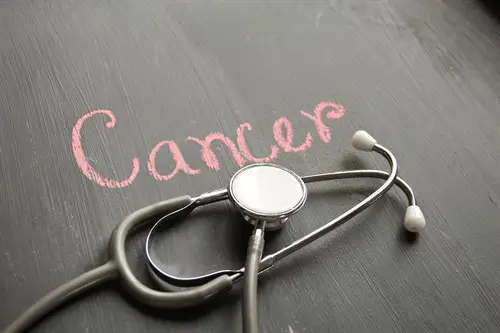 Introduction:
Surviving cancer can be a hard journey, right from the diagnosis to the recovery stages. A cancer diagnosis can have a huge impact on most patients, families, and caregivers. The emotional stress is overwhelming, and feelings of depression, anxiety, panic and fear are common responses. In the midst of all this, the practical worry of having to survive the illness financially can prove to be debilitating if you are living with limited means.
A cancer insurance policy can help deal with these practical, financial aspects of starting treatment for your cancer. In fact, a WHO report sheds light on how the health care costs for treating cancer can be catastrophic, pushing families to the brink of poverty. It adds that males with cancer have a 43.9% greater likelihood of imposing this economic burden and 24% greater likelihood of impoverishing a household than their cancer-free counterparts.
Similar trends are true for females as well. While the magnitude of the problem should be addressed, what can you do at an individual level? Learn about your rights and find support and resources to help you navigate legal, financial, workplace, and insurance concerns. Get cancer insurance. That will help you ensure that you will survive a cancer diagnosis financially. Find out why women should buy a cancer insurance
---
1. Cancers covered under Cancer Insurance Plans:
Whether the cancer is detected at a minor or major stage, you can be assured of coverage on the diagnosis.
Under Minor Stage cancer:
Carcinoma in Situ (CIS) of all organs (except skin and prostate) is covered. Carcinoma in situ (CIS) refers to the focal autonomous new growth of carcinomatous cells connected to the cells in which it originated and has not yet resulted in the invasion and/or destruction of surrounding tissues.
Early Stage Cancer is covered, and is subject to diagnosis and classification:

Tumour of the thyroid histologically classified as T1N0M0 according to the TNM classification;
The prostate tumour should be histologically described as TNM Classification T1a or T1b or T1c are of another equivalent or lesser classification.
Chronic lymphocytic leukaemia classified as RAI Stage I or II;
Basal cell and squamous skin cancer that has spread to distant organs beyond the skin,
Hodgkin's lymphoma Stage I by the Cotswolds classification staging system.
All tumours of the urinary bladder histologically classified as T1N0M0
Exclusions under this case are premalignant lesions and conditions.
Major Stage Cancer
A malignant tumour is characterized by the uncontrolled growth and spread of malignant cells with invasion and destruction of normal tissues hints at major stage cancer. This diagnosis must be supported by histological evidence of malignancy and confirmed by a pathologist. The term cancer includes leukaemia, lymphoma and sarcoma. One very important feature of this coverage is that it provides cover for multiple cancer occurrences. The benefit amount is payable multiple times if cancer is diagnosed in different organs.
2. Sum assured, premium waiver and payouts
The sum assured is chosen by you at the beginning of the plan: you can, for example, choose from four options: Rs 10 lakhs, Rs 20 lakhs, Rs 30 lakhs, Rs 40 lakhs, under the Future Generali Cancer Protect Plan. This particular cancer insurance policy also acknowledges that cancer can severely affect the earning capacity of a person, leading to a loss of income in the household. So, it provides the benefit of premium waiver upon a diagnosis. You can also choose the payouts to either be a lump sum amount to meet expenses for treatment and surgery or you can also add an income element to the payout.
3. Tax benefits
Just like health insurance, you can avail tax benefits under Section 80D of the Income Tax Act, on premiums paid towards the cancer insurance plans like the Future Generali Cancer Protect Plan.
4. Who can/should get a cancer insurance plan?
You can buy cancer insurance for yourself, your spouse, children, parents, parents-in-law, siblings. You will have to buy an individual policy for each family member. You can buy cancer insurance for a minor as well as an adult up to the age of 65 years. You can secure yourself with our cancer insurance cover, without needing to undergo a medical examination.
5. Surrender Value
The policy acquires a Surrender Value immediately after payment of a single premium. The policyholder may terminate the policy anytime by surrendering the policy for a surrender value. For a single premium option, surrender benefit is equal to single premium including extra premium for substandard lives if any (exclusive of service tax) multiplied by surrender value factor as given below:
| Policy Year of Surrender | Guaranteed Surrender Value Factor as a percentage of premium |
| --- | --- |
| 1 | 56% |
| 2 | 42% |
| 3 | 28% |
| 4 | 14% |
| 5 | NIL |
No Surrender Benet shall be payable if the policy is surrendered in the last policy year.
This is how a Cancer Insurance Plan will help you stay financially and psychologically prepared to face the uncomfortable reality of a cancer diagnosis.