5 heartwarming stories of fights against cancer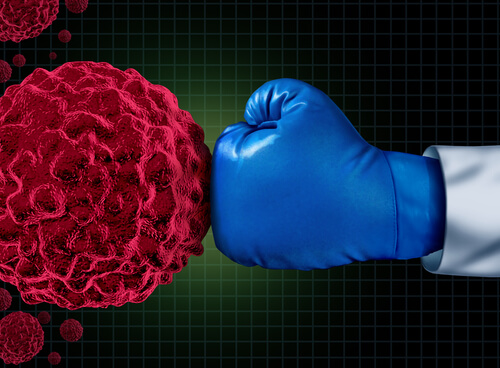 Cancer has been looked upon as a dreaded disease for many years now. With incidences rising, people are always worried about themselves or any of their loved ones contracting it. People take all kinds of precautions against it, including living a healthy life and opting for cancer insurance. While a term insurance guarantees that dependents of the policyholder receive a surplus death benefit amount, the cancer insurance provides financial protection to the policyholder. The policyholder gets a payout at the time of diagnosis, while many policies also provide coverage throughout treatment.
Priya was heartbroken in the first year of college when her mother was diagnosed with breast cancer. Priya had always known her mother to follow healthy habits, such as following a balanced diet and making sure to get regular exercise. However, when her cancer was diagnosed, Priya found herself spiralling. Her mother's oncologist, seeing how her mother's illness had affected her, asked Priya not to worry and told her stories about people who had fought against cancer and won these fights. He said that Priya needed to stay strong and also provide strength to her mother to fight against the dreaded disease. Priya not only took his advice but also decided to look up stories of cancer survivors she and her mother could draw strength from.
While cancer is a devastating disease, there are instances of people battling against it and emerging victorious. Read on to learn about 5 survivors who won the odds against cancer, with support from their loved ones.
Shiraz Siddiqui:
Shiraz Siddiqui is a miracle man, who has battled cancer three times and all the time while displaying immense perseverance. He has run marathons in this time and even established his own startup which trains people for health and fitness. As a sportsperson, Shiraz not only tries to stay fit despite the cancer he suffered from; but also counsels others to remain positive and fight the odds.

PN Kamala:
An 81-year-old resident of Tamil Nadu's Sivakasi, PN Kamala was diagnosed with breast cancer in 2005. While she had begun counting down her days, Kamala's family never gave up on her. Today, after almost a decade of manifold treatment methods and procedures, Kamala is living her life to the full. Not only does she spend quality time with her son and daughter-in-law who nursed her back to health, but she also travels and delivers talks on issues of public interest and literature across India. She has even written two books, of which one was written during her treatment.

Anni Rajani Sharma:
In 2013, Anni married the love of her life and moved to Chandigarh to live a blissfully wedded life. The same year, her dreams were shattered when she was diagnosed with breast cancer. However, despite the initial shock, Anni decided to stay positive and began her treatment. Eight harrowing months later, which saw several treatment procedures being acted out on her, Anni recovered. She credits her victory over cancer to the mental, physical and emotional support she gathered from her family over the period. Not only does Anni make sure to spend quality time with all her family now, but she also encourages other cancer patients to stay positive and battle against the disease.

Lakshmi Khanagar:
27-year-old Lakshmi Khanagar was born into a family in Karnataka's Belgaum where financial troubles were an everyday reality. Though she had an immense passion for music, especially singing, she was unable to pursue it owing to familial conditions. After finishing school, Lakshmi began working a sales job where her perseverance soon won her a managerial position. She also met Vishnu, who stayed by her every second of the way when she was diagnosed with blood cancer. Since treatment cost ₹ 6000 a month, Lakshmi decided to forego it and distance herself from all her loved ones. However, Vishnu was determined to stay by her side and the two got married. Around the same time, Lakshmi came across an advertisement by a leading hospital and approached them and they promised to treat her for free. During her treatment period, Lakshmi decided to reignite her passion for music and began performing with live bands. She overcame cancer through sheer grit and today lives to the fullest with her family and loved ones around her.

Sidharth Ghosh:
Sidharth Ghosh is a fitness enthusiast, who has actively played multiple sports throughout his life. Owing to his active lifestyle, he was stunned to discover that he had kidney cancer. The consequent surgery ended up with his right kidney and ureter removed along with several arteries and veins. Since chemotherapy and radiation were not a treatment option for him, Sidharth was advised to undergo immunotherapy. Despite his struggle against cancer, Sidharth was determined to continue his active lifestyle. A year after his recovery, in January 2015, Sidharth ran a full marathon.
The stories of these survivors bring to light that while cancer can cause trauma and suffering, it is also possible to overcome the dreaded disease. It requires a positive mindset and lots of courage. It definitely helps if there is strong support from the family and friends of the person suffering from cancer. In terms of precautionary measures, it is best to opt for a cancer insurance policy well in advance so that financial resources are not affected by the disease and associated expenses.