7 People You Didn't Know Were Cancer Survivors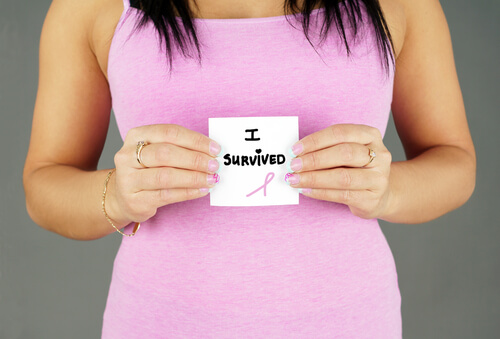 The incidences of cancer continue to rise everyday, with the International Agency for Research on Cancer reporting that 2018 saw 18.1 million new cases of cancer being reported globally. Additionally, 2018 saw 9.6 million persons worldwide succumbing to the dreaded disease. In India too, the burden of cancer has increased. Data from 2018 showed that 7,84,821 people had died of cancer in 2018 while around 2.25 million people are living with the disease.
Read on to learn about 7 people who fought the odds and emerged as valiant survivors of cancer.
Manisha Koirala:
Manish Koirala is a phenomenon in Bollywood in the 1990s with hits like Rangeela and Dil Se. This celebrated actress, however, was diagnosed with ovarian cancer at the age of 42 years. She was treated in a hospital in New York and continued shooting for films even during her chemotherapy.

Mumtaz:
Mumtaz was known for her bold performances in yesteryear Hindi cinema, which saw her acting alongside Bollywood biggies. At the age of 54, she was diagnosed with breast cancer and continued to fight it for 11 long years. A cancer survival documentary called '1 Minute' featured Mumtaz's struggle and eventual triumph against the disease.

Yuvraj Singh:
Yuvraj Singh has stolen many hearts on and off the cricket field. He was diagnosed with Stage 1 Lung Cancer after being named the 'Player of the Tournament' and winning the 2011 World Cup for India. He returned to India in March 2012 after being treated and undergoing chemotherapy in the United States of America. He returned to the game in the same year, rousing admiration from both colleagues and fans.

Anurag Basu:
Anurag Basu is best known for directing films like Gangster, Life in a Metro and Barfi. What is lesser known about this talented director is that he was diagnosed with a type of blood cancer, known as promyelocytic Leukemia. In 2004, when he was first diagnosed with the disease, doctors gave him a timeline of two months for survival. However, he fought against all the odds for three years and emerged triumphantly.

Lisa Ray:
Indian-born actress Lisa Roy shot to fame with movies such as Monsoon Wedding, Raaz, etc. In 2009, when she was diagnosed with Multiple Myeloma, she immediately shut out all media attention and began her treatment procedure. Within a year, she emerged victorious in her battle against cancer, and has since then been an active advocate for those fighting the dreaded disease. In 2010, she publicly announced that she was cured entirely following a full stem cell replacement.

Cobie Smulders:
Cobie Smulders best known for her roles in TV sitcom How I Met Your Mother and Avengers was diagnosed with ovarian cancer during shooting for the third season of the popular sitcom. She was only 25 years old at the time, and had multiple surgeries performed over the course of 2 years to fight the battle.

Hugh Jackman:
The Wolverine actor was diagnosed with basal cell carcinoma, a common type of skin cancer. In 2017, he had his sixth operation and emerged victorious. On the social media platform, he not only expressed gratitude but also issued a stern warning to his followers on the necessity of wearing sunscreen.
Cancer is a deadly disease that continues to affect people at a high rate. While precautions are essentially important, it is also necessary to submit to regular tests to check for it. In terms of precaution, it is best to either avail a standalone critical illness insurance policy or opt for a critical illness rider which acts as coverage in case of the policyholder contracting diseases such as cancer.