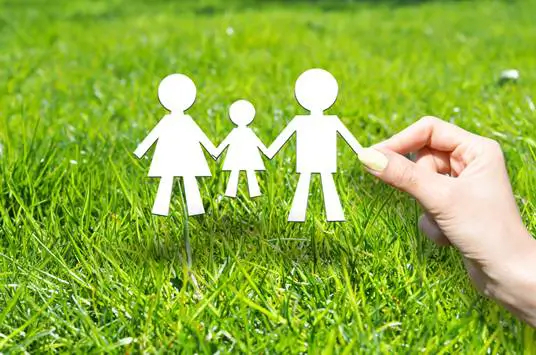 If you have kept your eyes and ears open over the recent few years, there is a really decent chance that you would have known about term insurance plans. Although they are typically known for having low insurance premiums, while in all actuality there is considerably more to term insurance plans than what meets the eye. In straightforward terms, they are protection plans that give you coverage with the view to protect your family's future.
Before you make up your mind to buy a term plan for yourself, it's important to understand the various types of term insurance plans that are available.
---
Pure Term Plan

A pure term plan is the most common type of term life insurance, and the one most people are familiar with. Pure term insurance is exactly what the term implies. When you buy this plan, the premium and the life cover (sum assured) that you choose, remain constant for the entire tenure of the plan and the benefits are paid to your nominee upon your demise. However, if you survive the term, you get back nothing.

'Flexi Online Term Plan' offered by Future Generali is one such plan.

• This plan comes with preferential premium rates if you do not smoke
• Lower premium rates for women
• On opting for higher sum assured you can avail discount in premium rates

Return of Premium Plan

Not everybody likes the thought of paying premiums for years and not getting anything back at the end. Return of premium plans are meant for such people.

As the name suggests, in case of return of premium term plans, premiums are returned to you if you survive till the maturity of the policy. Thus, unlike pure term plans, these plans have maturity benefits. In case you pass away during the policy tenure, your nominee gets the sum assured.

Future Generali offers two such plans:

• Future Generali Term with Return of Premium
• Future Generali POS Term with Return of Premium

For both these plans, you get the flexibility to pick the period of premium payment and period of protection.

"Return of Premium Plans address concerns of people who think that the money gets wasted in term insurance plans"

Other Term Plans

Other common types are:

• Decreasing Term Plan
• Increasing term Plan

Decreasing term plan is also known as a mortgage term insurance. The purpose of such a plan is to pay off your mortgage upon your demise. The idea behind such a plan is- as your mortgage amortises and declines in balance, you need less insurance coverage each year. Thus, with the decline in your mortgage balance, the amount of death benefit decreases each year.

However, even if the death benefit declines, the premium remains constant. Therefore, this type of plan is not the most cost-effective in later years when the death benefit is much lower.

Whereas 'increasing term plan', as the name proposes, works opposite to the 'decreasing term plan' that we discussed above. Here, the sum assured increases as your age increases and the premium stays consistent.

The idea behind increasing term insurance depends on the rising inflation; indicating that the sum assured won't be adequate, and at the end of the day you might be underinsured. To deal with this worry insurance companies offer increasing term plans where the cover increases at a predetermined rate.

However, the policy tenure of this kind of plan is not as liberal as the pure term plan. Further; there might be limited riders, and the premium is typically higher than other sorts of term protection talked about above.

Always reinvest your investment returns

The golden question is "How can I get my capital to increase?".Of course, prudent financial investments help reach this goal. But, reinvestment of your returns also aids maximise your savings as much as possible.

Continuously reinvesting the benefits of an investment over time allows you to maximise your returns and the more times it is applied, the more the process of interest accumulation accelerates. Simply put, reinvesting helps build wealth.
The Bottom Line:
Understanding the basic types of term insurance plans will certainly enable you to choose the best product based on your budget, requirement, and financial objectives.
*Premium for 30 year old, Non Smoker Male. Policy Term: 30 years for Basic Life Cover option inclusive of Goods & Services Tax. UIN 133N058V03