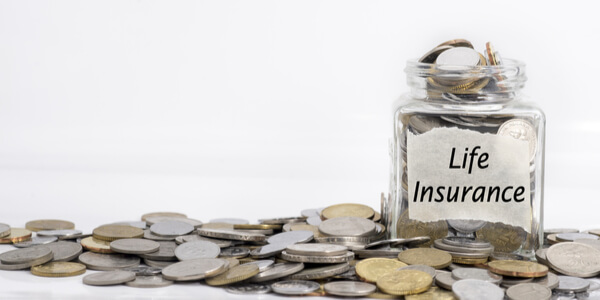 How to search for the right life insurance policy?
- Munish Sharda, Managing Director & CEO, Future Generali Life Insurance
Your friend bought a life insurance policy and told you about it. It is at that time when you realised it was missing from your financial plan and decided to get one too. The decision has been made but you don't know where to begin? Most of the insurance prospects are not sure about which policy would be most appropriate for them. Here are a few easy steps to begin your search process to find one that best suits your needs:
Step 1: What do I need?
Life Insurance products offer various choices that will cater to your needs. You need to identify the kind of unforeseen events that can deprive your family of their financial well-being. This would include events like death, disability or any major illness etc. The decision to choose your life insurance product depends on the financial needs of your family. Your decision will be influenced by the following:
a) Current family income and expenses. What portion of income will stop if you are not around?
b) The lifestyle that you want your family to lead even if you are not around. This can be calculated by adding up all monthly expenses.
c) Money that you will need for future needs. For eg: Child's education, House rent, Retirement, Loan repayment etc.
d) Inheritance you will leave for your family. For eg: loan free house, savings etc.
Addressing the above questions will help you analyse and identify your insurance requirements.
Step 2: What type of product is suitable for me?
Life insurance products offer financial security in a more structured and disciplined way. These products can help an individual meet the dual needs of saving for the future as well as protection during unforeseen circumstances. These products offer more than just pure risk cover, as it also provides options which give you market linked returns or guaranteed returns or money backs on key milestones. Many policies will offer you options which can be customised as per your current requirement, for eg: few traditional plans are unique as they offer you benefit payouts which are timed to suit your needs so that you get money at the right time to meet your financial objectives. However, it is important to understand the type of policy you need and there are three simple steps to it.
a) Pure Protection policies OR savings oriented policies?
You can buy a life insurance cover by paying a very low premium that offers no returns or higher premiums that also offer you the benefit of savings and investments. Savings oriented policies help you to systematically do long term savings. Life Insurance is also a good tool for tax planning and investment returns. Higher premiums may give you additional tax benefits with savings oriented plan. Decide how much you can spend from your disposable income to make an informed decision on the type of policy you wish to purchase.
b) Unit linked plans OR traditional savings plans?
Before you select a plan, you need to understand the amount of risk that you are willing to take on your investments. In unit linked plans, the investment risk is borne by you; however, there is also an opportunity to earn higher returns. In traditional plans, you can receive steady returns without much investment risk. ULIPs offer a high degree of transparency, where all charges in the plan as well as the entire net amount invested is shown. In traditional plans you can clearly see what you pay and what you will get as benefits in the policy. At times, traditional plans offer steady and almost assured returns over the long term.
c) Period of premium payment – single, limited period or regular period
Choosing the period of premium payment completely depends on the individual's capacity and commitment to pay for that period. Many life insurance policies offers options to pay just one time or for a defined period or regularly during the period of the policy. Shorter the period, higher is the premium for the same benefits. It completely depends on how long you would like to commit to pay the premiums. While you decide what the best option for you is, do also look at options to enhance your cover with additional riders for disability due to accident or critical illnesses. These riders can be added at a nominal cost along with such plans.
Step 3: Short-list and Select
Once you have selected the type of policy, the next step is to choose the product which falls within your identified list of policies.
a) Shortlist the policies on the internet: Insurers' websites can be used as a platform to get the required product details. For further understanding, the helpline number or a request for an advisor can be a useful way to gather more information. You can also generate illustrations from the website and compare the benefits and returns of various products and shortlist the insurance providers.
b) Validate your assessment by meeting advisors: Once the insurance company has been decided, their advisor can assist you with the information through a detailed presentation. This will help you identify your needs and choice of the product. This will also help you understand which product is more beneficial and offers better value to you.
c) Select the plan: After all the hard work, you should buy the product that is most suitable for you. With this, you can upgrade your financial plan by addressing your insurance needs and securing your financial goals.
These simple steps will help you buy the right life insurance policy with ease. Self-assessment of your needs, researching various plans and taking professional advice are the three key 'mantras' for selecting the correct life insurance plan.
*Premium for 30 year old, Non Smoker Male. Policy Term: 30 years for Basic Life Cover option inclusive of Goods & Services Tax. UIN 133N058V03