10 pieces of jargon you should know before buying life insurance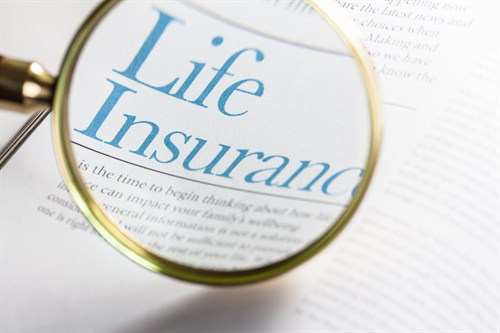 Being the sole breadwinner of his family, Abhishek wanted to purchase a life insurance policy so that his family had financial security, if he was not around. Many times, he considered purchasing a policy, but the jargon used in the policy scared him. He even met an insurance agent, but could not clear his doubts regarding the features of life insurance. Then one day he decided to meet his friend, who had purchased a life insurance policy several years back. Over cups of steaming tea, Abhishek's friend explained to him the various jargons used in life insurance plans like term insurance plan, premium, riders, surrender value, tax-benefits, nominee, sum assured, and others.
---
Anyone looking to purchase a life insurance plan should be aware of these jargons 10 used in the best life insurance plans.
Term insurance plan : A term insurance is simply a life insurance policy which a policyholder avails for a specified term, or number of years. Upon the death of the policyholder during the term, death benefit or an amount of money, as specified in the policy, will be paid to the family. Any policyholder has to pay an amount of premium to the insurer on regular intervals. The insurance company calculates premiums based on the subscriber's health, age and life expectancy.
Premium: An integral feature of life insurance plans, it is the amount that a policyholder has to pay to the insurer to buy the policy and then to keep the life insurance plan active. If any policyholder is unable to pay premiums on the due date, then insurance companies usually provide a grace period. If the amount is not paid even after the grace period, the policy is terminated. Depending upon the type of a life insurance plan a subscriber has availed, premium can be paid regularly, or for a certain pre-fixed number of years, or a lump sum amount as single premium payment.
Riders: Riders are additional top-up features to enhance the scope and benefits of a life insurance policy. For instance, in addition to life coverage, a subscriber can avail of riders like accidental death benefit rider and accidental permanent disability benefit rider which might help the policy holder get a claim in case of death in an accident.
Death benefit: Death benefit is the amount of money an insurance company pays to the nominee, if the policyholder dies during the tenure of the policy. It is provided as per the terms of the policy. This feature of life insurance plans is the basic premise of the policy.
Nominee: The nominee is the legal heir nominated by the policyholder who will receive the death benefits in case of an unfortunate eventuality. Anyone, including the spouse, children, parents and family-members of a policyholder can be nominated as a nominee.
Maturity age: This is the maximum age at which the policy expires. For instance, if a 25-year-old policyholder has availed a life insurance with a maturity age of 65 years, it means that the maximum tenure of the policy will be for the next 40 years. It will cease to remain in force if the policyholder crosses the age of 65 years.
Surrender value: The insurance company can pay an amount to the policyholder, in case of discontinuation of the policy before maturity age. This is known as surrender value . As not all life insurance plans are equipped with this feature, a policyholder should read the terms and conditions to avail this benefit of life insurance policy.
Free-look period: In case of all new life policies, a policyholder is entitled to a free-look out period during which the policy can be returned. According to the Insurance Regulatory and Development Authority of India (IRDAI), a policyholder can avail the refund within 15 days of receiving the policy document.
Tax benefits: A key feature of life insurance plans is the tax benefits . All premiums paid for life insurance plans are eligible for tax exemption under section 80 C of the Income Tax Act. Being a key benefits of life insurance, it allows a policyholder to avail a maximum benefit of up to Rs 1.5 lakh. Additionally, the death benefits paid to the nominee are exempt from tax under Section 10 D of the act.
Read Next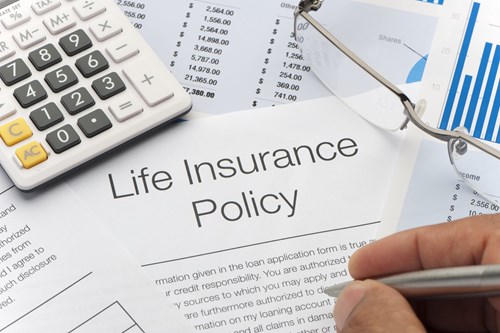 15 Basic Life Insurance Terms Everyone Should Know About
Insurance can be a very difficult subject to understand. Here is a list of 15 most commonly used insurance ter…
Read more.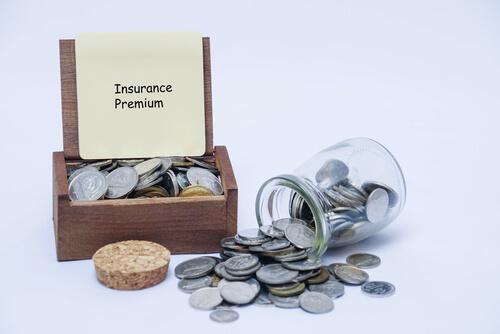 Lesser Known Factors that Influence Your Life Insurance Premium
There are many reasons and factors that would affect your life insurance premium. Have a look at top 10 factor…
Read more.