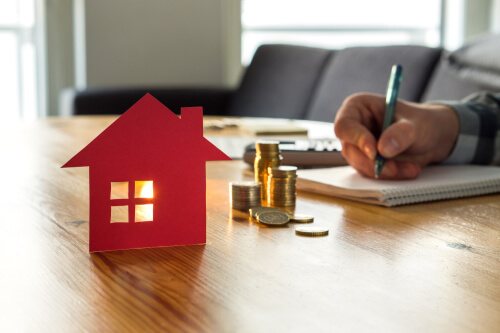 What is limited pay in term insurance?
Sunil is in his late 20s and has recently been promoted to a higher position in his company. However, in the next five years or so, he wants to go abroad for his higher studies. Considering this, he would like to save some money for his future plans. He could have opted for a life insurance policy, but the worry that he won't get benefits immediately and will have to pay the premiums for numerous years to reap the benefits stops him from doing so.
Since he might not get a job immediately and may have an education loan hovering over his head, he might not even be able to pay his premiums on time. What if his policy expires before he is able to find a good job? For him, the best would be to pay the premiums for a limited time and still stay assured.
This is where a limited payment period in term insurance policies might come handy. What is limited pay in term insurance? Well, for those of you wondering, this post will explore this in detail, so that you can make a better and more informed decisions with your policy.
What is Limited Premium Payment Term?
Limited term insurance plans give you the benefit of paying insurance premiums for a limited period, making sure at the same time that your coverage is extended for a longer period. It gives you the advantage of limited premiums and continuous cover. For example, if you buy limited term insurance for 25 years, with the payable premium of only 10 years, then you will have to pay the premium for 10 years while the cover for your premiums will extend up to 25 years.
Benefits of limited pay
Now that you know what limited payment is, let us explore the several benefits that it has to offer. It is always important to explore the benefits and features of a plan before you opt for one. This will help you reduce the hassle which you might face at a later date.
Premiums ending in a short period: This happens to be the primary benefit of a limited pay term insurance — the fact that you do not have to pay your premiums for years on end. The plan will run longer than the tenure you pay premiums for and will continue to provide coverage throughout. This plan is a great option for those who are looking forward to spending their retirement years without much stress and hassle — not focussing on earning consistently so that they can pay their premiums.
Reduces relapse chances: Another great benefit of having a limited pay in term insurance is the fact that your chances of a policy relapse are reduced since you won't have to always remember to pay your insurance premiums. Since the premiums for your policy are paid much earlier, the chances of relapse reduces, manifold. You will not have to worry about missing out on the deadlines of your premium policy.
Tax benefits: Another great benefit of opting for a term insurance plan with limited pay is the fact that you can claim tax benefits under Section 80C of the Income Tax Act. Since limited plans tend to have a higher premium than regular term insurance plans, you tend to get a maximum deduction. This clause lets you claim a deduction of up to Rs 1.5 lakh from your taxable income — a welcome option. With maximum deductions, you get to make the most out of your tax benefits.
If you are looking to buy a sound term insurance plan which gives you several benefits at nominal premiums, then the Future Generali term insurance plans can be the thing for you. You have the option to customize the plan as per your need, so that your coverage lasts for a longer time.
With more than 100 branches across the country and the ability to access your plans online at your will, you get coverage from a trustworthy insurer which has lengthy service experience and has a growing and strong customer base.