As Indians, we are culturally groomed to be prudent with cash; taught by example about how to save money from a young age. However, exposure and access to international trends, products and experiences have increased our inclination to splurge. It's easy, then, to think that you can't possibly save a substantial amount each month with so little cash to spare. But remember, every rupee adds up. When you do the math, it's amazing to see how forgoing seemingly small indulgences can culminate into a chunk of savings that could, for instance, go to paying an EMI on a car. Even making smart choices such as buying adequate critical illness and life insurance can save you and your family from huge financial heartaches later on. Here are some easy money-saving tips to help deepen your pockets.
Quick And Easy Money-Saving Tips
Invest wisely
Money-saving ideas aren't limited to lifestyle changes or forgoing treats. Investing your excess income is a great way to prepare for the future. There are also great money-saving schemes that give you the benefit of compound interest. One excellent way to save money for your future is to invest in an assured income plan that gives life cover as well as guaranteed returns on the premiums you pay. Let us take the Future Generali Assured Income Plan as an example. First, you choose a term option (in this particular plan there are two options - 11 and 15 years). At the end of the term, you will receive an annual income for the next 11 or 15 years (depending on the tenure of your policy). You will also receive an additional benefit along with the last total maturity payout.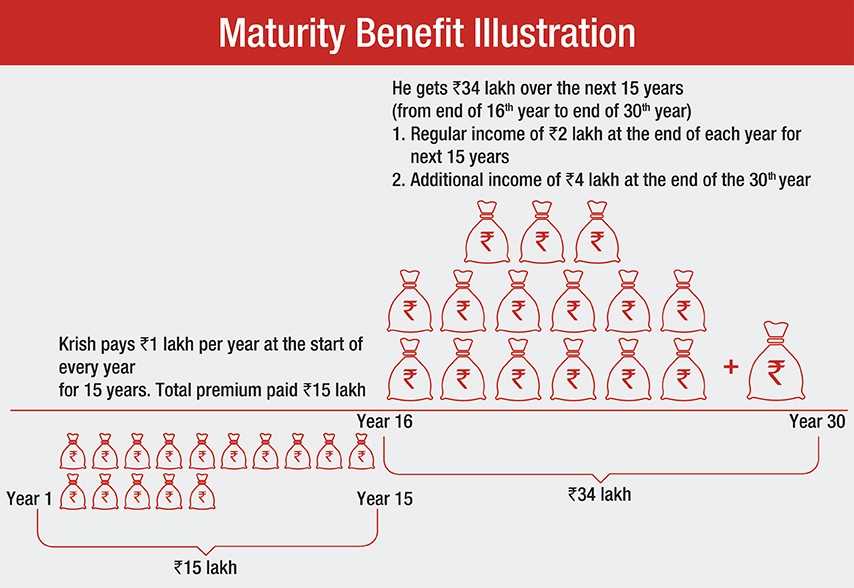 Should the policyholder pass away, these benefits will be paid to the nominee. Of course, as with all investments, it is important to read the terms and conditions to get a clear understanding of whether the plans are right for you before investing.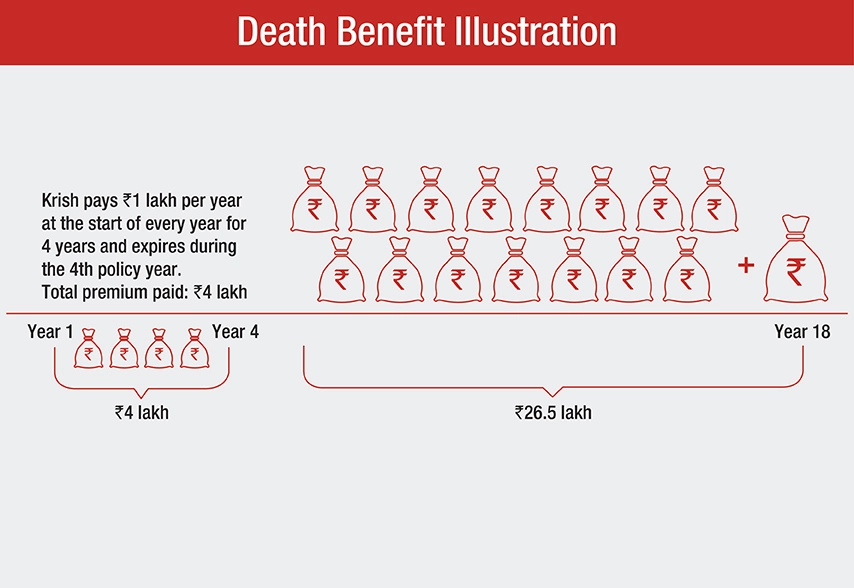 Ensure you are insured
Insurance is one of the easiest ways to make sure you don't land up in a financial soup should any unfortunate event occur. Life insurance, health insurance, vehicle insurance, home insurance, and even travel insurance - these take care of the unexpected expenses that life can sometimes throw at you. Make sure you are appropriately and adequately insured in all aspects. 
Always shop around 
When it comes to sizeable purchases it is always best to do your research and shop around before shelling out cash. This can be said for something as seemingly trivial as rug to appliances like a television or food processor. Then there are the big expenses like buying a car where comparing prices or waiting for sales can save you thousands if not lakhs of rupees. Similarly, services also need a bit of comparison before making a commitment. Take insurance premium rates as an example. Insurance premium rates differ from insurer to insurer so it is important to check everything on offer before choosing the most reasonable premiums which will cover all you need to be insured. 
Save on taxes
Investing in critical illness insurance is a great way to save money on tax. Taking a critical illness cover can reduce your tax liability significantly through Section 80D of the Income Tax Act. Under this act, you can get a deduction for the premium you pay for yourself as well as your spouse, kids, dependents and parents. Your tax liability is lowered because your taxable income is reduced by the amount you are paying for your critical illness insurance premium. 
Audit Food Spends
With discounts and clever marketing, food delivery apps can make ordering in extremely tempting and easy. However, those hundreds or even thousands of rupees spent a few times a week add up. Go through your monthly order history and expenditure on the apps and you may be motivated to cook at home more often. 
Use Money Saving Apps
There are plenty of money-saving apps that can help you budget and track your expenses. These apps allow you to keep track of bills, schedule payments and your information on all your expenses in one place, helping you plan your finances and hone your money-saving plan. Search online for the best money-saving apps and choose one with features to suit your needs. 
Plan & Pack Your Dabba
Whether you work from an office or at home, planning meals can be your weekday lifesaver - saving you money and time, and avoiding the urge to indulge in unhealthy takeaways. The key: decide on your menus early, make a detailed list of groceries needed and spend the weekend shopping, preparing, cooking and storing food for the week ahead.   
Use Up Chillar (coins)
Using up spare change is one of the easiest ways to save money. Don't just banish those extra coins from the cashier to the 'coin jar' (or cup, or basket) at home. Round up your chillar to 20, 30 or 50 rupee stacks and use them on your next trip to the bhajiwala or neighborhood store. Vendors always appreciate small change and you'll postpone breaking those big banknotes.  
Make Your Own Coffee Or Tea
Swanky coffee shops have really taken off but the price of a daily caffeine fix can mount to thousands each month. Indians have always loved a good cuppa, but where the cost of cutting chai at your friendly neighborhood tapri costs about Rs.10, a cup of coffee or tea at a coffee shop costs hundreds of rupees. So, invest in a thermos flask and brew your own beverage at home or get it from your nearby chaiwalla to enjoy during your commute.   
Bring Your Own Bag 
Most shops now charge for grocery bags - it may just be 10 or 20 rupees but over the course of the year it adds up. Buy a few cloth bags which you can wash and reuse for shopping. This is an easy way to save money while protecting the environment.
Use Your Feet To Save Money 
Car culture in India has us driving to the gym, park or promenade to take a walk! Integrate moving about into your day by running short errands on foot. You'll save on fuel, avoid frustrating traffic jams and get in shape. 
Money-Saving Experts Shop Mindfully  
Fast fashion has made buying clothes, accessories and even household items a recreational experience instead of purchases based on necessity. Before you buy, ask yourself whether you really need it and wait for a day or two. The excitement and novelty may wear off, leaving you with your bank balance intact.   
Use Credit Wisely
Credit card payments make it easy to part with cash because you don't actually see your account balance decreasing. You need to be extremely disciplined to avoid overspending. If you're looking to save money, avoid swiping. And if you need to because of bad credit, invest in credit cards specifically designed to help you rebuild your credit rating.
Flip The Switch 
Cutting down on your electricity consumption can make a huge impact on your savings. Energy providers actually charge youless if your electricity unit consumption is less than 200. Switch to CLF and LED bulbs, and use energy hogs like air conditioners and geysers sparingly.1 
Go 'Out' At Home 
Instead of meeting friends at restaurants or pubs, take turns hosting potluck dinners at your respective homes. Food and drinks will cost a fraction of the amount, with everyone getting to show off and compare their culinary skills. You can set the dress code to as glam or comfortable as you want. And you can socialize without worrying about closing time.
Some of the best money-saving tips are simple and good financial planning is key to saving money. That means making sound investments, getting adequate insurance, avoiding impulse buys, tracking expenses and setting appropriate savings goals.