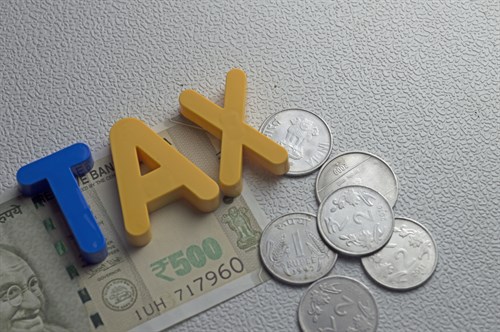 Ankit was 25 years of age when he heard about term insurance. So, he asked his father one day, "What is term insurance ?" His father had no clue. It was the year 2000 and the Indian government had just privatised the insurance sector and India was just opening up to globalisation. However, insurance protection was the last thing in the mind of the middle class household.
Ankit had a friend who was an insurance agent in a semi-government insurance company who explained to him about the benefits of term insurance . At the age of 25, Ankit was the first one ever to have insurance protection in his family. He went for a 15-year term insurance plan with coverage of Rs. 25 lakhs, quite a huge sum at that time. The premium was not very high and he wanted his wife, son and parents to live a dignified life in case he died.
Luckily, Ankit survived the entire policy term and at the age of 40 his term insurance expired. He felt that the money that he spent on the term insurance policy was just an exercise in futility. This is how many Indians feel about term insurance which is not correct. We want something tangible in return for our money. That's why insurers came up with a new product: term plan with return of premium (TROP).
---
What is term insurance with return of premium?
In a regular term insurance plan, the nominee of the policyholder only gets death benefit amount in the unfortunate event of his death. In contrast, a term plan with return of premium returns the entire premium paid as maturity benefit to the policyholder on survival of the policy term. A term plan with return of premium provides death benefit as well as maturity benefit and offers value for money for the insured.
Term insurance tax benefits
Premiums paid for regular term insurance as well as TROP are eligible for term insurance tax benefits. While the premiums paid are eligible for tax deduction under section 80C, the amount received on maturity on a TROP is tax-free under section 10(10D).
Why should you invest in term plan with return of premium?
TROPs give you a double peace of mind. Firstly, it secures your family in the unfortunate event of your death during the policy term. Secondly, if you survive the policy term, the insurer will return up to 115% of the total premiums that you have paid on the policy.
Apart from these benefits, you should invest in a term plan with return of premium because of the following reasons:
Generally, term insurance plans have a policy term from 10 to 35 years. If you pay Rs. 10,000 annually for 35 years, that's a substantial sum of money or exactly Rs. 3,50,000. After investing a large amount of money, you would expect something in return if you survive the policy term. You can consider a TROP as a reward for investing and surviving the policy term.
In a TROP plan the sum assured is generally higher than what is available for a similar amount of premium under a traditional endowment plan.
With a TROP you can also add riders such as personal accident, physical disability, etc. to make the plan more comprehensive with very low additional costs compared to a traditional insurance plan.
Things to know before you invest in a term plan with return of premium
There are a few things you should know before investing in a TROP because they are different than traditional term plans in a few aspects. For example, a term plan with return of premium is more expensive (i.e. the premium cost is more) than a pure term life insurance policy.
The other important point you must consider is the surrender value of term plans with return of premium. Surrender value of a TROP varies according to the payment option of the plan. If you have paid the entire premium for the policy at the beginning of the policy period, your surrender value will be much higher than if you are paying annually, half-yearly, etc.
You should not consider only the maturity benefit while selecting a TROP plan as the one with the highest return may not be that pocket-friendly. Instead go for a higher sum assured as they are usually available at a discount. Finally, you must opt for the highest term available because once the term is finalised, you cannot change it. Consider all these points before deciding a term plan with return of premium is the right product for you.
For the set of people who believe in total protection and are okay letting a small amount of money pass if they survive the policy term, Future Generali Flexi Online Term Plan is the one.