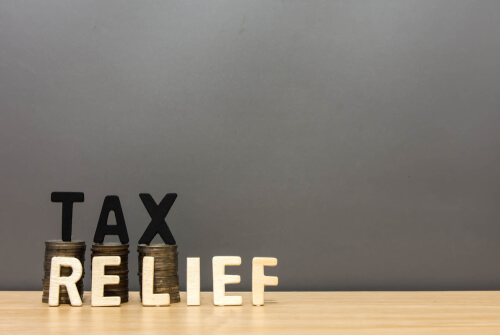 Kriti had been working for a couple of years and had not hit the tax bracket yet, so she did not have to worry about deductions. After switching jobs, she found herself earning a lot more than she was at her previous job, and realised that she will now need to understand deductions so she can minimise the amount of income tax she pays. She looked up investments that would be eligible for deductions, and with the amount of options, she couldn't choose. When she asked her colleagues and friends for advice, all of them suggested she invest in a Unit Linked Insurance Plan or ULIP, and then claim deductions under Section 80C. When she enquired why, they informed her about the three-pronged benefits ULIPs provide - investment, insurance and tax savings.
What are ULIPs?
ULIPs or Unit Linked Insurance Plans are plans that offer individuals an opportunity to receive life insurance and invest money under the same plan. Premiums paid toward ULIPs are divided into two parts. One is used to provide risk cover, while the other is invested into debt, equity or a combination of both.
Premiums are the monthly, biannual or annual payments made by individuals towards their ULIPs.
What is section 80C?
Income tax is the tax imposed on income (or profit) of individuals or entities. It is calculated yearly, with different brackets (different levels of income) being charged different rates of tax. The system of taxation of income in India is governed by the Income Tax Act, 1961.
Section 80C refers to a sector of the Income Tax Act, 1961 that deals with deductions. These deductions provide individuals with a way to reduce the burden of their income tax by allowing them to claim a tax deduction of up to ₹1,50,000. This amount (up to ₹1,50,000) can be deducted from the individual's gross total income, resulting in lowering the amount of money income tax is levied on. Deduction can be claimed on certain investments and payments.
Tax exemption – ULIP under Section 80C
Under Section 80C of the Income Tax Act, one can deduct amounts spent on specific purposes, thereby reducing the total effective income they had, consequently reducing the amount of income tax they will pay. The premium one pays for a ULIP is eligible for deduction under Section 80C.This, however, is subject to two conditions:
The limit set out in Section 80C, that is ₹1,50,000, so that is the maximum amount of deduction an individual can claim.
The amount of the premium being paid (for which a deduction is sought) should be less than 10% of the total sum assured under the ULIP.
So, for example, Mohan has an assured sum ₹15,00,000, and the premium he pays in a year is ₹2,00,000, as per the rules for ULIP under Section 80C, he is only eligible for a maximum deduction of ₹1,50,000 i.e. 10% of the assured sum.
One can claim a deduction of the premium paid for themselves, their spouse and children, but that again is subject to the maximum amount of ₹1,50,000.
How can I claim tax exemption on ULIP under Section 80C?
After individuals fill up all their income details on their respective ITR form, they have to enter details regarding the tax saving deduction, which is offered by Section 80C through Section 80U of the Income Tax Act.
Under the deductions section, particularly relating to 80C, they can enter the amount paid for ULIP premiums by them. This can include premiums paid for themselves, their spouses and children.
One important thing to remember is in order to claim the deductions, the ULIP must remain active for a term of at least two years. If for some reason, the ULIP is stopped in the second year, the tax benefits received by the individual are also withdrawn.
ULIPs are the preferred mode of investment for many individuals. They provide the unique opportunity of risk cover (life insurance) and wealth generation (investment), both under one plan, and to top it off, also provide a way to claim deductions on income tax.
We all want a little extra something in life. Same is true for our investments as well, so we have created a Unit Linked Insurance Plan just for that. With us, you can now dream much more.
Presenting the Future Generali Big Dreams Plan , a comprehensive Unit Linked Insurance Plan, that lets you create wealth while enjoying the benefits of an insurance plan at the same time