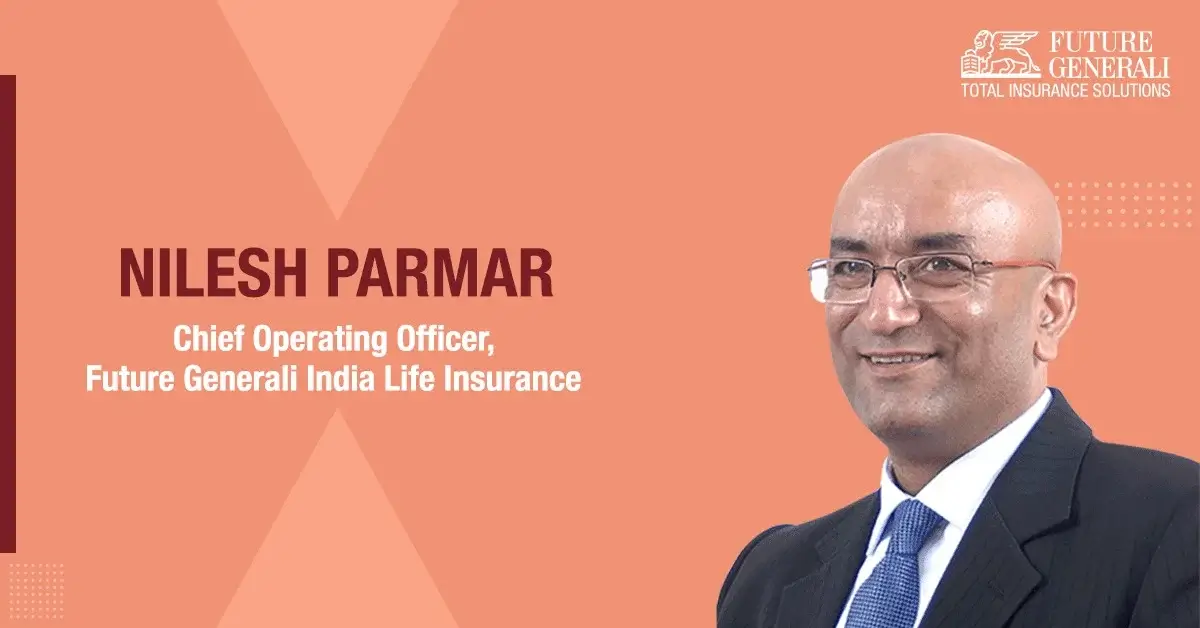 Original article is published in Banking Frontiers - National Edition
Any CX design must balance the logical and emotional aspects. Customers are today looking for a personalized, customized experience irrespective of the channel of interaction.  In our industry, the emotional aspects sometimes do matter more, given the nature of the product.
During the purchase journey, the customer is likely to use logic for identifying the need and hence the right product. However, whom to purchase from could be a mix of logic (brand, legacy, etc) and emotion (personal connection with the agent/distributor), as most insurance sales are still done through an intermediary. Post-purchase servicing requirements however will tend to be logical both from a company and customer point of view, except in the event of an unfortunate incident. This however poses a challenge since insurance is a low-touch product category and could result in loss of connection between the company and the customer leading to customer retention challenges.
Keeping this in mind, the CX design must ensure that we create simple, interactive, differentiated customer on boarding journeys which are intuitive with minimal friction. Self-service options (IVR, online portal, mobile app) can take care of customer needs logically, but to create an emotional connection with customers through the
Policy life cycle, the company needs to create avenues of continuous proactive engagement directly or through the distributor. This would require tools in the hand of the distributor to drive the engagement which prompts for action at appropriate times to connect with the customer at appropriate times (logical connection event leading to emotional
Are the logical and emotional aspects consistent across customer segments, or do they vary?
It is normal to expect differences across customer segments on both logical and emotional aspects. For example, a financially savvy customer would expect much more logical explanations than someone who is not financially savvy. A technologically savvy (and this segment increasing rapidly) customer would also tend to respond to logic more than emotions.
Companies, therefore, need their CX design to be able to respond to the needs of individual customers appropriately at different points in the customer life cycle. We have seen companies differentiate basis customer value, customer's preference of communication channel, etc. Typically, a more personalized (relationship-based) approach gets used for high value customers, and low value customers get serviced through automated/efficient channels. However, if we understand the logical emotional aspects better, we will come up with a completely different set of solutions for our customer. Most companies/industries do not have this level of CX maturity and have a long way to go in this context.
Are there occasions where logical and emotional designs conflict with each other and if they, how to resolve them?
Logical and emotional designs can conflict during the customer lifecycle. For example, which is very common in Covid times, customers reach out to us with moratorium requests due to their inability to pay a premium. While on one hand, we try to give the customers a customized set of options within the regulatory framework (so that they can get emotional comfort), on the other hand, we also ensure that minimum and mild collection follow-ups policy can continue for the customer.
Conflicts can also arise due to how we measure out people and their performance. For example, call centres have been long measured with average handling time for a call. For a customer with a grievance, if the telephone operator is in a hurry to finish the call to control/manage the AHT, the emotional needs of the customer will not be met. The design, therefore, must factor in the different expectations that the customers might have at different points in time. Not only the process design but even the people interacting with customers need to have the empathy and ability to be flexible in their approach depending on how the interaction goes.