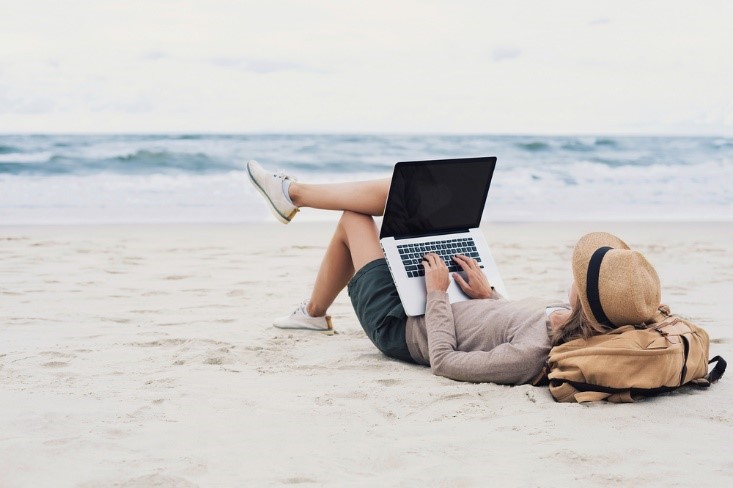 India is considered to be the second largest player in the freelancing world after the United States. While the US has around 53 million people working remotely from home, India's freelance workforce stands at 15 million. They take up around 40 per cent of all freelance jobs offered across the globe. According to industry estimates the Indian 'freelancers' market size is likely to grow to a whopping $20-$30 billion by 2025.
Tax Liabilities for Freelancers
Freelancers are the people who prefer working for themselves, mostly from home and not a registered company. They get hired to work on specific tasks for a specific duration and get paid upon the completion of their assignment. But all of this comfort comes at a cost, and like others other salaried of business professionals, freelancers also have tax liabilities on whatever they earn.
Freelancer from a Tax Preview
Any income generated from a profession which involves display of intellectual or manual skills is taxable. This income comes under the "Profits and Gains of Business and Profession" section as per the Income Tax Act. The gross income of a freelancer is the sum of all receipts that he gets while carrying out his duties for the clients based in India or outside. The gross income is calculated for a given financial year, for example, from April 01, 2019 to March 31, 2020. The bank statement of a freelancer can be used as a proof for the payment received while assessing the tax liabilities of freelancers.
Expenses Allowed As Deduction
The expenses suffered during freelancing are eligible to be deducted from the actual income. The expenses could be anything from office equipment to transport fares, related directly to the freelancing job. There are some conditions specified to claim a deduction for expenses:
The expenses should only be for the purpose of freelancing work
Money that is spent exclusively for the purpose of the freelancing work
Expenses incurred during the financial year
Expenses should not be related to the capital expenditure of the freelancer
Expenses That Can Be Claimed As Deduction
While carrying out the work, if freelancers take a property on rent, the paid rent can be claimed as a tax deduction for freelancers
The repair of the rented property cost will be deducted as a tax deduction for freelancers.
If a significant piece of property is purchased for his work by a freelancer, then depreciation on that property can also be claimed as a deduction.
Expenses incurred to carry out office work by a freelancer
Travel expenses incurred during meeting the clients
Meal, entertainment or hospitality expenses while taking clients out.
Payment of local taxes and insurance for the business property
Expenses related to website domain registration, applications or software purchased can also claimed as tax deductions for freelancers against their income.
Freelancers can also claim deductions up to ₹ 1.5 lakh under Section 80C of the Income Tax, if they invest a certain amount for savings purposes. Also, if the total tax liability of a freelancer during a financial year exceeds ₹10,000, he is required to pay taxes every quarter in the form of advance tax.