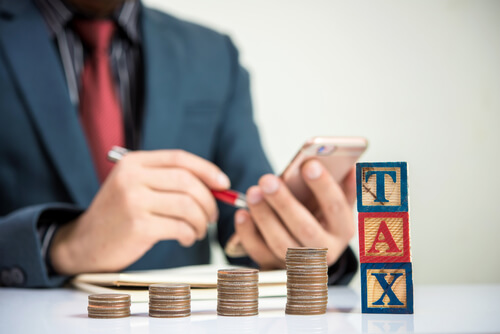 Life Insurance – A multi purpose option
Most of us, especially the salaried people believe that the best time to start tax planning is always at the beginning of a financial year. That is the time we get our increments and bonuses, and self-employed/businessmen have a clear idea of how much they have earned during the previous year.
Invariably, we end up investing in a hurry without proper planning or evaluating various tax saving products and features during the last quarter of the financial year (January-March period). These tricky times pose several challenges for us. Investing a portion of your total savings in some securities is an ideal method of tax planning out of which Life Insurance is one of the most effective and preferred avenues across all investments.
While the main objective of life insurance is to provide financial protection to its beneficiaries, in case of unforeseen events, it also goes a step ahead to offer a host of tax benefits which is an icing on the cake. How much life insurance an individual needs largely depends on factors such as regular income, expenses, financial obligations, and future goals like education, marriage etc. Not only life insurance but health insurance also helps you save overall on the net tax liability, with greater advantage for senior citizens.
Let's see the options and benefits
1.You need to ensure that the Sum Assured of the policy is at least 10 times that of Annual Premium in the year of premium payment.
2.You can purchase life insurance in the form of a term plan, traditional savings and protection plan, whole life plan, ULIP or as a pension plan.
3.You can avail a tax benefit by way of deduction towards premium paid on life insurance policies up to Rs. 150,000 under Section 80C of the Income Tax Act, 1961. This also includes premium paid by you for life insurance for your spouse or premium paid for your child's policy.
4.If your nominee claims the insurance money in case of your unfortunate demise, the claim amount is also tax deductible under Sec 10D. The same benefit is extended to Unit Linked Insurance Plans (ULIPs) and retirement plans under Section 80CCC.
5.If you have taken any pension/annuity plan, you will be allowed a deduction up to Rs. 1.5 lakh. On maturity of the accumulated amount, 2/3rd of the income is taxable, while the remaining 1/3rd is tax free.
6.Unlike other savings instrument, life insurance has an additional EEE (Exempt Exempt Exempt) benefit – the amount you invest, the amount that your investment earns and the amount that you finally receive is all exempted from income tax.
7.There are various riders or additional benefits that can be added to a life insurance plan, at a minimum cost, which will also offer tax benefits.
What we need to keep in mind is that if the mode of payment is in cash, you cannot avail of any tax benefits.
A better option than fixed deposits
A tax saving fixed deposit will offer you peace of mind but there is usually a lock-in period where the money cannot be withdrawn before maturity. The interest that you earn on FDs is also taxable.
The ideal choice
Thus, life insurance is one of the most attractive propositions for those looking to provide protection to their families – with the added benefit of tax savings! This is a win-win situation towards achieving financial security as a tool towards optimising health, wealth and happiness.