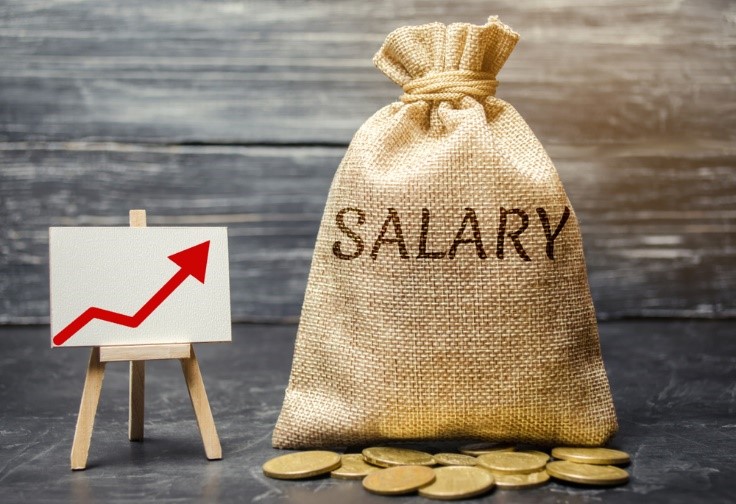 If you have worked hard with commitment and purpose, then it is no wonder that you deserve salary increment. But, before you go into celebration mode, you must realize that a higher paycheck also means a bigger tax liability. It is imperative, therefore, that you plan your finances well in advance to decrease the tax implications.
Here is a list of five steps to decrease your tax liability:
Claiming tax exemption under Section 80C of the Income Tax Act: You can invest your hard-earned money in a wide variety of tax saving schemes, and claim a maximum exemption of ₹1.5 lakh under Section 80C of the act. Some of these investments are:

Tax-saving fixed deposits: While the interest of these FDs are taxable, you can claim an exemption under Section 80C up to ₹1.5 lakh. Tax­-saving fixed deposits have a lock­-in period of 5 years.
Public Provident Fund: This government saving scheme, which has a tenure of 15 years, provides tax exemption under Section 80C. What's more, the interest is also tax-free.
Equity Linked Saving Scheme Funds: These are a type of mutual funds with a minimum lock-in period of three years. You can claim tax exemption on this investment, which primarily invests in equity funds.
Life insurance premiums:You can again claim exemption up to ₹1.5 lakh for making premium contributions for term insurance plans and Unit-Linked Insurance Plans (ULIPs). Similar exemption rule is stipulated for endowment policies also.

Claiming tax exemption for making contributions to the National Pension Scheme: Another way to receive exemption from tax is to invest in the government sponsored NPS. Not only will you build a retirement corpus, but also claim deduction up to ₹1.5 lakh along with additional exemption up to ₹50,000 as per the relevant provisions of the act.
Claiming tax exemption for making premium payments for health insurance: Under Section 80D of the act, you can claim a tax deduction up to ₹25,000 for paying health insurance premiums. So, invest in a health insurance plan not only as protection from an unforeseen eventuality, but also as a tax-saving mechanism.
Claiming tax exemption on House Rent Allowance and on payment of rent: You can also claim tax deductions, as per the relevant HRA rules, on the HRA received as part of your salary. If you are paying rent, and do not receive HRA, a deduction up to ₹60,000 can be claimed under Section 80GG of the act.
Tax deduction on interest of home loan: As per Section 24 of the act, you can claim up to ₹2 lakh annually on the interest paid as part of your home loan.