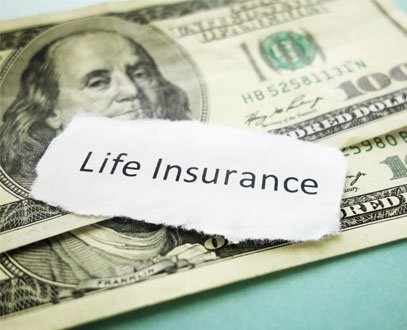 Life is full of uncertainties, and we have no way of knowing what's in store for us tomorrow. Uncertainties together? You should prepare for the contingency from day one (at least financially). Then again, the untimely demise of a breadwinner can leave the family in a fast degrading financial situation. It often puts them back by decades financially and forces them to tone down their lifestyle and give up their dreams for survival. It is where Life Insurance came in to help the breadwinner safeguard their family's goals and needs, even when they are not present. Life Insurance has been one of the most economically beneficial financial instruments for families. Life without a life cover may leave a considerable gap in contingent requirement, even when you are single and have no seemingly dependent family members. Here are few things you will miss..
---
You may leave your family in a Financial Crisis

The most prominent consequence of not having Life Insurance coverage has to be borne by your family and not you. Life is not guaranteed. In a country like India, hundreds of people lose their lives every day. Road accidents, life-threatening diseases, natural and human- made disasters, and more are the reasons thousands of people are left without the bread- earner of the household and find it hard to continue. If you are the earning member of the family, your loss will come with a terrible financial crisis for your loved ones to bear. Hence, buying a Life Insurance plan would go a long way in securing the future of your family.

You may leave your family in debt

If you have any outstanding loans, your family will end up being harassed by recovery agents in the event of your death. It is essential that you make necessary arrangements for that. If you purchase a Life Insurance cover at the right time, your outstanding loan can quickly be taken care of. Even if you do not have an outstanding loan, your death may compel your family to have one eventually. To save your loved ones from being burdened with financial liabilities, you must get your life under insurance cover.

You may end up with no plans for significant expenses

Financial backup is essential for many things in life ranging from leaving your job to start your business venture, getting married, having a child, foreign trips, medical emergencies, to retirement and so on. The best way to stay prepared for events that may come with a big price tag is to invest in an insurance policy with a money back plan. It will ensure the sound financial health of your family.

You risk your child's future

You must have dreams of sending your child to one of the premier education institutes of the country so that he ends up with a bright future ahead of him. The education sector in India has gone through massive changes and globalisation has improved the quality of education in the country. However, it also has made education very expensive to bear, especially for the middle-class. What if you were not there to fund your child's education? He/his whole future might come to jeopardy. Life Insurance can save you from such a situation.

You risk being dependent on others post retirement

Your retirement is not going to the proverbial golden period of your life if you do not have financial independence. The best move forward would be to plan and invest in Life Insurance that will take care of all your post-retirement needs. It will be doubly beneficial as not only will it provide a steady cash flow, but also provide financial security to your surviving dependent in your absence.

You may not be able to save taxes

You work hard to earn money that provides for you and your family, every day. You lose some part of that income in the form of income tax. If you do not want to lose your money, you should try and save income taxes as much as possible. One of the major benefits of Life Insurance is the income tax benefits it offers.
There are different kinds of insurance plans available for different needs in the Indian insurance sector. There are term plans, whole life plans. Unit-linked plans, money back endowment plans, and others. Life Insurance can be a solution to all kinds financial worries. Compare the available plans in the market and choose what suits your preferences.
Get Life Cover of ₹ 1 Crore at ₹ 16 /day* with Future Generali Flexi Online Term Plan!         Get a Quote
*Premium for 30 year old, Non Smoker Male. Policy Term: 30 years for Basic Life Cover option inclusive of Goods & Services Tax. UIN 133N058V03