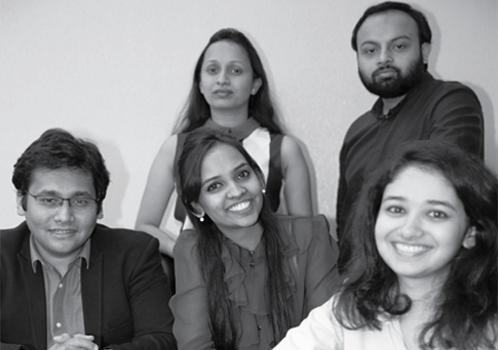 Our People
Future Generali is a confluence/ melting pot of diverse cultures and individual work styles. We are a true symbol of oneness, living a common goal and being led by a common objective.
Know More
Why Work With Us
At Future Generali, we have a fundamental proposition to nurture and build talent as per global standards across the following focus areas:
We help our resources in charting a road map for career growth within the Company. We guide them along the journey through talent development projects, internal and external training programmes, job rotation platforms, cross-functional projects, and coaching processes.
Know More
Employee Testimonials

Being a fresher, my experience with FG has been an eye opener,with lots to learn.The immense amount of exposure that I have got is phenomenal, whether it is the interaction with senior leaders internally (both in India as well as members of the Generali Group) or external stakeholders.
Sromona Dutta
Management Trainee, Corporate Sales

In my short tenure at Future Generali Life Insurance, one thing I feel strongly is the Positive Energy which flows from our CEO. His energy and enthusiasm has a direct rub-off on the Leadership Team which motivates all of us to go out and give our best.
Mukesh Thakur
Associate Vice President, Marketing

Future Generali fosters a culture of being open and valuing the people. The work environment enables you to excel in your work. I see this place thriving with people who want to make a difference to their careers, who continuously are doing new things in better yet different ways.
Gaurav Vaidya
Vice President, Product Development
FGLI is a dynamic organisation that offers challenging at the same time rewarding career opportunities to its employees. During my tenure of around 3 years, it has given me the opportunity to work on various critical issues which are not only crucial
Amol Apte
Associate Vice President, Legal
Job Opportunities
Explore the job opportunities across departments in Future Generali Life Insurance Company.
View Openings
Become an Advisor

Future Generali Life Insurance has a robust network of advisors across the country. They play a crucial role in guiding customers towards making an important decision.

Know More

Global Generali Graduate Program

Generali Global Graduate Program – Lead your Future, Shape our Change!

Know More