Job Opportunities With Future Generali India Life
Explore the job opportunities across departments in Future Generali Life Insurance Company.
View Openings
Why Work With Us
We encourage our employees to ACE with FG Life.

We believe in Agility as a way of Life, equipping our business with cutting edge technology. We thrive under pressure and are always ready to conquer any challenge. At FG strict hierarchy and rigid processes never hinder us from continuously improving the way we work.

We encourage our people to Chart their own career growth. FGILI is the place for you to soar to give your career high paced growth. With our ambitious business growth and our appetite for success, you can chart powerful and unconventional career paths. At FGILI we believe in leading from the front and excelling with our insatiable drive & work ethics.

We foster an Enabling Work Culture with honesty, openness and approachability. Our teams are cohesive; peers are supportive and leadership is approachable. We believe in taking big bets on our people and encourage them to initiate, innovate and involve themselves in every task while keeping our customers at the heart of everything we do.

Take chances. Give your best shot. Own it up. We promise to support your spirit at every step.

We continuously seek and implement innovative and relevant initiatives towards creating a better workplace. We aim to foster an environment of transparency with an 'Open Door Philosophy'.

FG is the place that prepares future leaders.
Entry Level Programs at FGILI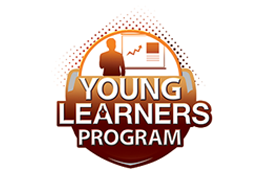 Young Learners Program
Young Learner's Program is the flagship internship program of Future Generali Life Insurance. It is an initiative to provide the young minds with an industry exposure, giving them hands on experience to prepare the leaders of the future. The program takes top talent of premier B schools across the country and nurtures them in a competitive environment. As part of the program, we will give you challenging assignments, guide you, mentor you and help you unleash your maximum potential! This program will provide you opportunities to Interact with our top leaders and learn from their decades of experience.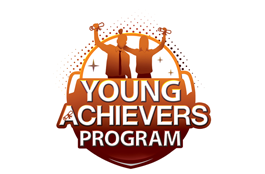 Young Achievers Program
Young Achievers Plan the flagship management trainee program, which provides you opportunity to apply what you have learned at B-schools and get an early exposure to a dynamic & agile corporate ecosystem at Future Generali India Life Insurance. This program provides you an immense understanding of our business and culture to prepare you for future leadership roles. The program structure will help you develop all the skills required to be an efficient leader through hands-on learning.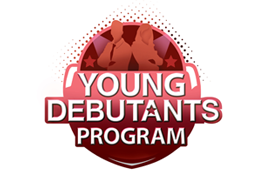 Young Debutants Program
Eligibility- Post Graduate Diploma/MBA
Young Debutants Program at FGILI is a well-structured program to induct fresh talent into the organisation who have completed their Post Graduate Diploma or MBA. The program will help in understanding of the DNA of the company and groom you to organization culture, ethos, expectations so that they can carry the legacy forward.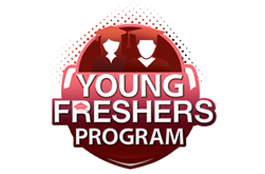 Young Freshers Program
Eligibility-Graduate.
Young Fresher's Program is a fast track program designed by Future Generali for Young Graduates, to simplify the process of being part of this ever-flourishing Insurance Sector for you. We at FGILI, believe in preparing the future workforce by providing them excellent trainings and learning platform. This program enables you to start a rewarding career and take your journey towards success. It is a strategic blend of on the job training and academic support that encourages you to perform better in a competitive environment.
Apply Now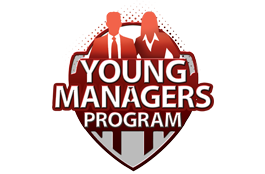 Young Managers Program
Future Generali India Life Insurance in association with knowledge partner Manipal Global presents the Young Managers Program. This unique initiative by Future Generali India Life Insurance is specially designed for graduates keen on pursuing a rewarding career in life insurance. Know More Apply Now
Employee Testimonials

My journey itself is one of GROWTH as I have grown from a tele caller to a Senior Manager after spending a fantastic 10 years in FG. Thanks to the enabling culture that encourages innovation and learning, I have received award for "Ideas to Success" and also received a Beta Finance scholarship, despite only completing my BA. The company is agile as with changing times, we are introducing new processes, automating as and when needed to continuously improve the way we work
Vinod Gorantala
Senior Manager - Sales MIS and Payout, Finance

My experience at FGILI has been truly rewarding, it has been one of the most productive part of my career till date. The organization lets you take decisions, empowers you to do things your way and takes bets on you. FGILI has enabled me to be the go to guy – thanks to all the accountability, autonomy and confidence the leadership team has shown in me. Culture here is non-polar and non-political and I am very clear on what is expected of me. My colleagues are extremely supportive in face of challenges and learning happens each day here as the company believes in investing in its employees. The appraisal is highly transparent and carried out in a very serious, professional and meticulous manner which directly links performance to rewards and job satisfaction. Quality of work at FGILI excites me each day to give in my best!
Souvik Banerjee
Associate Vice President, Retail assurance

At FGILI, learning is dynamic! From being part of innovative projects, EC council training, mentoring to design thinking workshops as well as the Learning Lighthouse training, there is so much to learn & grow in the company. Also the acceptability of our ideas and approachability of the Leadership Team makes it a very motivating, inspiring place to be!
Arni Shah
Assistant Vice President - Enterprise Risk Mgmt

Life has been a fun roller coaster ride at FGILI, but one that only moves upwards! Having joined as a management trainee in 2013, I've had two promotions and changed vital roles. What I have loved most is the autonomy at work - few layers, less hierarchal issues, open exchange of knowledge, appreciation of new ideas and openness to new regulatory reports that make processes simpler. We all feel motivated in this enabling culture.
Megha Chowdhary
Manager-Legal and Compliance