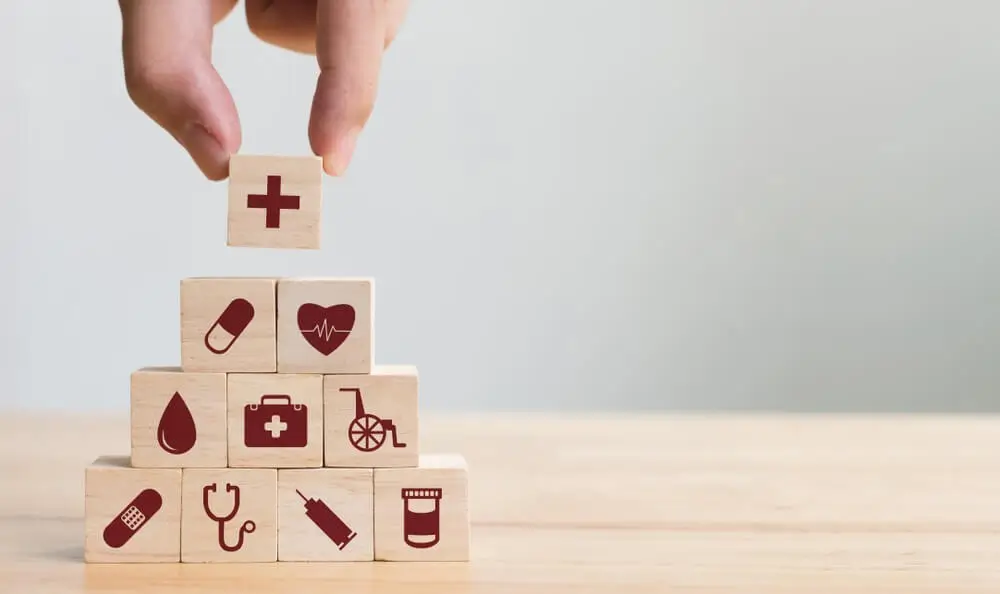 Your hectic schedule may give you very little time to focus on the most precious thing in your Life! Your Health! Stressful lifestyle has increased the chances of falling ill. And the rising incidences of illness is leading to snowballing hospital expenses. This leaves a sour taste in your mouth and huge gaping holes in your pockets.
You may be covered by a Mediclaim policy- that either your employer provided or cover that you have personally purchased. If you are covered under the Mediclaim policy provided by your employer, the amount of coverage is capped and limits your hospitalisation expenses. On the other hand, if you have purchased a plan from the market, it may have many predefined cover limits and exclusions in early years.
Although, it may provide you with a cashless facility and the option to claim reimbursements against your hospital bills, but, God forbid, what if you suffer from a critical illness? A critical illness can drain you emotionally, physically and monetarily and this drain will last for long period. In such a situation, you should be focused on fighting the ailment and not your finances.
Though your existing Mediclaim or comprehensive health insurance may help you to reimburse the amount you spent on hospitalisation, but many critical illnesses need periodic and future treatments too. For example, chronic kidney failure needing dialysis on a routine basis.
Being diagnosed with critical illness may also lead to loss of your income, and this may affect your loved ones. Additionally, you may have to pay loans, children's fees, daily household expenses, which your Mediclaim policy will not cover. In simple words, if you are unable to bear your medical costs and day-to-day expenses, it will cause a great burden on your family. Therefore, you need a critical illness health plan.
Given below are some illnesses when you need more than your comprehensive Mediclaim policy:
---
1. Cancer
The cancer statistics in India are extremely scary. By 2020, new cancer cases may rise over 17.3 lakh count (Source: Indian Council of Medical Research).
Furthermore, the cancer survival rate is also low as early diagnosis, and optimal treatment is still a distant reality for many. Though cancer diagnosed at an early stage can be cured, but advanced medical facilities can burn a hole in your pocket.
In addition, cancer is not only a threat to your earning capacity but it can throw you into a debt trap. Although, preventive health checkups and a healthy lifestyle may help you to some extent, but it cannot make you completely immune
But there is a way to secure your finances as far as treatment cost for cancer is considered. Looking at the exponential increase in cancer incidences, Future Generali has launched 'Heart and Health Insurance Plan' to cover you financially (for the medical cost) if diagnosed with Cancer. This plan offers you a lump sum amount upon diagnosis, which can be used however you like- for your treatment, paying the debt, managing household expenses and so on (you are not required to produce hospital bills for reimbursement like in case of a Mediclaim policy)
---
2. Heart-Related Ailments
Even though painful, chest-gripping heart attacks are one of the most frequently recognised ailments. Though there are warning signs and symptoms, heart diseases can strike anytime and anywhere. Additionally, the treatment cost for such ailments have increased, and it may not be fully covered by a simple Mediclaim policy.
Hence, it is better to consider critical illness health plan that offers financial security in event of such ailment and thereby allows access to more and better heart treatments. Heart and health insurance plan cover you against 18 heart ailments.
---
3. Kidney-Related Diseases
The cost of hemodialysis is around Rs 12-15,000/- per month whereas for peritoneal dialysis it is around Rs 18-20,000/- per month (As per the Indian Renal Foundation). In case of kidney transplantation, you may have to shed around 4 lakhs on an average, plus post-transplantation treatment and medication requiring additional funds. Thus, bearing such huge medical expenses is not possible through a Mediclaim policy; it would not only wash away your accumulated savings but also lay emotional stress on your family members.
However, many kidney-related ailments, including kidney failure, are covered under a critical illness plan. The lump sum amount received can be used for managing the treatment expenses. Moreover, frequent dialysis, travel and household expenses can very well be managed without the strain on your pocket.
Apart from the above mentioned critical illnesses, traumatic injuries, such as head, spinal injuries, coma, as well as paralysis are also covered by a critical illness health plan. Heart and Health Insurance plan covers you for 59 critical illness including kidney failure.
---
Conclusion
Simply put, purchasing a critical illness health plan is a smart financial move. This health plan is necessary and serves different purposes in aiding you at the time of need. In fact, the sooner you buy– the better! It will help you cope up with the loss of income and the increasing financial burden rising due to critical illnesses. Get a quick quote for Heart and Health Insurance Plan to check how much does it cost you to be financially prepared.
#
59 Critical Illnesses are covered under Critical Illness Cover (Option 2) and Critical Illness Cover with Return of Premium (Option 4)