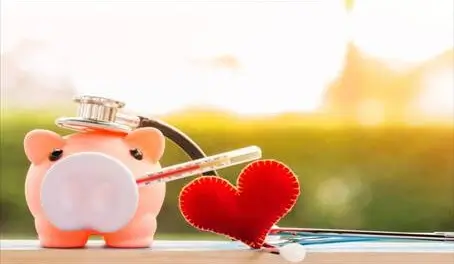 When Kiran, a 30-year-old software engineer from Mumbai, underwent an emergency cancer surgery, his family battled the headwinds. Hospital bills along with the financial burden of their existing EMI's created a difficult time, both financially and emotionally. Moreover, having a Mediclaim policy did not avert the misery for the family.
Like Kiran, many youngsters in India are falling prey to lifestyle diseases. Sadly, the emotional strain that accompanies it for the families is intensified by the huge monetary burden. This is the place an online health insurance (like Heart And Health Insurance Plan) acts the hero.
If you think that having your employer-provided or self-purchased Mediclaim policy is enough, you are mistaken. Here are some reasons why:
---
Mediclaim Covers Only a Part of Hospital Bills

Mediclaim is helpful in cases of hospitalisation due to regular ailments, one-time treatment or minor surgeries. It only reimburses the amount you spent on hospitalisation or a part of it.

However, most critical illnesses need periodic and future treatments, including undergoing treatments abroad. As Mediclaim policies do not cover such costs, coping up with the high treatment cost becomes difficult. But critical illness plans can be much helpful in such case as the lump sum amount paid on diagnosis can be used to take care of the entire treatment cost.

Sum Insured of Mediclaim Is Not Enough for Critical Illnesses

Although the sum insured for Mediclaim policies varies from insurer to insurer, there are some limits defined for all. Generally, for most Mediclaim policies the cap on the sum insured is Rs 5 lakhs (some insurers might provide cover up to Rs 10lakh).

However, the treatment cost of critical illness like cancer can be more than Rs 10 lakhs, depending on the kind of treatment and hospital. In such situations, critical illness plan like- online health insurance can be of much help as its coverage ranges from Rs 5 lakhs to Rs 50 lakhs.

Buying A Large Mediclaim Is Far More Expensive

The decision to buy a Mediclaim policy with a large cover may not be a sound one. A comprehensive Mediclaim policy with a large sum insured can be much expensive than buying a critical illness plan with the same level of cover. The whole purpose of critical illness plan is paying for expensive treatments. And yes, it is much cheaper than a Mediclaim plan.

There Is No Compensation for Loss of Income During the Treatment Period

Being diagnosed with a critical illness can also mean the loss of income, change in lifestyle and total or partial disability. In such case, the financial burden could be far more than what a Mediclaim policy would cover (which pays only hospital bills).

Purchasing a comprehensive critical illness plan is the best way to get over the shortcomings of Mediclaim.The lump sum amount paid by such plans not only cover the expenses related to medical treatment, but the additional funds can be used to take care of household expenses.
Conclusion:
While a simple Mediclaim policy can provide you coverage against emergency hospitalisations, investing in the right online health insurance plan will help you meet any unplanned medical expense with ease. Heart and Health Insurance Plan offered by Future Generali is one such plan, which offers you coverage against 59 critical illnesses.
Keep in mind, the correct decision to invest in the right critical illness plan, will not just enable your family to emerge strong if an ailment strikes, yet, in addition, secure their future.