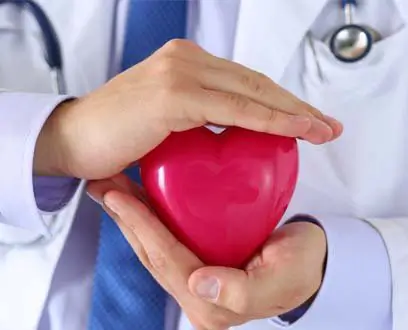 "Good health and good sense are two of life's greatest blessings." –Publilius Syrus
Good health is one of life's greatest gifts, and you should always respect it and take good care of it. Your fitness journey should ideally start in your youth, continuing in a commitment that gets stronger with every passing year. Health should be holistic – that is, you should be concerned not only with the well-being of your physique but also that of your mind. Of the many ways to meet your health goals, a heart and health insurance policy provides the necessary financial security to deal with any medical exigencies.
What is heart and health insurance?
Heart and health insurance is a plan offered by insurance providers to protect you financially during heart and health issues and related emergency situations. Sedentary lifestyles, growing stress levels, and increasing medical costs have made it absolutely necessary in these times to opt for a good heart and health insurance plan.
Importance of heart and health insurance
A study by International Congestive Heart Failure (INTER-CHF) has revealed that death due to heart diseases in India is among the highest in the world at 23 percent. The toll is more than three times that of China where it is 7 percent[1]. Clearly, it's more essential now than ever before to buy a health insurance plan and be able to afford treatment for a heart condition.
It goes without saying that a healthy heart translates to a longer and happier life. An intelligently designed heart insurance and health insurance plan is an absolute necessity. As a fit 20- or 30- something you may question the need to buy a heart and health insurance policy, especially when you haven't been diagnosed with a health issue. Well, here are five good reasons:
---
Increasing risk of lifestyle diseases

With lifestyle diseases on the rise, you never know when they can afflict you or someone in your immediate family. Typically, cardiovascular diseases (CVD), obesity, high blood pressure, cancer, and stroke are some of the most common lifestyle diseases. As per statistics, India ranks number one in the number of cardio patients, with some 50 million suffering from heart health issues.[2]   Hence, financial security in the form of a heart insurance policy and health insurance is a must-have.

Employer's health policy is not enough

As working professionals, we may think our employer's healthcare benefit is adequate. However, careful observation shows that workplace health care benefits need to be supplemented with a separate heart and health insurance policy. This is because the employer-sponsored health insurance policy may offer limited customisation options and may not cover all of the critical illnesses. After you leave the job, the plan may not continue. And when the coverage under the group plan terminates upon your retirement, buying a new one may be costlier than renewing an in-force individual health policy.

Younger the age, lower the premium

Many of us are not adequately aware of the benefits of buying a health insurance policy at a young age. For one, the premium is considerably lower if you choose a health insurance policy in your 20s or 30s. Apart from the low premiums, it is easier for a younger buyer to pass the waiting period without any discomfort as this is not a requirement at that time. The older you are, the longer the waiting period as per the policies of the insurer.

Tax exemption

While you can't plan your life to the last detail (given the element of uncertainty), you still can wisely make provisions to sail through difficulties during a challenging phase. The investment (premium payment) in health insurance from a recognised company reduces your tax liability under section 80D. You can use the savings to invest in your other life goals.

Financial security

If the numbers are to be believed the cost of medical treatment is rising by 10-15 percent every year in India[3] . Therefore it is imperative to secure your future with a heart and health insurance policy. This will give you the benefit of modern healthcare facilities as your insurer bears the hospitalisation charges within the permissible limits of the policy.
In a nutshell
There can be no doubt that a comprehensive heart and health insurance policy will prove to be a smart plan that guarantees a better future. In this regard, the Future Generali Heart and Health Insurance Plan is one of the most comprehensive plans available. It covers 59 critical illnesses – including heart- and cancer-related ailments across their minor, moderate and significant stages. Furthermore, it provides four flexible options to ensure you have an ideal cover as per your health needs, ensures lumpsum payout on diagnosis, has an in-built death benefit, ensures high cover at low premium, and offers various other benefits.
Protection against 59# critical illness @ Rs.14/day* Get a Quote
# 59 Critical Illnesses are covered under Critical Illness Cover (Option 2) and Critical Illness Cover with Return of Premium (Option 4)