5 Ways to maintain a healthy heart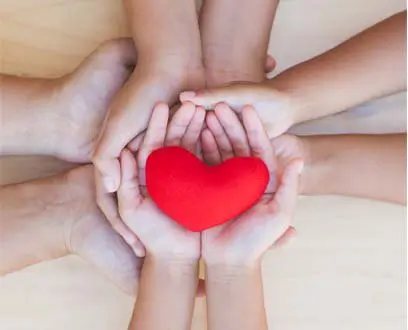 Life is precious. Every aspect of it deserves proper attention –especially health. Lack of exercise, irregular eating habits, increase in stress levels, and poor sleep patterns are some unhealthy practices that lead to lifestyle diseases. India is heading in an undesirable direction as far as the health of its population is concerned. Statistics show that one in every three Indians over 30 suffers from one or more lifestyle diseases such as heart disease, diabetes, high cholesterol, high blood pressure, thyroid disorders, or cancer.[1]
Heart diseases are one of the deadliest ailments in the list, and the reasons for this must be understood in detail to implement preventive steps, rather than seek cures. It is alarming to note that, on average, Indians get a heart attack 8-10 years earlier than other ethnic groups. It's an unfortunate fact that 40 percent of people in the country who have a heart attack are under the age of 55.[2]
So we must all understand how we can keep our heart healthy by maintaining a healthy lifestyle. Here are some measures that can help:
---
A diet that is low in saturated fat and high on fibre

The first and the foremost tip to maintain a healthy lifestyle is to ensure a heart-healthy diet that includes fewer calories, mainly due to reduced consumption of oil and refined flour. Typically, a fiber-rich diet including wholegrain cereals, fruits and vegetables can lower the risk of heart diseases.

Frequent physical activity

An active lifestyle also helps you keep heart problems at bay. A routine of exercise translates into good heart health and helps you live long with vitality and vigour that belies your age. Typically, exercising for about 30 minutes a day at least five times a week can significantly reduce the risk of heart disease.

Saying no to smoking

Coronary heart diseases are mainly caused by smoking. So, quitting smoking can also boost your heart health.

Limiting alcohol consumption

Alcohol use among Indians has gone up from 16.1 percent to 25.6 percent among urban dwellers.[3] This is risky as alcohol is calorie-rich and low-nutrient, thereby posing severe problems to your health and heart.

Staying away from stress

In order to have a healthy heart, a calm and stress-free mind is as relevant as a balanced diet and regular exercise. An anxious mind leads to a stressful heart, which disturbs the balance of the whole body. Heart diseases do not develop suddenly but are rather a result of unhealthy and neglectful living. Along with improving your lifestyle with healthy choices, one should be ready to deal with medical emergencies – just in case.

A heart and health insurance plan from a trustworthy insurance company like Future Generali could be a valid choice to safeguard your future. Future Generali heart and health insurance plan provide four flexible options – Heart Cover, Critical Illness Cover, Heart Cover with Return of Premium, and Critical Illness Cover with Return of Premium. These are available to various age groups.

It would be incorrect to think that these plans are designed only for those who are at risk of developing heart disease. They are meant for everybody who wishes to secure their health.
In a nutshell
A healthy lifestyle will make your heart healthier and not let you fall prey easily to deadly heart diseases. A well-chalked- out plan to protect yourself from heart issues includes not only a fitness regime and healthy diet but also a heart and health insurance plan. The heart and health insurance plan can save you from a difficult medical situation that may appear from nowhere and catch you unaware.
# 59 Critical Illnesses are covered under Critical Illness Cover (Option 2) and Critical Illness Cover with Return of Premium (Option 4)