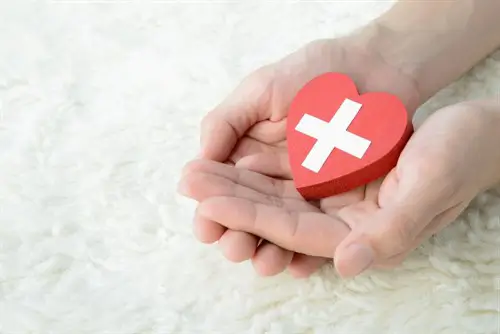 Cardiovascular diseases may be the leading cause of death, but that doesn't mean you have to accept it as your destiny. Although you cannot control some risk factors, like- family history, age or sex, there are some steps you can take to reduce your risk.
You (and your loved ones) can maintain a strategic distance from heart issues in the future by leading a healthy lifestyle today.
Here are a few critical foods for daily consumption to keep your heart inefficient shape:
---
Get Active

Being a couch potato is a risk factor for cardiovascular ailments. So, focus on being active for at least 30 minutes each day, even if you have to break it into three sessions of 10 minutes each.

Regular exercising also speeds weight reduction, which is vital because obesity can increase the risk of cardiovascular diseases. So, motivate yourself and your loved ones to exercise daily.

Kick the Smoking Habit

Smoking tobacco in any form leads to a number of fatal health problems, including heart diseases, cancer, lung disease, and stroke. So, if you (or any of your family members)smoke, find a way to stop- either by using smoking cessation aids or through counseling.

If you have attempted to quit previously and haven't been fruitful, try again — sometimes you require multiple attempts to quit for good.

Manage High Blood Pressure

Uncontrolled hypertension is a standout amongst the most deceiving risk factors for heart disease. There aren't any physical symptoms, so, to know if you are in the heart-healthy range, you need to have your blood pressure checked. Fortunately, this test is fast and simple.

In the event that blood pressure is high, converse with your doctor to make a treatment plan to help secure your heart.

Manage High Cholesterol and Diabetes

About three in every ten Indian adults have high cholesterol, (Study conducted by Metropolis Healthcare). Too much of 'Low-density lipoprotein (LDL), also known as the "bad" cholesterol, results in plaque building up on the walls of arteries, which increases the risk for heart disease. Hence managing cholesterol levels is absolutely essential.

Following a healthy diet and regular exercise can help you in this regard. However, if diet and exercise aren't enough to control your high cholesterol levels, consult your doctor.

Moreover, just like cholesterol, controlling diabetes is also important. Managing high blood pressure, cholesterol, and a healthy weight must all be essential parts of the treatment plan for diabetes. This is because, once you have diabetes, each factor becomes interrelated.

Add Heart-Healthy Foods

Nuts, whole grains, beans, and other plant-based foods are great for your heart's health. Making alterations in your snack foods, meat choices, or salad toppings can reap great benefits for your heart.

Likewise, limiting sugary beverages, salty snacks, and other foods high in cholesterol will reduce your risk for heart disease. Such dietary adaptations not only help promote a healthy weight but also decrease the risk of other diseases like high blood pressure, diabetes, and irregular cholesterol levels.

Buy Health Insurance Plan for Your Heart

'Life is full of uncertainties', you might call it a cliché, but it's true. While it may not be pleasant, the reality is that, even if you do all things right, you are not completely immune to cardiovascular diseases. Hence having a health insurance plan that can provide financial security if diagnosed with a heart ailment is the need of the hour.

If you think that you are young and healthy and do not need critical illness health insurance, you have got it all wrong.

Over 17 lakh Indians die yearly due to heart ailments and heart disease continues to be the leading cause of death in India (Global Burden of Disease Report, September 2017)
Considerably more younger individuals are falling prey to it
Indian Heart Association demonstrated that 25 percent of cardiovascular ailment mortality happened in Indians aged under 40 years

So even if you are young, you can never be sure that your heart won't let you down in the future.

Why You Must Buy A Health Insurance Plan for Your Heart?

Even though advancement in medical science has made it easy to battle cardiovascular diseases, the effect that this fight will have on your finances can be scary. You and your family may end up with a staggering amount of debt, as treatment costs can run into lakhs of rupees. Also, during this period, most likely you won't be employed, implying that you will miss out on potential income as well.

Having adequate financial protection through critical illness insurance amid such circumstances can enable you to stay financially strong, as well as give you the freedom to choose the best treatment.

Future Generali's 'Heart and Health Insurance Plan' is designed to counter the ever-increasing cost of medical treatments by ensuring that your family has the financial resources to pay the bills. This plan covers not only heart-related disorders but also other critical ailments like cancer, paralysis, kidney failure to name a few. Here are some features of this plan:

Covers 59 critical illnesses
Provides you with a lump sum payout irrespective of the cost of treatment
Availability of multiple claims under a single plan
Waiver of Premium benefit
High cover at low premium amount

Thus, it acts as comprehensive financial protection against major critical illnesses.
Conclusion:
Regardless of where you're at in terms of heart health, you can begin making improvements by implementing a healthy lifestyle (which will help protect your heart going forward) and buying a 'Heart and Health Insurance Plan' (which will secure you financially in case of medical emergency).
# 59 Critical Illnesses are covered under Critical Illness Cover (Option 2) and Critical Illness Cover with Return of Premium (Option 4)