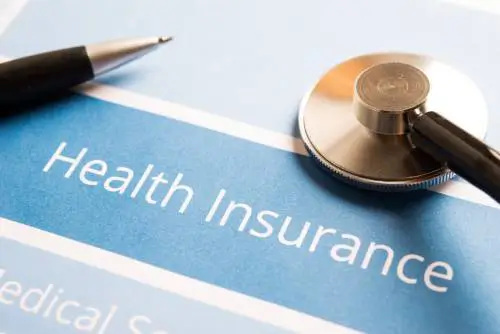 Health insurance offers risk coverage against expenditure caused by unexpected medical emergencies. In today's times, when the cost of medical care is rising at an alarming rate, neglecting or failing to hold a sufficient amount of health coverage can turn out to be a major personal finance disaster. And even if one does have a health plan, it can hardly suffice the need, if it doesn't cover major medical conditions. The result being, the affected individual, spirals into financial distress due to high medical bills or he is forced to receive poor healthcare because of non-affordability.
That said, it's vital to purchase a health insurance plan, which is comprehensive in nature and covers major health conditions including critical illnesses like:
---
Cancer

Cancer stands tall as one of the foremost causes of death around the world. India is no exception to this deadly ailment, more worse, cancer incidences are likely to continue rising in the coming years in India. Moreover, cancer care is a significant costly whether it's the diagnosis, surgery, chemotherapy or radiation therapy. Cancer winds up financially depleting out the sufferer and his/her family. This makes getting a health insurance plan that covers cancer, in early and advanced stages,even more critical.

Heart Diseases

As indicated by the Indian Heart Association, half of all heart attacks in India happen under 50 years of age, and 25% happen under 40 years of age. Furthermore, heart-related ailments are expanding in India with significant risks in both males and females. The Indian youth is suffering from coronary heart illnesses because of the lifestyle habits and if these proceeds, the future looks more perilous. Hence the need for health insurance covering various heart ailments like cardiac arrest, primary pulmonary hypertension, heart transplant, major surgery of the aorta, heart valve surgery, angioplasty etc.

Major Organ Transplant

When major organs, like, the heart, the lungs, the liver, pancreas or bone marrow are diseased, they need to be taken out and replaced with a healthy one. But, the cost for a major organ transplant can be exorbitant as it not only includes the costly testing, to see whether an organ is a match for the patient, but also the cost related to the surgery, as well as the expenses incurred during recovery. This is where comprehensive health insurance helps, both with the expenses for operation, and to provide for the family's needs.

Kidney Failure

Kidney failure is also among the critical illnesses, the treatment of which costs around Rs 20,000 per month in private hospitals. Around 5.4 lakh individuals in India are suffering from kidney failure and the treatment cost every month can dig a hole in the pocket. In case of kidney transplantation, the expense can go up to Rs 6 to Rs 10 lakh on an average, plus post-transplantation treatment requiring additional expenses.

Alzheimer's Disease

In India, more than 4 million individuals have a few or the other type of Alzheimer's sickness. Nonetheless, as prominently assumed, this disease isn't just because of ageing, as there have been many incidences of individuals under 65 years experiencing this sickness. Alzheimer's disease not only affects the patient but his or her family, both emotionally and financially. Therefore, it is advisable to opt for health insurance that covers medical expenses for Alzheimer's disease.

Paralysis

Permanent paralysis occurs due to disease or injury to the brain or spinal cord or conditions like peripheral neuropathy, stroke or multiple sclerosis. Struggling with this ailment is not easy. Also, the treatment cost for paralysis runs into lakhs of rupees, hence, it is better to opt for health insurance covering paralysis and related medical expenses.

Most individuals in their twenties feel that they are relatively healthy and choose to go without health insurance. Don't commit this mistake, begin looking for good health insurance or a critical illness plan which covers all the disease mentioned above, in a single plan. Future Generali's Heart and Health Insurance plan is one such health cover that provides coverage against 59 different critical illnesses.

Finally, understand this- health insurance, specifically a comprehensive critical illness plan is not a luxury, it is a necessity.