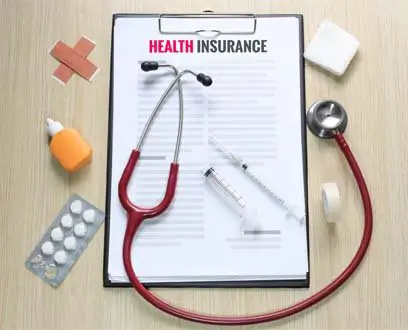 How different are they?
A health insurance plan covers actual expenses, including room rent, doctor's fee, ambulance charges and medications administered during hospitalisation. The reimbursed amount will be only to the extent of the actual costs or expenses incurred, and nothing more and may have limits.
A critical illness policy covers serious illnesses, surgical procedures or life-threatening ailments which can make a big dent to your financial plan. The specific set of illnesses covered is listed in the health insurance policy. You do not need to be hospitalised to make a claim. Once you are diagnosed, and the situation conforms with the policy's terms and conditions, a lump sum is paid you. You can use this money for meeting future expenses, replacing income, home nursing, getting a second doctor's opinion, travel expenses etc.
Let's compare the two plans to find out which one suits you better:
---
| | | |
| --- | --- | --- |
|   | Health insurance plan | Critical illness cover |
| What does it do? | Reimburses the actual costs and expenses incurred during hospitalisation. | Pays a lump sum when diagnosed with a critical illness – as defined in the policy. |
| What does it cover? What can I do with the payout? | Cost (total medical expenses billed by the hospital) for treatment during hospitalisation. | Provide s the benefit and is not limited to hospitalisation and actual cost. It gives you freedom to utilise the amount as per your need. |
| How comprehensive is the coverage? | Widespread – several illnesses are taken into consideration. | Covers only big illnesses and surgical procedures which can cost you a lot and the benefit paid may be subject degree of severity stated in the policy terms and conditions. |
| Who is it for? | Beneficial to anyone for financial security against primary illnesses and not critical ailments. Depending on age, health, etc. you can choose either this or both policies. | Best suited to those who are likely at risk of being diagnosed with a critical illness. The choice depends on costs and risks involved. Critical illness with a basic health insurance plan is suggested for additional cover. |
| What is the term of the insurance? | Annual renewal. | Long-term, such as 20 years. |
| Until when do I get coverage? | Cover till lifetime | Until age 75 or death. |
| Who benefits the most? | Primarily the policyholder. There's the collateral benefit of protection from financial difficulties to the family due to hospitalisation costs. | The policyholder and family alike, as the lump sum, can be used for a variety of purposes. |
| What is the premium payment like? | Premium increases with age. | Premium remains the same throughout one's lifetime. However the insurance company may revise the price based on actual claim experience by taking a prior approval from regulator. |
| What is the policy maturity date? | One year from the purchase and subsequent timely renewals. Cumulative claims during the policy do not exceed the sum insured. | Long-term as defined in the policy's terms and conditions. Terminates upon claim and the lump sum payout. |
| What is the waiting period? | 30 days, except accident-related cases. Pre-existing ailments covered after 1-4 years of continuous coverage. | 180 days. If diagnosed there is no cover. |
Which is better?
Since both policies serve the unique needs of different medical situations, a comparison to ascertain which one is better is not fair. One cannot substitute for the other as they have different purposes. However, opting for both would definitely boost your health insurance coverage and ensure a more secure future.
References:
[1]https://www.policybazaar.com/health-insurance/health-insurance-india/
[2]https://www.policybazaar.com/health-insurance/health-insurance-india/
[3]https://economictimes.indiatimes.com/wealth/insure/how-to-choose-the-best-health-insurance-policy/articleshow/49514375.cms
[4]https://www.livemint.com/Money/QjKsE2eaRdbD03BWZLVuVK/Looking-for-a-health-plan.html
[5]https://economictimes.indiatimes.com/tdmc/your-money/all-about-critical-illness-plans-and-how-to-choose-one/tomorrowmakersshow/51810014.cms
[6]https://economictimes.indiatimes.com/wealth/insure/5-reasons-your-term-plan-needs-critical-illness-benefit/articleshow/50671244.cms
[7]https://www.businesstoday.in/moneytoday/insurance/how-to-choose-the-best-critical-illness-insurance-plan/story/188491.html