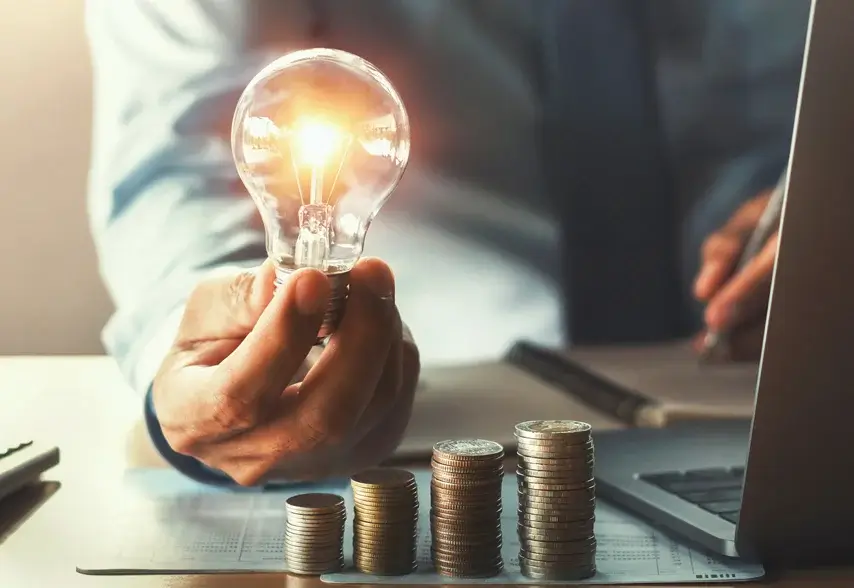 When Rahul, a budding entrepreneur, wanted to expand his garments business, he tried to get a small loan from a bank. Even though he was known to be financially disciplined, the bank refused to grant the loan. Apparently, Rahul had failed to pay some of his credit card instalments on time and the seemingly innocuous mistake had impacted his credit score. The missed instalments may be a genuine mistake, but not knowing what it may lead to shows a lack of financial awareness.
Rahul is not alone, the majority of people in the country do not understand financial discipline, or in other words, are not financially literate. A lack of financial literacy leads to underutilisation or wasteful allocation of available resources. A dearth of empirical data on the financial literacy of Indians has aggravated the situation. According to a survey conducted by Standard & Poor's Financial Services, less than 25 percent of India's adult population is financially literate.
What is financial literacy?
Financial literacy can be defined as an individual's ability to properly comprehend his/her financial situation and take efficient decisions to maximise or at least preserve his/her financial resources. An understanding of financial concepts like risk diversification and compound interest is part of the concept of financial literacy. Savings discipline and credit management are the two most important factors to determine the level of financial awareness or literacy.
Experts have established a direct connection between financial literacy and financial stability. The success of financial activities ranging from a simple bank deposit to buying a property depends on the level of financial literacy. The level of financial literacy in India is abysmal, but the trends can be utilised to gain important insights into financial behaviour.
Understanding of Credit Score
The concept of credit score is based on rewards for financial discipline and punishment for indiscipline. An individual's credit score is based on his/her history of financial transactions. These include details of loans and credit card transactions done by the person. Lenders provide data to credit bureaus, who compile credit reports. A high credit score can help in getting a bank loan at a low interest rate in a short time. On the flipside, a low credit score results in increased interest burden on the borrower. According to Standard & Poor's Financial Services' survey, a staggering 85 percent of Indians are not aware of their credit scores. In contrast, another survey by TransUnion CIBIL found that 74 percent of people check their credit score twice a year. The fact that TransUnion CIBIL surveyed only 1,002 urban consumers may have been a reason for the high number.
Source: Dialabank
Variation in Financial Literacy Levels between States
It has been found that the level of financial literacy varies widely between states in India. There is a difference of 60 percentage points between the state with the highest financial literacy and that with the lowest, according to a research conducted by Manuela Kristin Günther, Saibal Ghosh. States like Kerala, Gujarat, Goa and Manipur have the highest levels of financial literacy in India, while states like Chhattisgarh, Mizoram and Bihar rest at the bottom. According to data from the National Centre for Financial Education, the financial literacy level in high-performing states ranges between 33-50 percent, which is still considered low by global standards.
Importance of Credit Facilities
The importance of having credit facilities is not fully recognised by the people in India. From framers to small businesses to a self-employed person, the availability of credit facilities can be the factor between success and failure. A lack of financial knowledge explains the widespread penetration of informal lending channels, especially in rural areas. Moneylenders charge exorbitant interest rates on small amounts, which traps the borrower into a vicious cycle of debt. Limited availability of organised credit facilities and a lack of financial literacy can be blamed for the financial distress of rural households. City dwellers are not very different from their rural counterparts. The Standard & Poor's Financial Services' survey found 53 percent of urban Indian population did not know how access to credit facilities will have an impact on their financial goals.
Financialisation of Savings
Extensive internet penetration coupled with rising literacy rates is leading to a change in financial behaviour. The exact definition of financial literacy can be contested on some parameters. For instance, a survey by ING had ranked India second among 10 countries on financial literacy levels. The common Indian habit of investing in real estate and gold had led to the country being ranked so favourably. But the scope of financial literacy cannot be limited to just saving and investing. The quality of investments and change in the portfolio should be also be taken into consideration. Continuing to invest in real estate in an era of diminishing returns is not a sign of financial literacy. However, Indians are changing their investment habits. Financial instruments like mutual funds, saving schemes, life insurance and health insurance are increasingly finding favour with Indians. Increasing acceptability and penetration of insurance is a sign of improving financial literacy level in the country. There is a growing realisation that health and life insurance is a necessity and not an option.