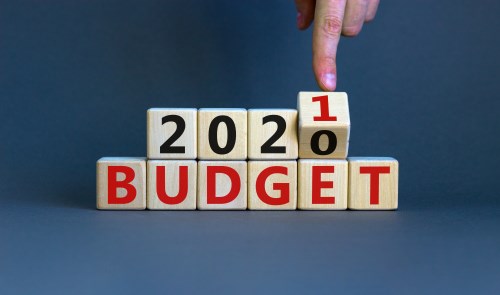 4 Union Budget Expert Insights For Stock Investors
The Union Budget of 2021 came as good news for retail investors, particularly those looking for long term gains. Overall the 'Holistic, Forward thinking and a Pro -Growth Budget', will have a positive impact on markets and will drive economic growth in the times to come. The push given to infrastructure and the bold financial sector reforms will drive this economic growth which will certainly transform India's economy.
There are strong growth prospects for those who want who want to create long term wealth through equities. Here are 4 insights for those looking at equities as an investment platform:
1. Equity Markets for Long Term Wealth
One should look at equity markets as an asset class for long term wealth creation and should solely focus on the longer term potential of the markets. The budget has already laid a strong foundation for a robust growth that will result in strong market performance over the next few years. If you want to remain invested for the next five to ten years, then your focus should definitely be on the equity market.
2. Use Points of Weakness in the Market To Your Advantage
Leverage points of weakness in the market and invest instead of panicking and pulling out of your investments. Panic selling can hurt your portfolio and bring down your returns.
3. Be A Disciplined Investor
It is advisable to invest your funds in the market when you observe a decline. However, at the same time it's important for investors to be mindful to maintain a disciplined attitude towards investing. The right attitude towards investing is the one that involves selecting investments that are in line with your financial needs and goals.
4. Insurance As a Long Term Investment Tool
It is advisable to remain invested and complete the term of the policy to optimize returns. When it comes to insurance, a Unit Linked Insurance Plan (ULIP) is the only financial instrument that rolls insurance and investment into one, offering both - growth of your funds and life cover.
Keeping in mind your evolving financial needs at various life stages Future Generali India Life Insurance brings to you risk adjusted returns that will ensure you 'peace of mind', while providing the best in class service. Happy Investing!