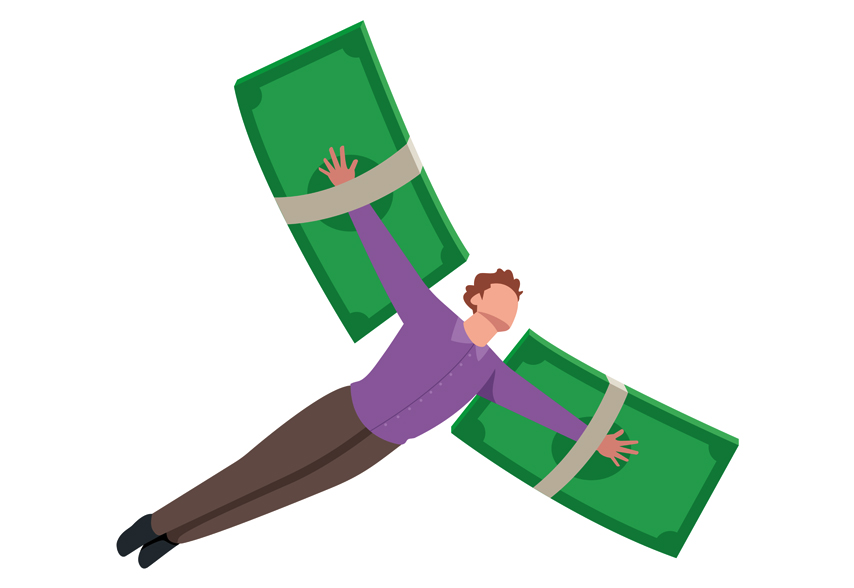 Freedom is never given, it is earned!
India celebrates its 75 years of independence in 2021. The day reminds us that independence is worth fighting for! Even though time has changed, but the thirst for independence has not. The goal of today's world is to achieve financial independence.
You may wonder, "what is financial independence?". The term financial independence is used for/by individuals, who are not financially dependent on anyone else, regardless of age. Being a developing country, we are constantly trying to catch up with the fast-moving economy, but due to the lack of financial literacy, we are struggling to achieve financial independence.
According to a study conducted by the National Centre for Financial Education, only 27% of Indians are financially literate1. In this day and age, we all want to be self-dependent at all stages of our lives and financial literacy plays a crucial role in achieving this milestone.
Here's a checklist from industry experts to help you achieve financial freedom.
---
Make a Spreadsheet to Compare Your Growth
Create a spreadsheet to check the list of your income streams for the year. Once you have listed your income streams, compare each of them to the previous year's figures. Try to figure out if there are some losses or where you have been slacking and have a chance to optimize the income. Afterwards, make a realistic forecast on which income you might face losses this year and try to level it by building new streams on income.
Set Your Financial Intentions
Everyday life is busy and all-encompassing, which makes it hard to set financial goals. However, it is essential to set your short, medium and long-term goals. 'How you want your life to look in the next 5, 10 or 20 years' is something you need to focus on at the start of the new year. Start imagining your future self and think about what you need to do today to get started.
Start Allocating Your Assets
You must bear in mind the importance of asset management. You can easily divide the asset into different classes. Every asset class behaves in a particular manner— be it equity, debt, gold or real estate. It is the nature of every asset class, which is defined by its returns, risks, and liquidity. Each asset must be aligned with your goals, highlighting the vital nature of Asset Allocation.
Analyse and Reduce Your Debt
Debt is something that can both supercharge your wealth and reduce your net worth to nothing. You must always compare your debt interest rate to its risk-free rate of return. This means if you can manage your payments timely, you are in the OK zone. However, if the debt return payments are something that you cannot manage, there is a problem. It is crucial that you pay down all your credit card bills, loans and other payments timely.
Review Your Insurance and Investment Portfolio
Your insurance and investment portfolio composition must always align with your risk tolerance and value for money. When it comes to investments, they are subject to market risks, so always go for investments that offer you the option to switch your fund allocation according to your preference. This will help you in levying the market movements to maximum profit. Similarly, in the case of insurance, always go for a policy that provides you with the maximum cover and value for money. As one unfortunate incident can topple your financial empire.
With the increasing options available in the market, you have an option to take care of both these options in a single plan – the ULIPs*. These plans provide the policyholder both options of wealth creation, life cover, along with various tax benefits.
You can easily look for the best ULIP plans* offered by Future Generali India Life Insurance Company. Furthermore, you can compare different ULIP plans offered by the company to find the plan that suits your needs.
Summing Up
A great Chinese scholar once said, "If the direction is correct, sooner or later you will get there." You can thus reach your financial goals on time once you have an effective financial plan and track your progress regularly.
Glossary:
*In this policy, the investment risk in investment portfolio is borne by the policyholder.
Reference Link:
1. https://www.financialexpress.com/market/only-27-indians-are-financially-literate-sebis-garg/2134842/