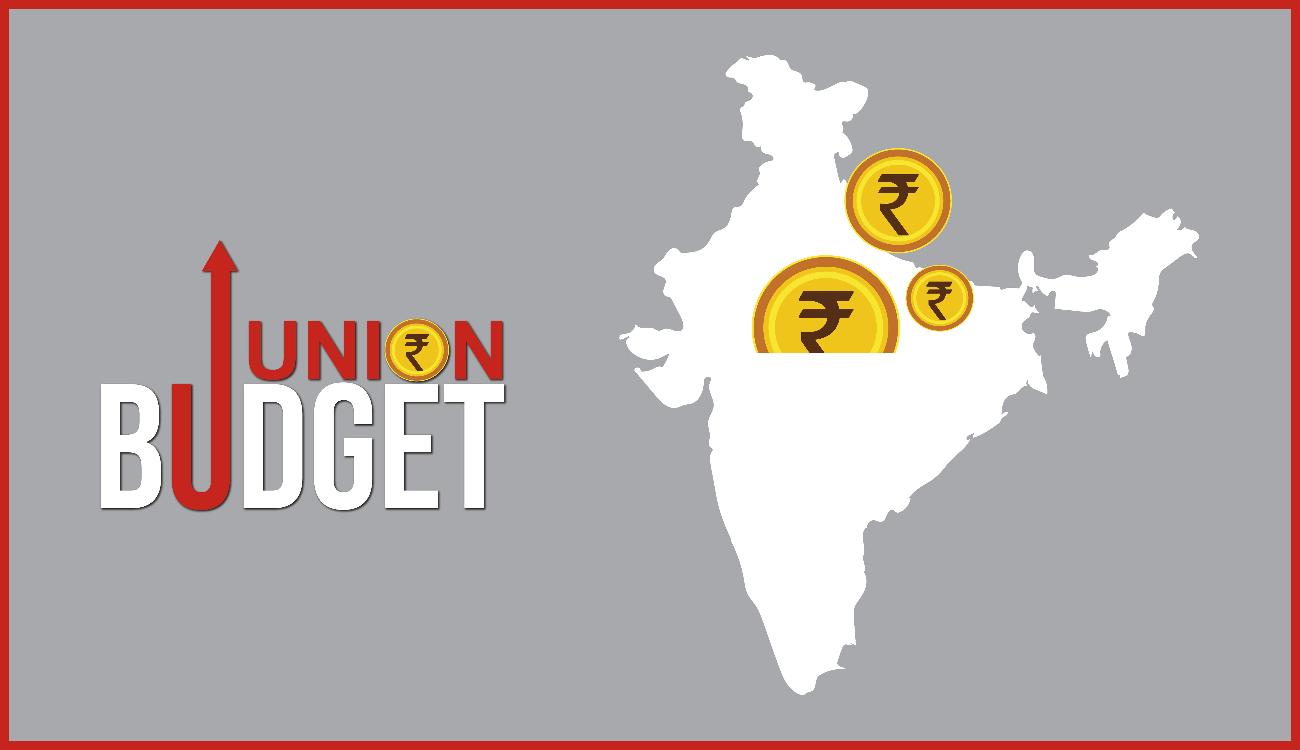 Today, Finance Minister Nirmala Sitharaman presented the fourth Budget of the Modi 2.0 government. In the Economic Survey, it is stated that the government has the fiscal space to do more to support the economy, which is expected to grow at a healthy 8-8.5% in fiscal 2022-23.
Budget 2022: Areas of focus
● PM Gati Shakti
● Inclusive Development
● Productivity Enhancement
● Sunrise Opportunities
● Energy Transition
● Climate Action
● Financing of investments
Now let's take a look at the major highlights of Union Budget 2022.
DIRECT TAXES VOLUNTARY COMPLIANCE
● The taxpayer can update their tax return within two years of the end of the assessment year.
● This new provision ensures voluntary tax filing and reduces litigation.
● Income cannot be set off against other income.
DEFICIT/EXPENDITURE
● Fiscal deficit of 4.5% of GDP by 2025/26
● In 2022-23, the fiscal deficit is expected to be 6.4% of GDP
● Fiscal deficit for 2021-22 revised to 6.9% of GDP
● In 2022-23, the total expenditure is expected to be 39.45 trillion rupees
● In FY23, states will be allowed a fiscal deficit of 4% of GDP
● Loans to states with a 50-year interest-free term over and above normal borrowing
● The scheme for financial assistance to states for capital investment outlays is set at one trillion rupees in 2022-23
TAXATION
● Import duty on certain chemicals are being reduced
● SMEs will have an additional year of duty-free scrap steel
● Customs duty to be removed on stainless steel, flat products, and high steel bars
● Additional duty of Rs. 2 per litre will be charged on unblended fuel by October 2022
FINANCE
● The SMEs emergency credit line guarantee scheme will be extended through March 2023
● The government will prioritize energy transition and climate action
● The budget provided adequate funding for initiatives from last year's budget
● A new law will replace the Special Economic Zones Act
● To amend the bankruptcy code to speed up the resolution process
● Plans to reduce the current 2-year wind-up period to 6-months
● The long-term capital gain tax will be capped at 15%
Suggested Read: How to calculate Long-term Capital Gains (LTCG) tax liability?
DIGITAL CURRENCY
● Using blockchain technology digital rupee will be launched in 2022-23
● A virtual digital asset taxation scheme will be launched
● Losses from the sale of virtual digital assets cannot be deducted from other income
● Virtual digital asset income to be taxed at 30%
DEFENCE
● Imports of defence equipment to be reduced by government
INFRASTRUCTURE
● In 2022, 5G spectrum will be auctioned
● The production-linked scheme for 5G will include a design-led manufacturing scheme
● To award contracts to lay optical fibre in rural areas, completion in 2025
● In 2022-23, Rs 480 billion will be set aside for affordable housing
● 195 billion rupees to be allocated as production-linked incentives for solar equipment manufacturing
AGRICULTURE
● To reduce dependence on oilseed imports a domestic scheme is introduced
● A fund with blended capital raised under a co-investment model to finance agriculture startups
● Rail infrastructure for small farmers to be developed in 2022-23
TRANSPORT
● Over the next three years, 400 energy-efficient trains will be manufactured
● In 2022-23, the national highway network will be expanded by 25,000 km
● Highways expansion to cost 200 billion rupees in 2022-23
In line with Budget 2022, how will you plan your finances?
To plan your finances correctly, consult the industry's most trusted financial experts immediately! Click on the hyperlinked text to connect with a trusted financial advisor.
--
References:
1.https://www.livemint.com/
---
ARN No.: Comp-February-2022_363