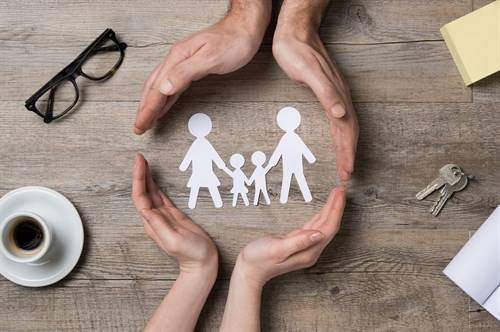 What is a term plan?
A term plan is a type of life insurance policy. If you purchase a term plan, you will receive coverage for a pre-specified period of time, or a certain "term". If the insured person dies within this specified term, then the nominee of the life insurance policy is eligible to receive a death benefit equal to the sum assured from the insurance provider. For instance, if the term plan provides a sum assured of Rs 1 crore, then the insurance provider is liable to pay that sum to the nominee of the term plan if the insured person dies, subject to the terms and conditions of the policy contract. A term plan is the best way to secure the future of your family at a nominal cost, particularly if you're the only breadwinner.
What are the features of a Rs 1 crore term plan?
Cost-effective: Term insurance plans are one of the cheapest forms of life insurance that you can get. Because a term plan is a pure life cover and has no savings component, the premiums on a term plan are very affordable especially in comparison to permanent life insurance. For example, with a Future Generali Flexi Online Term Plan, you can get a term plan of Rs 1 crore for as little as Rs 14 a day, subject to terms and conditions.
Steady premiums: Many term insurance policies offer a steady premium over the duration of the policy. Whether the term of your policy is 10, 20 or 30 years, your premium will stay the same if you avail a "level term" policy. Many term policies also give you the benefit of transitioning to a permanent life insurance policy after your term plan expires. However, after your term expires, the premium will rise exponentially.
Accessible: Since the premiums on term plans are so affordable, a sum assured of Rs 1 crore will be accessible for a much larger pool of people. On the other hand, a cover of Rs 1 crore for an endowment plan will not be affordable for many people. Hence, term plans are an accessible and affordable way for anyone to protect their family against the uncertainties of life. In fact, this plan is recommended for individuals between 25 - 35 years of age with income between Rs 5 lakh to Rs 7 lakh pa.
Additional cover: If you're able to pay higher premiums as you grow older, many insurance providers will also give you the opportunity to enhance your coverage at important stages in your life. For instance, if you have a basic Rs 1 crore term plan, you can choose to increase your sum assured when you get married or have a child, with slightly higher premiums.
Riders: Over and above the Rs 1 crore life cover, you can also choose to enhance your term plan with additional policies such as a critical illness plan. This means that the insured person is eligible to receive a payout if diagnosed with a critical illness, over and above the death benefit to the nominee if the insured person dies during the term of the policy.
Attractive features: In order to incentivise the uptake of term plans, insurance providers offer many attractive features. For example, they offer discounts and low premiums to certain categories of people, such as non-smokers.
Because of its affordability, accessibility and large cover, a Rs 1 crore term plan is the best way to protect your family against unpredictable events in the future. The premiums for this plan are particularly low, and it can be accessed both online and offline. For example, if you are a 35 year old male and a non-smoker, the Future Generali Flexi Online Term Plan can provide a basic life cover of Rs 1 crore at only Rs 9263 per annum excluding taxes, with a term of 30 years. This plan can provide coverage up to the age of 75 years with extremely affordable premiums, which are even lower if you are a woman. You can also opt for fixed income protection, which will provide your nominee monthly instalments instead of a lump-sum payout.