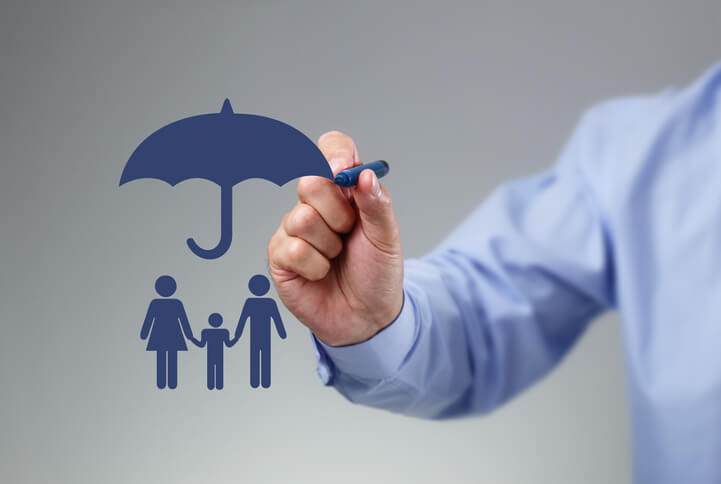 Unit-linked insurance plans or ULIPs have always stood out as an instrument of investment due to their ability to provide both market linked returns along with security and protection. While there are a range of market investment tools available for customers to put their savings into, ULIPs continue to stand out due to their ability to provide you with tax benefits of investment, protection of life insurance, the flexibility of investment as well as returns. Here are the top five reasons, you should invest in a ULIP today.
---
ULIPs offer you flexibility in investment

One of the most attractive qualities of a ULIP is that they offer investors flexibility of investment. In any ULIP, investors have the option of choosing from four basic funds. These include equity funds (highest risk factor), income/fixed interest/bonds (medium risk), the balanced fund (medium risk) and cash funds (low risk). ULIPs offer customers the ability to switch their savings from one fund to another as well as redeem any part of their savings in case of an emergency. Most new ULIPs have zero charges for switching funds and also offer access to around 95% of all funds through partial withdrawal schemes.

ULIPs help you use the volatility of the market to your advantage

ULIP investors have the option to choose the perfect mixture of funds from equity, debt, mixed which suits your risk appetite, financial goals, income, amongst other factors. However, another underrated advantage of ULIPs is that you can switch swiftly between these funds to take advantage of the volatility of the market. We all know that the investment market is unstable and volatile to due pressures of trade wars, elections, social and political shifts and having your savings tied up in an investment instrument that allows you to exploit this volatility is the only way to safeguard your savings. For instance, if the market is going through a bullish period investors have the prime opportunity to switch to equity funds to help maximize returns. Similarly, when it is going through a bearish period, they can eventually switch funds to debt to help maximize their returns. This flexibility allows you to take advantage of the volatility of markets, and invest in a strategic way so that you can continue to achieve your financial goals despite market fluctuations. Most financial instruments will not offer you this advantage.

ULIPs help inculcate long term saving habits

Another prime reason you should park your savings into a ULIP is that unlike other financial instruments which may inculcate short term saving or investment habits, ULIPs focus on long term wealth creation and help you achieve the same. This is because most ULIPs have a five-year lock-in period which in turn helps in inculcating a habit of focusing on long term goals amongst investors. Another added benefit of long term investment is that since your funds are tied up in the long run, you are more likely to survive any shocks in the market, enabling you to get higher returns in the long term as compared to short term horizon investment products which are grossly affected due to changes in market conditions.

ULIPs offer you tax benefits

ULIPs also offer you a range of tax benefits which are making them an increasingly preferred tool of investment. ULIPs have a sum assured which is over 10 times the annualised premium, making them eligible for tax exemption under Section 10(10D) of the Income Tax Act. This simply means that the long term capital gains (LTCG) tax is not applicable to them. While other investment options incur the LTCG tax (as of April 1st, 2018), NULIP's offer customers exemption from the same and allow them the freedom to move between equity, debt and cash-oriented funds.

For instance, with Future Generali's Big Dreams ULIP, you can reach your financial goals quicker by maximizing your wealth with 1% to 7% extra allocation on your premium while enjoying the benefit of a life cover too. With the Big Dreams ULIP, you get the protection of a life insurance plan, while also having the ability to take advantage of the financial market.

ULIPs offer you protection

Finally, one must not forget that at the very basic level a ULIP is also an insurance policy. While offering you market linked returns, they also help secure the financial future of your family and loved ones, ensuring that in the unfortunate event that you are no longer able to take care of them, their future is secured.
*Premium for 30 year old, Non Smoker Male. Policy Term: 30 years for Basic Life Cover option inclusive of Goods & Services Tax. UIN 133N058V03