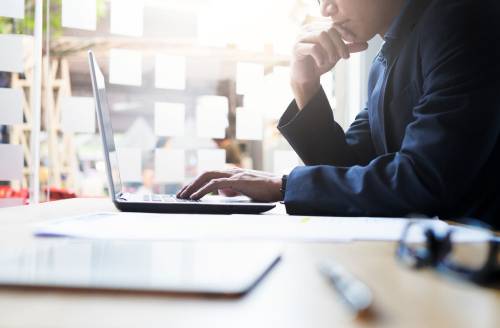 Unit Linked Insurance Plans or ULIP offer dual benefit of life insurance and market-linked returns, in a single investment. Investing in ULIP give you the flexibility of premium payment, option to move money between equity and debt funds and ability to withdraw a part of your money whenever you need it. While these are some features of ULIP, it is essential to analyse every aspect of ULIP in detail and with great care. This will specifically help in making a sound financial decision.
So, here are five things you must not expect from a Unit linked insurance plan:
---
1. Withdrawal Before 5 Years in ULIP
In ULIPs, your funds are locked for the first 5 years, and this restricts any withdrawal of funds from the policy before this lock-in period. However, if you terminate your ULIP before the lock-in period, then you lose your entire premium. In simple words, once the lock-in period is over, you can withdraw your funds.
This can also be beneficial in certain ways. Which means, it makes sure that you remain invested in your ULIP without making the mistake of withdrawing your funds.
2. Adequate Life Cover for Your Entire Family
Most often, people fail to gauge the kind of coverage they need. For example, if a person is the only earning member of his family and has dependents to look after, insurance coverage provided by a ULIP will not be enough in the event of his/her untimely death.
Remember, ULIPs are insurance plans designed to achieve your goals and not just offer life cover to your family.
3. Premium Paid Towards ULIP is Higher Than Premium for Term Insurance
A simple term insurance is a pure protection plan where the premium paid is contributed towards providing life cover to the policyholder's family. Along these lines, it just has the insurance feature, and consequently, the premium is also low. Whereas in a ULIP plan, a part of your premium is directed towards insurance, and the other part is directed towards investment, i.e. to buy funds as per your risk appetite. As ULIPs bring you best of both worlds, i.e., insurance + investment, the premiums are higher than a simple term insurance plan.
4. Always Expecting High Returns in ULIP, May Not Be a Good Idea
Since ULIPs are market-linked products, the returns fluctuate according to the ongoing market conditions. Hence, expecting high returns throughout the policy term is not the right approach.
Although the investment market demonstrates volatility from time to time, but historical data has revealed that the market bounces back after every downturn. Therefore, staying invested in a ULIP for the long term is the key to witnessing an impressive growth pattern.
5. ULIPs Are Not Just 'Five-Year Tax Saving Deposits'
ULIPs allow you to capitalise on market returns while enjoying tax benefits throughout your investment term, from start to maturity. However, some individuals seek it as their 'five-year tax saving deposit', until the lock-in period, and surrender once this period is over.
But the truth is, investment done in ULIPs is better when done with a long-term approach in mind, considering your risk-appetite and goals, rather than just using it as your tax-saving investment for the next five years.
Conclusion:
Put simply, ULIP's help in wealth creation as they provide better returns over a longer horizon. Moreover, ULIPs are an excellent choice for achieving long-term goals like buying a house, buying a new car, opening a start-up etc.
In conclusion, make sure to consider all the key elements mentioned above and make the most of your ULIP investment.