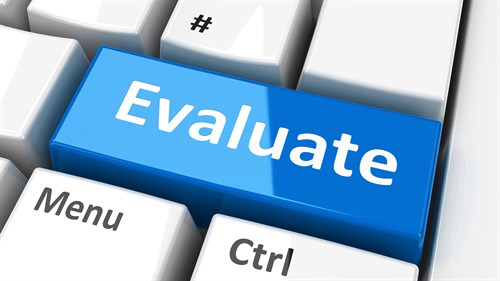 Many people in India still rely on their neighbourhood insurance agent, neighbours, friends and families to select the best life insurance plan or a life insurance company . As of 2019, there are 24 life insurance companies [1] in India and choosing the best among them is not something you can decide based on what your neighbour or your relatives say.
India has a surprisingly low awareness and education about life insurance products. That is the reason why 988 million Indians – a whopping 75% of the population don't have any form of life insurance coverage. [2]
So, how do you choose a life insurance company in India? Well, you can just post that question to Google and get thousands of search pages in return. Or you can do your own research based on the following 5 parameters.
---
5 parameters to choose a life insurance company in India
Claim settlement ratio
Claim settlement ratio (CSR) is simply the percentage of claims settled by an insurance company against total claims received in a given year. A high CSR shows that it's easier to settle claims with the company. Lot of weightage is given to claim settlement ratio to assess the customer friendliness of life insurance companies.
Persistency ratio
Persistency, the ability of customers to stay with the insurance company through regular life insurance policy renewal, is one of the pain points in the industry. The persistency ratio is the ratio of total policyholders to those that have renewed their policy with the insurance company.
Persistency ratio of life insurance companies is measured at intervals of 13, 25, 37 and 61 months by the IRDAI. A high persistency ratio shows that customers are satisfied with the services and performance of the insurance company. It is a measure of trust that the insurance company has gained from customers.
Solvency ratio
Solvency ratio in simple terms is the financial situation of the insurance company. The IRDAI mandates that insurance companies maintain a solvency ratio of 150% to shield itself from the risk of bankruptcy.
The best life insurance company in India will have a high solvency ratio because it indicates that the company has enough assets and cash flow to meet its liabilities. In other words, it has enough money to settle claims even if the business sees a downturn.
Incurred claims ratio
Every year the Insurance Regulatory and Development Authority of India (IRDAI) publishes the incurred claims ratio (ICR) data for all life insurance companies. ICR indicates the insurance company's ability to pay claims. It is calculated as a percentage of the value of claims paid against the total amount of premium collected in a given year.
Commission expense ratio
Insurers have to deal with expenses related to acquiring and underwriting insurance policies including commissions for insurance agents, advertising, employee wages, etc. The commission expense ratio is the percentage of expenses made by the insurance company against the net premium earned in a given period.
A higher expense ratio directly increases the premium paid by the customer. A lower expense ratio is a good sign for an insurance company. With the introduction of online plans such as that facilitates online buying, tracking and updating, insurers have been able to bring down costs of insurance premium due to the reduction of commission expense ratio.
Apart from these five parameters, buying life insurance policy from a good insurance company boils down to getting the right coverage at the right cost. Therefore, once you have selected the top 5 life insurance companies based on the above parameters, compare them based on cost, coverage and flexibility. The choice of life insurance policy will also depend on your protection and investment needs, age and income. Ensure that your life insurer offers plenty of add-ons such as critical illness, accidental death and permanent disability at reasonable rates.
The rate of premium for life insurance depends directly on the policyholder's age. Therefore, don't delay in buying coverage as it will get costlier with age. Buy a term life insurance plan to ensure that your family has adequate life insurance coverage in your absence. As a rule of thumb, your insurance coverage should be at least 10-12 times your annual income. Finally, avoid these common mistakes when buying life insurance.