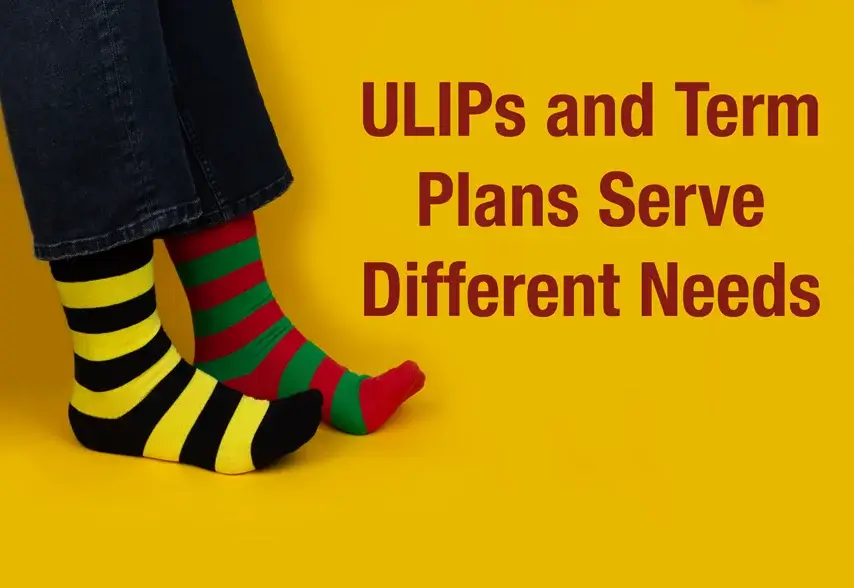 Human life is fragile, and even though we don't want to talk about the eventuality of death, the possibility is constantly looming on the horizon. It is true that you cannot put a monetary value on life - there is far more to life than that, the people you connect with, the family you build, the impact you create through your work. However, it is for the sake of those people and your legacy that it becomes important to get a life insurance policy and curtail the blow of death as much as possible.
Life insurance acts as a financial cover for contingencies linked with life, including but not limited to, death, disability, accident, retirement. A loss of life or disablement can leave emotional scars, but it can also aggravate financial hardship due to the loss of income. Life insurance helps you provide for such circumstances.
But when you decide to buy an insurance product, there are decisions to be made, one of which is deciding between the insurance products available in the market, particularly between a ULIP plan and a term plan.
Here's a quick rundown on how Unit Linked Insurance Plans (ULIP) serves different needs than a traditional term insurance plan. These parameters are primarily governed by your objectives, and since these plans serve different needs, you can make an informed choice.
1.ULIPs and Term Plans Differ in the Scope and Nature: What sets ULIPs apart is the fact that they are a combination of insurance and investment in a single product. ULIPS are market-linked, and are likely to deliver higher returns based on the market conditions. Here's how they function: part of the premium you pay goes into your life insurance, and the rest is invested in the market, in funds of your choice, governed by your risk profile and risk appetite.
Term plans on the other hand work traditionally, they perform solely insurance products, risk-free and with fixed returns. Such insurance plans offer guaranteed maturity proceeds and invest in low-risk return options. As a financial instrument, it serves to substitute your income in the family, in the unfortunate case of your untimely death. You can add riders to the basic policy, extending the coverage beyond to include accidental death benefit, critical illness benefit, etc.
2.Suitability: ULIPs are therefore suitable for you if you are looking to invest in the long-term. The life insurance benefit happens to be a part of the entire deal. The real selling point of ULIPs is the investment component. The term insurance plans exist to serve the family or dependents of the deceased breadwinner in the form of regular income payouts, or to serve you with returns for all the premium amounts paid if you survive the tenure of the cover.
3.Risks and Returns:If you are seeking some risk to be able to reap higher returns in the long term, then ULIPs are the answer. This also explains why most ULIPs, including the Future Generali ULIP policy come with a lock-in period of 5 years. There's more adventure you can seek with your ULIP investments. You can select from plans that will offer regular income benefits to your dependents, to the plans which will return all premiums paid for the cover if you survive the tenure of the cover.
4.ULIPs as Investment Vehicles Over Other Investment Instruments: ULIPs have the dominant personality of an investment instrument. Thus, if you are looking to invest in the market, but are not equipped with the expert knowledge to do so, ULIPs are a great way to make inroads into the market by delegating the actual job to the fund managers. You get to choose the investment and risk profile - the options include equity funds, fixed income security funds, or a hybrid/balanced fund. Further, most Unit Linked Insurance Plans like the Future Generali ULIPs allow you to track your portfolio. There is also an option to switch between these funds as your risk appetite varies according to your financial needs and changing life situations.
Conclusion: Both these insurance products exist to serve widely different needs; if you are thinking of risks and returns, then term insurance plans are a different kettle of fish. ULIPs are a combination of insurance and investment and the parameters to judge them are far removed from the traditional term policies like the  Future Generali Term plans.
Choose according to your objective!