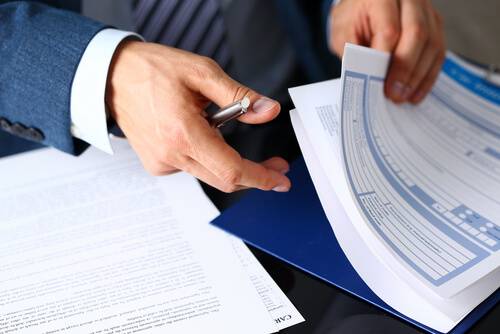 Term insurance is the cheapest of all insurance products, but still only one in five Indians opt for it. As opposed to this, more than 65 percent Indians have purchased a life insurance policy. Term insurance is a pure protection plan. It safeguards your dependants, such as spouse, children and parents from financial uncertainties that might befall them, should anything happen to you as a sole earning member of the family.
Online term insurance is affordable for everyone. And lower premiums are not just the only benefit that you get. Women enjoy even lower premium rates than men, and you even get discounted premiums if you opt for a higher sum assured. Not only this, you are covered well into your old age, upto 75 years of age.
You are also provided the flexibility to choose from multiple death benefit options as per your requirements. Go for the basic life cover with a lump sum payment at the time of death of the insured or income protection cover. In the latter, a monthly income is provided to your family from the time of death of the insured person, till the time they would have reached 60 years of age( if alive) or till 10 years, whichever is longer. You can opt for fixed monthly pay-outs or an increase in amount with time to account for rising inflation.
If you have made up your mind, but the thought of lengthy documentation for online term insurance is holding you back, don't worry. Term insurance offered online is not only hassle free, but is also convenient as compared to its offline counterpart. You can apply directly from the comfort of your home or office using your smartphone or laptop with a few simple clicks.
The documents required for online term insurance fall under three broad categories:
Income documents: These documents are necessary to evaluate your yearly income. This further helps to decide the amount of life cover to be provided to you that is adequate to meet the financial needs of your dependants in your absence. You can submit any one of these:

Salary slips for the last three months
Income tax returns
Bank statement of the last 6 months
Latest form 16 provided by your employer

Address proof: You need to submit a valid address proof at the time of application as a part of the documentation process. Any one of the following documents can be accepted as address proof:

Aadhaar Card
Bank statement or passbook with latest entries for the last 6 months from the date of application
Passport
Voter's ID
Driving license
Electricity / Telephone bill
Ration card

Identity proof: Your Aadhaar card is accepted as a proof of identity.
There are three ways that you can submit the documents required for online term insurance. Simply upload them onto the website while applying for online term insurance from your company. You can also scan them and mail to their customer service id, or send them by courier to the closest branch of your insurer.
You can generate a quote for Future Generali Flexi Online Term Plan by filling in your personal details such as name, age, annual income, occupation, gender, mobile number, email id and whether or not you are a smoker. Proceed to the application form and fill it properly.
Then pay your premium online, by either netbanking or any of the other modes of payment available. Finally, upload the documents as mentioned above. This completes the documentation for online term insurance. Isn't it simple?
You would have to go through a medical test in order to complete the application process. An executive from the insurance company will get in touch with you to explain the details of how to go about it. Let go of the fear of lengthy paperwork hold you back from your decision to buy term insurance online. Go for it!