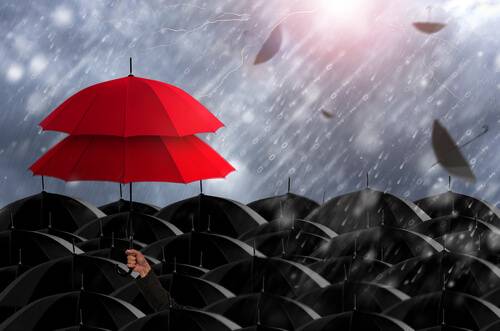 The insurance industry has grown significantly over the years. According to a July 2019 report, the gross premiums in India reached Rs 5.53 trillion (US$ 94.48 billion) in FY18, with Rs 4.58 trillion (US$ 71.1 billion) coming from life insurance and Rs 1.51 trillion (US$ 23.38 billion) from non-life insurance.
With the market seeing such an inflow of investment, a body must regulate all the transactions — all the policies that monitor insurance policies. The reason for this lies in preserving the interest of the customers — of the policyholders — who are the root of the insurance industry.
Life Insurance Council is a regulatory body that looks into this matter to promise a smooth and efficient functioning of the insurance industry.
---
What is Life Insurance Council?
The council acts as a forum that brings together the many stakeholders of the sector. It promotes and regulates all the talks between the Government, Regulatory Board, and the Public.
This body was constituted under Section 64 of the Insurance Act 1938. It works through several sub-committees that oversee its functioning and is inclusive of all the insurance companies in India. It is stated that there are a total of 24 life insurers that work with it to offer a variety of new and traditional products.
The objective of this council is to play a complementary role in helping India's insurance industry keeping up with a standard where it is known for its vibrancy and trustworthiness, helping people through their journey of prosperity.
The mission of Life Insurance Council, as stated by it, revolves around the following points:
To function as an active forum to aid, advise, and assist insurers in maintaining high standards of conduct and service to policyholders.
Interact with the Government and other bodies on policy matters.
Actively participate in spreading insurance awareness in India.
Take steps to develop education and research in insurance.
Help India enjoy the benefits of global insurance practices.
One of the main, formative functions of this council is that it provides an active platform for discussion — a place where all the concerns about insurance policies can be brought forward, addressed, and resolved. It also builds much awareness around the subject, and it constantly hosts conferences that bring like-minded individuals in the insurance industry together.
In 2018, it came up with the idea of a 100-crore multimedia campaign that revolved around spreading awareness around insurance policies and trying to remove misconceptions that might hover around it.
The core objective of the campaign would be to ensure that life insurance as a category is understood better and drive home the point that it can play a key role in a family's goal-oriented financial planning strategy.
Among the other things that the council does, it works actively to take measures against insurance frauds. It also acts as a mediator for dialogues and information that is to be exchanged with foreign insurance companies and works forward to conducting meetings that talk further about the common interest of insurance companies worldwide.
Conclusion
Future Generali Life Insurance abides by everything that the council for life insurance stands for — having a product which keeps up the interest of the insured.