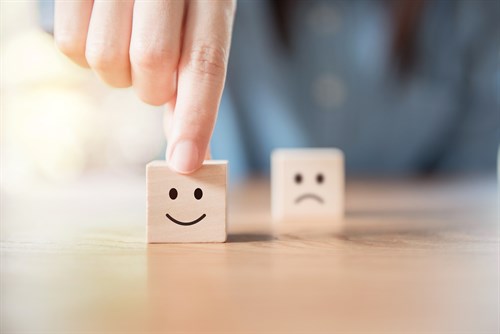 Neel's first encounter with death was at the age of 15, when his favourite uncle passed away. The whole family was miserable but nobody more so than his wife and two young children. His uncle had been only 35 years old - nobody expected him to die so early. His scooter had the misfortune of being crashed into by a truck and he was declared "brought dead" when he finally reached the hospital.
His widow and children, apart from being devastated, were at a complete loss as to how to make ends meet. Thankfully, they had a house to live in, but aside from that, there were no liquid financial resources for them. Neel's father and other relatives pooled in money over the years and helped educate the children and also helped his widow set up her own business. This shocking incident, however, allowed Neel to get a first-hand experience of why it is important for people to make provisions for when they will no longer be around.
Term insurance plans are a safeguard adopted by people to make arrangements to ensure their family's well-being even when they themselves aren't around. It is a useful tool that can safeguard an entire family's future. The policyholder can ensure benefits such as a fixed income protection which will provide their dependents with a regular source of income. Alternatively, policyholders can opt for an increasing income protection with their term insurance plans, which provides dependents with tax free monthly income which increases at 10% every year.
To ensure that dependents receive the best benefits, it is also necessary to select the most beneficial term plan. While many people are tempted to pick the plan with the cheapest premium, it is important to get an idea about the benefits that come with it.
---
Read on to learn five tips on picking the best term insurance plans.
1. Plan and decide the amount family will need to maintain their lifestyle:
This is an essential part of picking the best term insurance plan because it allows the policyholder to judge the sum of the corpus that needs to be built up. Everybody has a certain standard of life and a lifestyle that they want to hold onto. It is important to pick a term insurance plan which will allow dependents to continue living in the same manner they would have if the policyholder had not passed away. Calculating the bills, figuring in inflation costs is one way to begin estimating the amount the family will need to sustain themselves.
2. Add in liabilities that may be needed to pay off:
Loans, whether personal, home or education, reflect as debt or liability that need to be paid off. At the time of investing in term insurance plans, it is important for the policyholder to calculate the amount of liabilities their family might be required to pay if they are no longer around. This is important since dependents might not have the means to pay off debts incurred by the policyholder.
3. Make sure to include all dependents:
While estimating the amount of coverage that would be required for the family, it is also important to break down the costs on the basis of what dependents would require. Children might need funds for education, for instance. It is necessary to calculate the total costs on the basis of what each individual dependent would require. Weddings and education are two large chunks that may emerge, among others. Measures like these ensure that children don't get sucked into student loans while seeking an education since these loans can be quite a drain on their future professional lives too.
4. Understand the riders:
Like with most other insurance plans, people are offered a variety of riders while opting for term insurance plans. These could include riders for accidental death, or even for critical illnesses. Having such riders will ensure protection for the family even if the policyholder dies of unexpected causes. In this day and age, where critical diseases like cancer and cardiovascular diseases are on the rise, it is important to build a safeguard against them.
5. Pick the insurer with a high claim settlement ratio:
With everything available at the click of a button, it is much easier to assess one's options these days. Term insurance plans are no different. Most insurers have an online presence and potential policyholders can learn a lot about insurers from online reviews. It is important to pick an insurer with a high claim settlement ratio, to ensure that the claim is paid reliably. Picking an insurer with a high claim settlement ratio ensures that you are working with a trustworthy insurance company.
Term insurance plans are the safeguard that everybody must utilize to ensure that their family is never in want of anything, in spite of their absence. The Future Generali Flexi Online Term Plan is not only an affordable and flexible plan, with premium payments being as low as Rs. 4983 annually, but it also offers multiple death benefit options which can act as a lifesaver for the bereaved family. It also offers tax savings up to Rs. 46,350 under Section 10(10)D of the Income Tax Act.