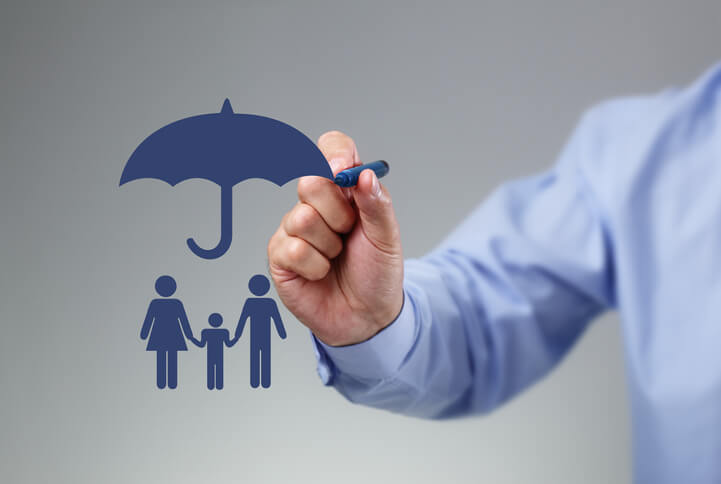 What is a Unit Linked Insurance Plan?
A Unit Linked Insurance Plan, or ULIP for short, is a financial instrument which performs the dual functions of insurance and investment within the same plan. A small portion of the premium goes towards the life insurance element, and the rest is systematically invested. This investment is offered by the insurer in a variety of qualified investments in varying proportions of debt and equity stocks, similar to the investment vehicle of mutual funds. The returns on your investments depend upon the performance of the fund opted by you.
---
History of ULIPs in India
In India, ULIP was first introduced in 1971. Since 2010, ULIPs have been regulated and managed by the Insurance Regulatory and Development Authority of India (IRDAI).
Before the introduction of the unit linked product, the policyholders interested in investing in stock markets either had to purchase the stocks on their own or invest in mutual funds. With the introduction of the unit linked insurance plan, you now have an option to invest in the stock market while also reaping the benefits of a life insurance cover. In India, over the last decade, there has been a significant increase in the investments made to ULIP funds. In fact, the investment amount has doubled since 2009.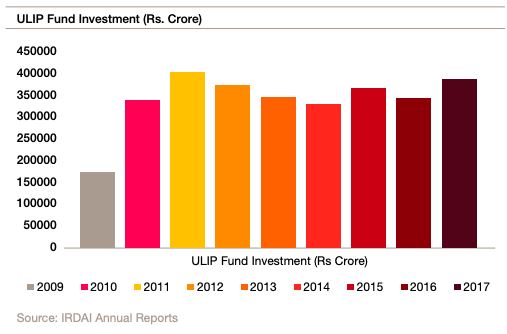 Why you should Invest in a ULIP?
ULIP funds have an obvious edge over traditional insurance policies due to the dual benefits of protection and growth. Additionally, these plans also help you meet your financial goals by providing an opportunity to invest in an array of options that you can customise to suit your needs.
There are other benefits too:
Tax Savings: Under Section 80C, 10(10D) and other provisions of the Income Tax Act, 1961, the premium invested in ULIPs, the returns and the maturity amount from such plans are all exempt from taxation. You can show the premiums paid for your ULIP policy and claim deductions of up to Rs. 1, 50,000 against your taxable income.

A Future Generali ULIP policy also offers loyalty additions, which add to your savings amount on maturity.
How does a ULIP policy work?
You pay the periodic premium for the plan, part of it goes into life insurance, the remaining is invested in the funds of your choice (whether equity, debt or hybrid).
Upon policy maturity, you receive the aggregate value for the policy across all the funds you opted for. On the other hand, in the unfortunate event of death, your nominee or beneficiary receives the higher of
i) Fund value
ii) Sum assured
iii) 105% of premiums paid till date of death (the amount received as death benefit also depends on whether your policy is a Type 1 or Type 2 ULIP).
Lock-in period
While ULIP plans offer you the benefit of partial withdrawals, these can only be availed after the completion of the lock-in period, that is, five years from the inception of the policy.
Charges
Insurance companies deduct some charges from your ULIP plan including administration charges, fund management expenses, switching charges, partial withdrawal charges and mortality charges.
ULIP investments serve a specific purpose
ULIP investments are designed to help you secure your goals for wealth creation, with specific objectives like saving for child's education or building a retirement corpus. To align with your overarching objective, Future Generali offers purpose-driven ULIPs.
ULIP For Retirement requires you to pay the premium during the whole tenure of your employment. This builds a corpus and is used to purchase annuities after your retirement.
ULIP For Wealth Collection lets you accumulate wealth and serves as an investment vehicle for the longer term. ULIP For Child Education lets you protect your child's future by allowing payouts for the key milestones in their lives, even in your absence. ULIPs For Health Benefits, as the name suggests, makes provision for medical exigencies.
Therefore, ULIPs stand out from the rest of the financial instruments in that they offer benefits of both life cover and investments. It is a convenient way for you to enter the market and reap benefits through risk-bearing while delegating the task to professionals. Tax exemptions and flexibility of choice makes them an even more attractive proposition. ULIPs let you have larger control by letting you track your portfolio performance too.