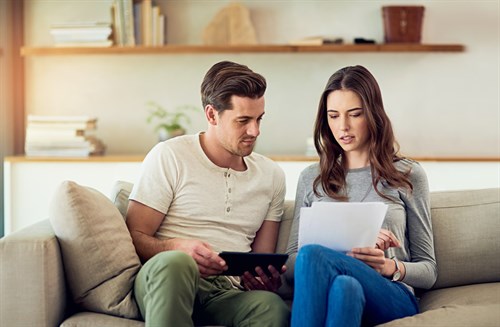 Life in 20's is generally a time of experimentation, freedom and parties. It is only in your 30's that you are expected to become wise, settle down and take important life decisions. But you can have all the fun in your 20's and yet be wise by making prudent financial decisions, specifically buying term insurance.
Buying term insurance at this life stage can be pretty overwhelming, you may even be tempted to stick your head in the sand and not overthink about it. But this decision that you will make in your first decade of adulthood will reverberate throughout the rest of your life, only for better. Buying term insurance early in life will give you relief when thinking about 'what if' moments. So, let's understand why it is advised to buy term insurance before you turn 30
---
Affordable Premiums

You are at the peak of your health during your pre-30s. However, after that, the chances of lifestyle diseases cropping up increases as one starts to experience low immunity to diseases, aggravated levels of stress, and an overall decline in health.

Your health and age play an essential role in deciding the payable premiums. The younger you are, the insurance companies are at lesser risk while providing cover to you, and hence you will be offered lower premiums. Therefore, the earlier you opt for your life insurance policy, especially a term plan, the better it is.

Larger Life Cover

As discussed before, in your 20s and early 30s, there are fewer chances of pre-existing ailments. Therefore, with a stable income by your side at this life stage, opting for a term plan entails a substantial sum assured. However, with increasing age, your chances of getting a large sum assured reduces and even if the insurance company provides substantial life cover, it may come with hefty premiums.

Longer Policy Duration

Life insurance plans typically have an age threshold and a definite policy term. For instance, with term plans, you can opt for a policy duration up to 40 years. Thus, by availing a term plan early, you can enjoy coverage for a longer term without having to worry about policy duration or age limit. This will also ensure that you remain covered till the time you have taken care of your major liabilities.

Safeguard Children's Future

After landing with a great job in the 20s, the next step for most individuals is to get married and start a family. But, have you ever thought about what will happen to your kids if something untoward happens to you while they are rather young and growing up? The financial strain in your absence can make their life difficult. However, the proceeds from the term insurance plan can ensure that your kid's education and marriage expenses are taken care of even in your absence.

Financially Secure Your Debts

The late 20s is the age of loans, be it auto loans, personal loans or home loans. You don't want to put your loved ones in a situation where they have to worry about paying EMIs on numerous loans in addition to dealing with your loss. Therefore, buying a life insurance policy like a term plan with an objective of paying off your loans is a wise financial decision. If something happens to you, it can act as a shield for your family by financially protecting them from unpredicted contingencies.

A Robust Financial Cushion

If you are the sole breadwinner, your responsibility doubles up towards your dear ones. Today, with your stable income, they might be maintaining a particular kind of lifestyle, and your demise shouldn't make them alter it at any cost. The sum received as a death benefit from the term plan can go a long way in helping your loved ones continue living with dignity and address major life goals even in your absence.

Tax Benefits

Buying a term plan also means that you can save tax. Term insurance provides dual tax benefits. The premiums you pay are allowed tax deduction up to Rs. 1.5 lakhs under Section 80C and the death benefits are tax-free under Section 10D. Thus, term life insurance enables you to do tax planning and preserve your financial resources for providing stability to your family.
Concluding,
As you can see, purchasing a term plan before you turn 30 only offers you benefits. All you need to do is spend a little bit of time to research about various term plans on offer, compare them, understand their terms and conditions, and select the best one.