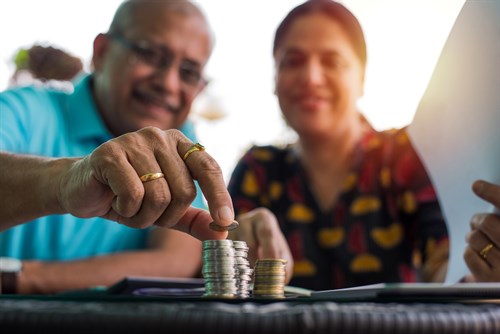 A Unit-Linked Insurance Plan (ULIP) is a product that offers a dual benefit of insurance and investment. By opting for a ULIP, you will be paying a periodic premium that will partly be used to provide you an insurance cover, and partly be invested in an equity, debt or hybrid fund of your choice. With a lock-in period of five years, a ULIP can certainly help you meet your more immediate financial goals -- however, it is also one of the best instruments to save for your retirement. Here are 5 reasons why.
---
ULIP plans are structured for goal-based planning. The very structure of ULIPs is such that they are only beneficial if you have at least a ten-year investment horizon. Therefore, ULIP plans are most attractive for individuals who are looking to invest and save for their mid- to long-term financial goals. Because of their long-term horizon, compulsory premium payments for the lock-in period, and the fact that they are highly flexible and customisable, they make for excellent retirement planning instruments.
ULIPs provide market-linked returns. If you start saving for your retirement early on in life, you have a long time horizon, and most likely a higher risk appetite as well. That makes ULIPs one of the best investment options for you. This is because they are market-linked products that allow you to invest in equity funds with relatively low risk. Equities tend to generate higher returns than any other asset class over the long-term, which means that you'll have access to a significantly larger corpus of funds on retirement as compared to more traditional pension funds.
ULIP plans provide an insurance cover. One of the smartest investments you can make is in a life insurance policy. It safeguards your family's future, particularly if you have any dependents. Along with the market-linked returns that a ULIP plan can offer you, it also provides a life cover. Typically, a ULIP plan will offer a minimum of ten times your annual premium amount as a life cover. You have the flexibility to choose the amount of your life cover, based on the policy you pick. In case of a Type I ULIP, the beneficiary gets either the sum assured or the fund value, whichever is higher, as a death benefit of the policyholder. In a Type II ULIP, the beneficiary gets the sum assured as well as the fund value. This will ensure that your family and dependents are taken care of if you're no longer around.
They give you flexibility to choose where your money is invested. A ULIP plan will allow you to invest in equity funds, debt funds, or a mix of the two. This means that ULIPs are highly customisable instruments that allow various permutations and combinations of equity and debt funds -- there's something for everyone. If you have a large risk appetite, you can choose to invest a significant portion of your money into equity funds. On the other hand, if you're risk-averse, you can invest your money in different kinds of debt instruments. Depending on your preferences, your investment corpus can be customised accordingly. Furthermore, ULIP plans allow you the flexibility to switch between funds. So, for instance, if you were investing primarily in equity funds, and you think that the market isn't performing as per expectations, you have the freedom to move your money to safer debt instruments. This flexibility is extremely helpful in the long-term, because it gives you control over how much wealth you can accumulate for your retirement goals.
ULIP plans come with top-up facilities. As you grow older and make progress in your career, you will have more surplus income that you'd want to invest. If you have a ULIP plan, you can choose to pay a top-up premium to include an attractive fund in your investment portfolio. The more you're able to invest in well-performing funds over the course of your professional life, the larger your corpus will be when you retire.
So there you have it -- all the reasons why a ULIP plan could be one of the best investment decisions you make to save for your retirement. For a hassle-free experience, you can buy the Future Generali Big Dreams Plan, available to you in just a few clicks. You can systematically invest as low as Rs 2,000 a month, and choose from 6 different funds of various risk exposure and combinations of equity and debt. It provides you a maturity benefit of the fund value, as well as a death benefit -- ideal for retirement planning!