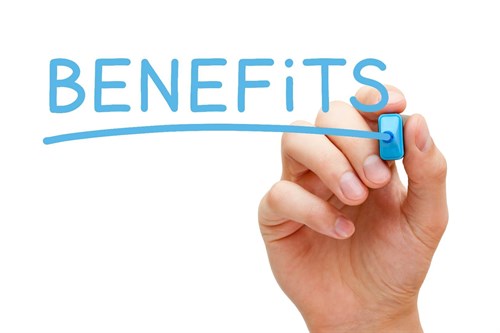 Financial planning is critical for every individual, be it for providing financial aid to the family or securing a financial future for them. And with various financial products available in the market, it might get difficult to select one single product. But, if you have clarity and objectives set, it is simpler for you to choose a product.
So, if you wish to make an investment and plan on purchasing an insurance plan, a Unit Linked Insurance Plan (ULIP) is the best bet. There are various advantages that ULIP have over other savings plans. To start with, ULIP provide investors flexibility, which traditional insurance plans lacks. Additionally, the potential to generate inflation-adjusted returns is another feature where ULIPs score. Likewise, there are some other ULIP benefits that you should know too.
Before you decide on purchasing the Unit Linked Insurance Plan, let's have a look at some of its other benefits:
ULIPs Offer Dual Advantage in a Single Solution: Insurance + Investment

ULIP is an answer for two products at the same time. On one hand, you pay premium for life insurance protection, on the other hand, you invest in funds according to your choice. In this way, not only do you guarantee protection but additionally plan your finances for the future.

Offers A Wide Choice of Investment Options

You can choose the funds on the basis of your risk appetite. For instance,

If you are a low risk-taker, you can choose to invest in debt funds
If you are moderate risk-taker, you can choose to invest in balanced funds
If you are a high-risk taker, you can choose to invest in equity funds

Switch Facility: Gives Flexibility of Portfolio Switch

ULIPS also offer the flexibility to switch from one fund to other, i.e. equity to debt and vice-versa, based on the ongoing market conditions or change in your investment goals. This option, thus, allows you to change the ratio of your invested amount, that too, without any additional expense.

Availability of Top-up Facility

You can invest a voluntary extra payment or a top-up premium, into your ULIP, which is over and above your existing premium payment. This particularly makes sense when your ULIP plan is performing well, and you have extra cash to add more money to your plan. Also, it's much easier and cost-efficient rather than purchasing a new ULIP plan altogether, and because it's voluntary, you don't have to commit to that extra investment every premium payment period.

A Great Long-Term Investment Option

Investing in ULIP is ideal if you seek long-term wealth creation. This is because the returns on ULIPs are linked to the stock market. So, while you invest for long-term, it is possible to digest market fluctuations and risks and earn much higher returns. In this way, if you have long-term goals, for example, making a down payment on your house or funding your child's education, ULIP is a decent choice to fund these goals.

Flexibility to Opt for Rider

Another unique ULIP benefits include the flexibility of adding a rider. A rider is add-on protection that provides you additional cover along with your regular plan, making it a comprehensive financial protection.

ULIPs Offer Tax Benefits

ULIP being a life insurance product provides tax benefits for premiums paid. You get tax benefits under Section 80C up to Rs 1.5 lakhs of premium paid, and all maturity payouts received are tax-exempt under Section 10D of the Income Tax Act, 1961. Consequently, you not only save money but also help it grow. Unlike some other alternative investments there is no impact of long term capital gains tax on ULIPs. Hence ULIP get more thumbs up when it comes to tax efficiency.
Conclusion:
These numerous ULIP benefits, make ULIPs an ideal investment option for your long-term financial goals. So, if you want to avail market-linked growth and benefit of life risk-cover, ULIP is an excellent option to explore.