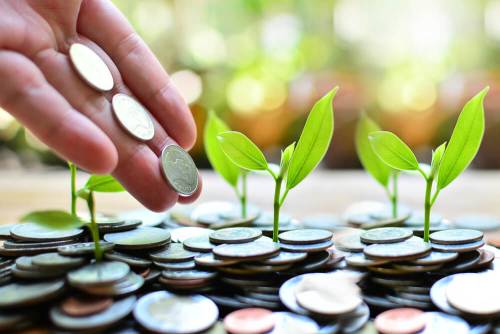 Making a personalized investment plan requires a little more than simply building up an investment account. In order to design a plan that is right, it's imperative to comprehend where you're at and what you need to achieve with the investment.
If you don't have your investment plan yet, don't fret! It's never too late to create and implement a personal investment plan and begin accumulating a sizable corpus for your future.
Here's the guide to draw your personalized investment plan:
---
Engage in Disciplined Saving

 

If you happen to consider 'savings' as a numerical expression, how might it resemble?Probably you would state:

Salary – Expense = Savings

If you think the above equation bodes well, you've got it all wrong; as you are basically prioritising expenditure over savings. So how do you deal with this? Quite simple, you just need to rearrange the above equation -

Income – Savings = Expense

Re-arranging the equation makes a sea of difference as by doing so, you are essentially prioritising savings over spending. This literally means, the moment you draw your salary, you must first divert the funds towards savings and spend whatever is left after saving.

Start Budgeting

When you follow a budget, you tend to spend less because you are more aware of your money habits. Therefore, you are more likely to save for things that matter, instead of spending on impulse buys.

So, start budgeting to keep your finances on track. This will allow you forecast which months your finances may be tight and which months you'll have extra cash in hand. While indulging in a budgeting exercise, set an aim for saving. Take a cue from the famous 'Marshmallow Test'. Talking in investment terms, the lesson here is- "adequate saving requires you to exercise self-control. In simple words- you must not eat all the marshmallows (money) you earn but save some for future."

Focus on Goal-Based Investing

Goal-based investing is about listing the financial goals you would like to achieve in the coming years.You may have many goals like marriage (if not married), buying a house, kid's education/marriage (if already a parent), retirement etc.

Your every goal will have a time horizon of its own. For instance, you may want to buy a car within a year, a house five years later, save for our child's college fees ten years later

and plan for your own retirement 30 years later.This calls for selecting investment avenues dedicated to your goals.

Know the Right Investments for You

While selecting an investment instrument, consider your financial situation, risk appetite, time-frames, and tax position. For goals that are further ahead (long-term goals), you can take on risk through equities. Whereas short-term goals can include a judicious mix of fixed income investments (higher) and equities (lower percentage).

If you are looking for financial protection as well as investing adequately for your future needs, there are products like unit-linked insurance plans (ULIPs) that cater to both.

Your long-term goals like funding your child's education, marriage, or planning for your own retirement can be easily met through investing in a ulip plan.ULIP plans come with features such as multiple fund options, partial withdrawals, tax-benefits, policy term options etc., which are an added advantage. Also, the availability of the 'Switching Option' allows you to shift your funds from equity exposure to hybrid or debt funds(vice-versa) as per your risk exposure at different life phases.

Use SIP mode of investing

Opt to make payment monthly in ULIP through the SIP mode. This will help create a disciplined investing habit.Furthermore, select the 'Auto Debit' option for the same. This will facilitate automatic transfer of money to your ULIP plan (from your linked Bank account) on a specified date instead of you manually transfer the amount.

Once your investment plan is in place, all the funds must be monitored to ensure they are performing as expected.
Concluding
Knowing your financial goals and the desired timeline for achieving them can help make sound investment decisions. Moreover, focusing on things you can control is a key to investment success.