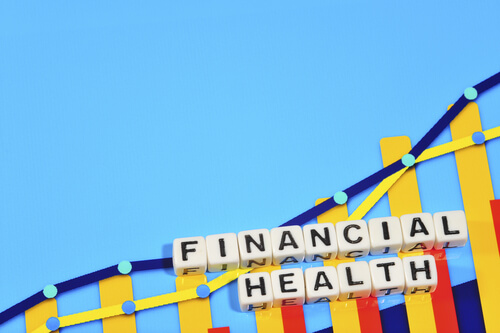 In 2010, the Insurance Regulatory and Development Authority of India increased the lock-in period of ULIPs from three to five years and undertook additional measures to make them more investor friendly. This included a reduction in policy administration, premium allocation, fund management and other charges. This development has since raised the question: is ULIP good for the long term?
ULIP as a long term investment is beneficial for your financial health since it offers various advantages. Here are some of them:
Save as a discipline:When you invest in ULIP, you direct a part of your income every year/month, at least for five years or more thereafter, towards savings. This serves two purposes. Not only do you learn to manage your expenditures in a budget, your savings work for you by generating returns with every passing year. While the lock-in period helps inculcate a saving habit, even after that, it is so deeply ingrained that as a discipline, you will find ways to save.
Annual tax benefits:When you are thinking of investing for the next 20 years, it helps to park your money in a tax-saving instrument and link it to your long term goals. Your investment stays protected and it's a double bonus if the returns are tax free too on account of LTCG benefits . Once you invest in ULIP, you can save tax every year on the amount that you pay towards your premium till the time your policy is effective. A maximum of Rs 1,50,000 invested in ULIP can be claimed as a deduction under section 80C (life insurance) or 80CCC (pension), while the maturity amount is exempt under Section 10(10D) of the Income Tax Act 1961.
Stay insured:As the earning member of your family, even as you are working towards building your corpus, it is important that you protect your life with insurance. This helps provide financial security to your loved ones in your absence, should something unexpected happen in the future. ULIPs are great investments for the long run since they not only help invest your money, but also provide insurance at the same time. For extra protection, you can add riders apart from the life cover that a ULIP provides.
Better returns: When you are looking at a long time horizon, you want your investment to give you comparatively better returns than its peers in the market. Being market linked, ULIP as a long term investment, not only gives risk adjusted returns, but also helps you even out the charges you pay towards fund management, policy administration, premium allocation and others. This is due to the power of compounding that works in your favour, over the years.
Flexibility:When you are starting out your investing journey, you might know little about the stock market or mutual funds to reap huge returns. Delving into the several funds in the market can give you a headache. You might also end up making a loss if you do not choose wisely. What if you were offered a select choice of funds that you could switch between as per your risk appetite as well as market conditions to reap returns? This feature is what makes ULIPs good for the long term as compared to others in the market.
Short term investments might bring you profit once in a blue moon, but it is only when you invest for the long haul that you reap returns. So take stock of your goals 20 years from now and start saving, little by little to build a corpus over time.
Choose wisely and carefully when investing and invest in the market instrument that offers you better returns than its competitors while also safeguarding your financial interests. After all, you need to fulfill the dreams of your loved ones.
We all want a little extra something in life. Same is true for our investments as well, so we have created a Unit Linked Insurance Plan just for that. With us, you can now dream much more.
Presenting the Future Generali Big Dreams Plan , a comprehensive Unit Linked Insurance Plan, that lets you create wealth while enjoying the benefits of an insurance plan at the same time