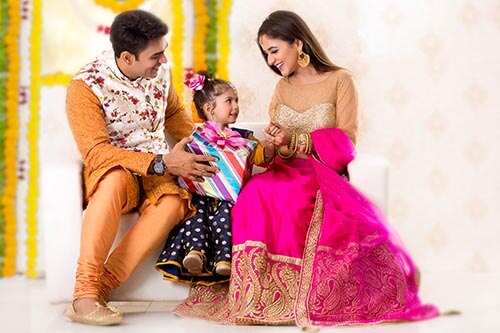 Diwali is a time that brings families together. It is the time for mithai, brightly lit houses, new clothes, etc. and it is definitely the time when we want to shower our loved ones with gifts. And for that same reason every year the Diwali Bonus is most awaited in most salaried households. However along with the fixed splurging we can also put this bonus amount to help us with our long term or short term financial goals. Below is how you can put Goddess Lakshmi's blessings to good use.
1. Plan Your Spends
The feeling of gifting your loved ones is unparalleled but if it is not monitored it can turn out to be financially stressful. Create a list of Diwali spends and gifting in advance and assign a budget to it. If you plan in advance, you will be more likely to spend in a less impulsive manner. Also beware of Diwali "Sales" as some of the products maybe discounted after their prices may have been inflated. Lastly, when it comes to spending for yourself, focus on your needs more than your wants.
2. Secure Yourself With Life Insurance
One of the underlying themes of Diwali is that there is always light at the end of the tunnel. However to see that light it is important that we prepare in advance. Our high-risk lifestyle brings with it uncertainties and hence it is important to insure one's life so that we can always provide for those we love. So buying life insurance is one of the best purchases you can make with your Diwali bonus. Need help to pick a Life insurance plan that fits your need? Get in touch with our Financial advisor by clicking here.
3. Boost Your Wealth
Your Diwali bonus can also be used to upgrade your investments and savings. There are plenty of avenues for you to invest in be it tax savings funds, public provident funds or mutual funds, or even buying gold. You can diversify your portfolio by going for a mix of all these investment options. The best part about the Diwali bonus is that it gives you an additional income over and above your salary and can also help secure your financial future.
4. Pay Off Loans
Every bulk pay out gives you the opportunity to ease out your loan burden. Use your Diwali bonus as a means to clearing off your outstanding debts. Be it a car loan, home loan, house renovation loan, the lesser you owe money, the better it is. If you have multiple loans, focus on clearing off the ones with the highest interest rates. Spread happiness in your own life by reducing your loan burden and get a chance to enjoy more of your salary.
 5. Create an Emergency Fund
An emergency fund is something that you can fall back on when you run out of all means to pay for an unexpected expense. Your Diwali bonus gives you the perfect chance to start building an emergency fund. Sure, buying clothes, new gadgets and re-doing your house has a thrill of its own, but none of this will be able to protect you in case of an emergency. Also the pandemic has taught us how uncertain life can be. With the uncertain economic environment, it is only wise to build an emergency fund that will help you deal better in case of a crisis.
While spending your Diwali bonus wisely is important, it is also important to have fun! So don't forget to celebrate the spirit of Diwali by gifting yourself and your loved ones things that will bring a smile to their face. However Diwali or not, it is always a wiser call to be a smart spender.