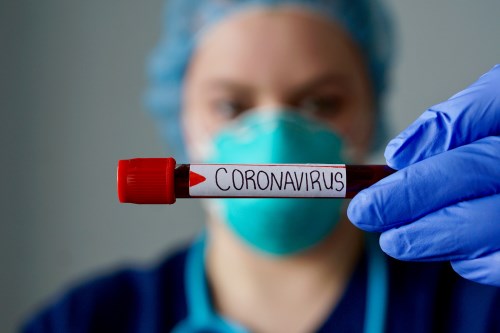 Where did the new coronavirus originate and where has it spread?
In early January 2020, the World Health Organisation (WHO) identified a new type of virus, the novel Coronavirus (2019-nCov) in China. At the end of January 2020, around 300 people were infected with this virus in Wuhan, China. In addition to Wuhan, several countries began to report similar suspected cases, namely in Singapore, Seoul, Thailand and Hong Kong. WHO has confirmed that there has been one case of the virus in Thailand, in a traveler from Wuhan.
What is the nature of the virus?
This virus is suspected to be zoonotic, which means it is transmitted between animals and humans. Coronaviruses are a common family of viruses that cause infections in the nose, sinuses, and throat. The majority of coronavirus types are harmless, but there are a number that cause serious infections such as SARS (severe acute respiratory syndrome) and MERS (Middle East respiratory syndrome).
How does the virus spread?
Along with the increasing number of cases, the Chinese government has confirmed that human-to-human transmission has occurred, and that it was spread through coughing, sneezing, and/or contacting infected people. Symptoms of this disease include fever, coughing, and difficulty breathing. Infection can be dangerous in elderly people and in people with chronic diseases with weakened immune systems.
What steps can I take for prevention?
So far, the spread of the new Coronavirus has been wide and there is no vaccine as of yet, so you should stay calm and alert by taking the following steps:
Diligently clean your hands, especially before touching your mouth, nose and eyes; as well as after touching things in public.
Wash your hands with water and soap, and rinse for at least 20 seconds. Wash with water and dry with a towel or disposable paper.
If there are no hand washing facilities, you can use a hand-sanitizer that contains 70-80% alcohol.
Make sure you cover your mouth and nose with tissue when sneezing or coughing.
Go to the doctor if your health condition gets worse.
What do I do, if I have to travel abroad?
Avoid touching animals or birds, and do not visit wet markets, farms or live animal markets.
Avoid direct contact with infected patients.
Use a health mask to prevent being infected.
After returning from the outbreak area, consult a doctor if there are symptoms of fever or other symptoms and tell the doctor your travel history.
For any further queries call the Ministry of Health, Govt. of India's 24/7 control room number: +91-11-23978046
Source: https://www.who.int/