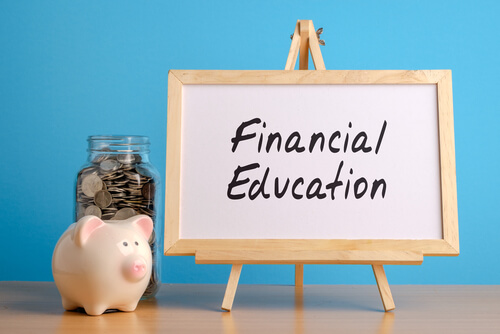 Movies and television have always been considered the best source of entertainment around. Whether you have just got done with a hard week at work and want to relax or whether you and your relatives want to do something together; a movie is the best way to bond. And a movie that teaches financial lessons while also being entertaining is the best kind of movie!
Arundhati's parents had always been huge movie buffs and they especially used movies to make her learn life lessons. Several movies had illustrated life lessons they were teaching her and over the years, this had evolved into an informational tool for the entire family. So when she asked her parents for financial guidance after beginning her first job, it was only natural that they illustrated the most important lessons with the aid of movies. They even used different movie plots to familiarise her with all the features of insurance, savings, investing, which prompted her to start doing it at the earliest.
Read on to learn about some of the best financial lessons that have been brought to life through movies and TV shows.
OMG: Oh My God:
This Bollywood movie really helped shed light on some basic facets of insurance, which people are still unaware of. The movie showcased how the protagonist was unable to claim insurance for his shop, which was destroyed in an earthquake, as it was an 'Act of God'. Understanding the various options available to you as per your insurance needs is vital to safeguard your future. While you cannot control natural disasters such as that portrayed in OMG, you can opt for riders and covers that deal with specialised issues such as natural calamities and provide financial security in case you ever happen to face them. After learning this, Arundhati made sure to thoroughly research the variety of riders she could avail along with her term insurance plan.

The Money Pit:
A Hollywood blockbuster that remains relevant to this day, The Money Pit is about a young couple who get scammed into buying a house. While the house is everything that they seem to have dreamed of, repairing it turns into a very expensive nightmare. This movie teaches people to carefully analyse before investing in property or any other instrument. It is essential to understand the market before you enter it, and this movie showcases how a lack of thorough understanding can make you lose more money in the long run.

Mad Men:
This TV show about "ad men" in the 1970s U.S.A. is a guide on the necessity to live within your means. Your expenditure must always be a part of your income, a major chunk of which should be dedicated to building a corpus of savings. Savings are what ultimately save the day, especially at times of unexpected financial emergencies and it is important to not blow away all your resources in spending more than you can actually afford.

Moneyball:
This heartwarming movie about a baseball team and their coach shows us the importance of budgeting. The coach and his business partner together put together a team and a budget of how much it will cost, which teaches us a valuable lesson. The importance of budgeting lies in that it allows you to accurately figure out how much you can afford to spend on luxuries and other things you might require to live a fine life. However, budgeting brings to the fore the important bits that you must spend on and which form the brunt of your necessities.

The Wolf Of Wall Street:
This movie, about a wealthy stockbroker, has quite a few financial lessons for those seeking to make their big break in the world of finance. The movie teaches its viewers the importance of not indulging in unethical practices to earn more because these are likely to fail and lead to disaster. The protagonist of the movie, despite becoming filthy rich, ends up squandering away his wealth on several luxuries and drugs - all of which count for nothing when he is finally caught for his mistakes. While a wealthy lifestyle is something many of us dream of, it is important to be ethical while working towards these dreams of ours.

Wall Street:
This classic Hollywood movie taught an entire generation of people to invest wisely and continues to do so. One of the primary teachings of the movie is that money never sleeps. Uttered by one of the leading characters in the film, it refers to the importance of making wise investment decisions that allow for your corpus to grow even when you are not actively involved. For this to work, you must thoroughly understand the market and the investment you are making in it. If you have carefully analysed everything and then invested, it is possible for you to make money while you sleep.
Movies and TV shows have several valuable lessons to teach us if we are only willing to look for them. Several characters on the big screen have imparted lessons on financial lessons which are as relevant today as they were when the movies initially hit screens. For any lesson you are looking to learn, there is definitely a movie that can teach it to you. Like Arundhati, you too can put the lessons you learn through movies to good use.