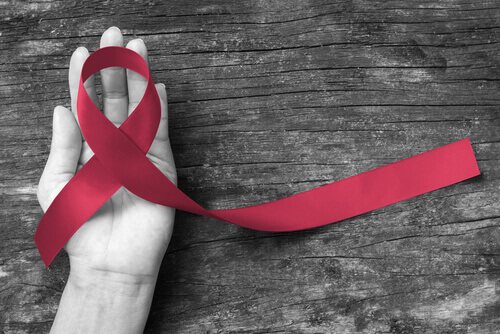 According to the World Health Organisation (WHO), cancer is the second leading cause of death worldwide and was responsible for an estimated 9.6 million deaths in 2018. Cancer is also the second leading cause of death in India, where more than 8% of worldwide cancer deaths occur.
Over the last 26 years, incidence of cancer in the Indian population has increased by more than 2 times. Breast cancer, oral cancer, cervical cancer, lung and colorectal cancers are the top five cancers in the country and constitute more than 47% of all cancers in India. While breast cancer is the most prevalent among Indian women, oral cancer is the most common among Indian men.
In 2018, all types of cancers caused 7,84,821 total deaths in the country, including 4,13,519 men and 3,71,302 women. More number of men die due to cancer and oral cancer is the most common among men and the third most prevalent in Indian women. Given these facts, we can safely presume that oral cancer is the most prevalent cancer in India.
What is oral cancer?
Oral cancer is a disease that occurs in the tissues of the oral cavity which includes the internal mouth region including tongue, lips, gums and teeth, lining of cheeks, salivary glands, roof and floor of the mouth, uvula and tonsils.
Why is oral cancer so prevalent among Indian men?
Before we learn more about the causes of oral cancer and its prevalence in India, let's look at some data and facts Tobacco smoking and chewing are one of the major causes of oral cancer among Indian men. According to a recent survey, 34.6% of Indian adults indulged in the bad habit of smoking. The number of male smokers in the country has grown from 79 million in 1998 to 108 million in 2015. Sadly, smoking alone causes over 1 million deaths in India.
Apart from smoking, the male population is also actively engaged or addicted to chewing tobacco, pan masala, gutka, and betel leaves and nuts (pan leaves with areca nuts).
High prevalence of tobacco products usage is the major cause of oral cancer in Indian men. While some states such as Sikkim and other 10 states have shown a decline in tobacco usage according to the National Family Health Survey (NFHS-4) 2015, incidence of oral cancer and related deaths have not reduced.
According to medical experts, there is a high incidence of oral and lung cancers in men if they continue to smoke over the age of 50. Cancers caused by tobacco are preventable, yet millions of people die across the world every year. The data should now help you quit smoking.
Need for cancer protection and critical illness cover
As cancer is the second leading cause of death after heart diseases in India, it's important that people have protection against the financial burden that comes with these critical illnesses. It is the responsibility of the earning member of the family to ensure that the entire family gets the best medical care. However, the costs of cancer treatment, even in the early stages, can cause a severe financial burden.
Today, to tackle this problem, insurance companies have come with innovative insurance plans for cancer protection and critical illnesses. If a person or a member of the family is covered under a cancer protection plan or has critical illness cover, a lump sum amount is paid if the policyholder or his family member is diagnosed with critical illnesses such as cancer, heart disease, stroke, kidney failure, major organ transplantation, etc.
How to prevent and defend against oral cancer
With much advancement in technology, we still don't have a cure for cancer once it crosses the early stages. A person with early stage oral cancer can be cured if the right medical treatment and intervention is received. However, the good thing about oral cancer is that it can be easily detected by a dentist or any other qualified physician by a simple examination. Therefore, it's important to go for a physical exam of the mouth once you notice anything abnormal.
However, prevention is better than cure and the safest way to prevent oral cancer is to quit smoking, tobacco chewing, pan masala, gutkha, alcohol and other toxic concoctions. Another way to stop oral cancer in its tracks is to go for regular oral or dental check-ups. Apart from these, do the following to avoid oral cancer:
● Maintain good oral hygiene

● Get vaccinated against human papilloma virus (HPV)

● Protect your lips from the sun
Early detection and treatment is crucial for the survival of cancer patients. Therefore, you need to consult a physician immediately if you experience the following symptoms:
● Mouth sores or ulcers that haven't healed for a long time

● Mouth pain lasting more than two weeks

● Drastic change in voice, especially if you smoke

● Bleeding in the mouth that lasts more than a week

● Lumps in the mouth or neck

● Recurrent and persistent ear aches
Maintain a healthy diet and lifestyle; go for regular exercises; spend time in spiritual pursuits and meditation; and avoid multitasking to keep stress at bay. All these will help you strengthen your immunity system and provide protection from critical illnesses such as cancer and heart disease.
Getting diagnosed with Cancer is really heart breaking, and because of our lifestyle and surroundings, the risk of getting Cancer is on an all-time high. Cancer cases in India is skyrocketing and nobody is safe. The most demoralizing part about Cancer is that it not only affects your health but also puts a major burden on your financial status. However, the financial burden that you face can be eased with the help of a Cancer insurance. Future Generali Cancer Protect Plan will help you stay financially and psychologically secure in case you or a family member of yours is diagnosed with Cancer.