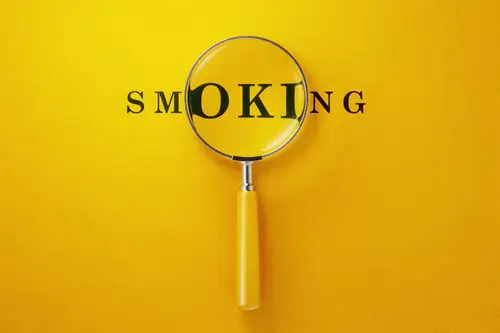 When Amit first decided to avail the benefits of a health insurance cover, he was turned away by several insurers on grounds of his smoking habits. Other insurers who eagerly welcomed him through their doors and offered cost-effective premiums raised them to sky-high rates once they discovered he smoked close to 10 cigarettes a day. A smoker since his college days, Amit had never really thought about the financial repercussions that smoking would have on his health insurance premiums.
Many health insurance companies do offer customised rates for people who smoke, which are higher than those offered to non-smokers. A smoker can be anyone who consumes tobacco in any form, including as cigarettes, cigars, snuff, chewing tobacco or in pipe tobacco, for more than four times in a week over six months. Health insurance benefits which include coverage at the time of treatment from the insurer, are only available to smokers for a higher premium since they are perceived to be more susceptible to illnesses and critical diseases like cancer or cardiovascular disorders. Some insurers outright refuse to provide coverage to smokers. However, the Future Generali Heart and Health Insurance Plan provides comprehensive coverage to smokers as well as non-smokers, albeit at a slightly higher premium.
Read on to learn more about how your smoking habits affect your health insurance policy, and the premiums you pay on it.
Why Insurers are Reluctant to Insure Smokers:
Smoking leads to several illnesses and brings down the body's immunity levels. Smoking leaves people susceptible to illnesses such as respiratory illnesses and complications, COPD, emphysema, stroke, hypertension, heart disease and even cancer. For women, smoking even causes difficulties during pregnancy and diseases like osteoporosis. Since the magnitude of diseases are higher for smokers, insurers protect themselves by charging higher premiums from smokers to provide them with the benefits of a health insurance policy. However, even as a smoker, it is essential to avail a health insurance policy since it provides coverage against illnesses and with a critical illness rider, it is possible to avail significant financial aid if struck down with a critical disease like cancer. Additionally, the tax benefit on health insurance premiums are significant and can aid financial planning in a huge way.
What can a Smoker do to Reduce their Health Insurance Premium?
Find insurance companies that offer health insurance benefits to smokers:

Since the number of smokers in India is high, several insurance policies do offer benefits of health insurance policy to smokers. One must search for these companies and avail a health insurance policy that also cover critical illness. Since it is a competitive market, health insurers also price premiums aggressively for smokers.

Try to quit smoking:

Smoking is not exactly a healthy habit, and the older one gets, the repercussions are all the more severe. While looking for a health insurance policy, the higher premiums may be an incentive to reduce or even quit smoking. If the policyholder makes a sincere effort and actually quits smoking, it is possible to renegotiate the terms of the policy and avail health insurance benefits for cheaper premiums.
Does the Insurer need to know the Policyholder smokes?
Yes. If the information that the policyholder smokes is withheld from the insurance company, they might decline to pay the policy amount when claims are raised on grounds of dishonesty. Availing the benefits of health insurance requires the policyholder to declare information regarding their health, previous illnesses and habits that might prove detrimental to their health.
Avoiding to mention all these details may result in trouble later, as the insurer could deny paying claims, leading to a huge financial burden on the policyholder. Alternatively, the insurer could also reduce the settlement payout by the number of premiums that would have been due if the policyholder had initially declared their habit. Honestly declaring that you are a smoker at the time of availing a health insurance policy will ensure you have access to the rightful benefits of a health insurance policy.
Since smoking has been proven to lead to higher incidences of critical illnesses like heart disease and cancer, it is advisable to quit smoking at the earliest. While in the process, avail the benefits of health insurance policy like the Heart and Health Insurance Plan, which provides smokers the benefits of a health insurance policy and even provides tax benefit on health insurance premiums' payments.