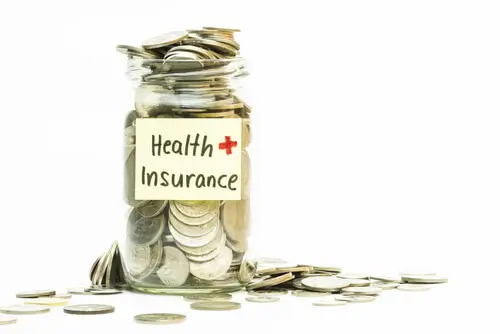 Naveen, a 40 year old father of one, was recently diagnosed with lung cancer. He had recently got a promotion and was looking forward to the better paychecks, but this sudden news had left all his plans in tatters. Given the rigorous treatment and rehabilitation process, he had no other option but to take a long break from work. This put Naveen's newly formed family in a financial tough spot. This was a huge shock for them. A teetotaler, vegetarian, and non-smoker, Naveen was living a healthy lifestyle, away from all the high risk behaviours that lead to lifestyle diseases. His doctor could not give a reasonable medical cause for the onset of lung cancer and stress and genetics were the only reasonable causes.. With a plethora of medical bills piling up in his living room, he couldn't help but stress about finances and how would his family survive this critical phase with him being out of work. There were household bills to be paid along with his rising medical bills and his health insurance plan wasn't enough to take them through this tough time.
We have all known someone; perhaps a distant relative or a family friend who has suffered from a critical illness. Still, we often tend to be unrealistically optimistic about it, thinking it won't happen to us or our family. No financial planning to handle a critical illness you or your loved ones might suffer from could have adverse financial consequences in the future that's uncertain. The cost of treating critical illnesses like cancer is high. As per the data by the World Health Organization, more and more people are dying every year due to cancer, with the number touching 9.6 million in 2018. For cancer, costs could include surgery of the affected part, chemotherapy, radiation, diagnostics, medication etc.
Often the sum assured of a standard health insurance policy falls short to cover the hospitalization costs itself. Then, there are non-hospitalization costs that are invariably associated with the surgery in all critical illnesses. For instance, when Naveen was diagnosed, he took a second opinion before undergoing the major procedure. Then, for the period of treatment, which can go on for months, he was unable to perform regular office duties. This created double damage for Naveen's family. Expenses increased, while income plummeted.
A standard health insurance policy is restricted to hospitalization expenses and does not include associated treatment or rehabilitation costs. A critical illness policy fills this gap. Critical illness policy pays a lump sum upon the diagnosis of the covered critical illness. The payout is independent of the proceeds from the regular health insurance policy as a critical illness insurance policy comes as a rider. So, you can avail a cashless claim from a health insurance policy and get the critical illness insurance claim as well.
Critical illnesses can be scary to even imagine, but it is prudent to have feasible resources at your disposal in case life throws at you a tough challenge like Naveen's. While a good health insurance plan is crucial in any adult's life, an additional critical illness cover prepares you better for any adverse unforeseen health crisis that could affect you and your family gravely.
The number of critical illnesses covered by insurers may vary. Some of these are cancer, coronary artery bypass surgery, heart attack, stroke, kidney failure, aorta surgery, heart valve replacement, major organ transplant and paralysis.
Critical illness insurance plan helps you and your family stay afloat financially while you come to terms with the shock of the diagnosis and the painful treatment process. It also lets you focus on your recovery instead of worrying about hospital bills and finances. For instance, with the Heart and Health Insurance Plan provided by Future Generali, you get along with a death benefit, comprehensive cover against 59 critical illnesses and surgical procedures which include heart and cancer-related ailments. The plan is also entirely flexible and can be customized as per your needs and family history to provide heart cover, critical illness cover, heart cover with a return of premium and critical illness cover with the return of premium.