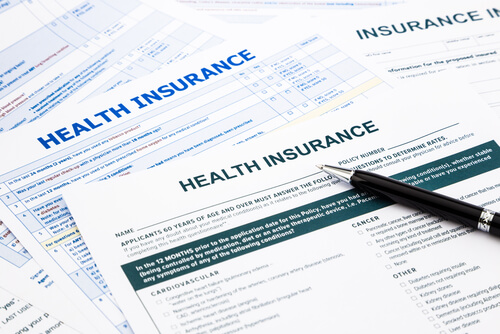 Critical illnesses have a negative impact on the lives of Indians, with cancer alone being one of the most disastrous of them. The Indian Council of Medical Research (ICMR) estimates more than 17.3 lakh cases of cancer in India, with more than 8.8 lakh deaths to occur by 2020.
It is in times like these — times when the cost of medical coverage is going up, that having a general health insurance plan is just not sufficient. Having a sustained critical illness could lead to a loss of jobs and income.
A situation like this is not welcome, as in the case of Sanjeev. Sanjeev Majumdar had a full time job as a teacher for a non-government organisation. He used to dedicate his time to the kids and put a lot of effort into teaching them so that they could grow into responsible individuals. Sanjeev had a loving family and thought that everything was in place for him and that life was promising. He even had a health coverage amount to ₹ 3.50 lakh to take care of any health problems.
However, things came to a halt when he was diagnosed with lung cancer. Even though he had health insurance, the coverage was insufficient to avail treatment. Sanjeev wished that he had a cover for critical illness. To make sure that such problems do not arise, one must also go ahead and have critical illness cover along with their health insurance policy.
What is a critical illness policy?
| BASIS OF DIFFERENCE | HEALTH INSURANCE | CRITICAL ILLNESS |
| --- | --- | --- |
| Benefit | It provides for all expenses related to a medical emergency which requires hospitalization. | If any illness covered by the policy, get diagnosed, a lump su benefit is paid which is equal to the sum insured selected. |
| Payment structure | These are indemnity plans which pay the actual cost of hospitalization subject to a maximum of the Sum Insured. | Critical illness plans, on contrary, are fixed benefit plans. The payout doesn't depend on actual expense incurred. |
| Premiums | Higher - as it provides exhaustive coverage. | Cheaper as compared to health plans. |
A critical illness plan works to your advantage by providing you with the entire sum assured in case you are diagnosed with any of the critical illnesses that the policy covers.
A critical illness plan is quite different from a regular health insurance policy. With a general health insurance plan, only your hospitalisation expenses are covered by the insurance company. To make a claim, you have to submit the bills after you are discharged from the hospital. If your plan happens to be a cashless policy, then it is for your insurance provider to settle your bills with the hospital.
However, if you have a cover for critical illness, all you need is a diagnosis that reveals that you have a specific critical illness. If that illness is a part of the list of critical illnesses covered by your insurance company, you get reimbursed with the promised sum. That done, the policy is terminated. Health insurance policies, on the other hand, can continue even after you are hospitalised, if you keep on paying your insurance premiums on time.
Waiting and survival period
One of the things that you must keep in mind about a critical illness plan is that it comes with a survival period clause. For example, if the policyholder is diagnosed with a critical illness, the money does not go to them immediately. The money is only given to them once they survive for a certain number of days — typically 15-30 days after their diagnosis has taken place.
Unlike regular health insurance plans, critical illness plans comes with a waiting period for their health coverage. This waiting period generally happens to be around 90 days. If the policyholder is diagnosed with a critical illness within this time frame, then they do not get any benefits for it.
Should you buy a cover for critical illness?
For health coverage, general health insurance policies are good. However, they do not have critical illness cover, which makes the situation demanding in case you get diagnosed with a critical illness. Both health insurance policy and a critical illness cover complement each other. While the former covers your hospitalisation expenses, the latter can take care of your treatment cost — in case you have been diagnosed with a critical illness. The money that you receive in excess can help you recover the loss of income.
So it is recommended that you get a cover for critical illness along with your health insurance plan so that you are protected from these problems.