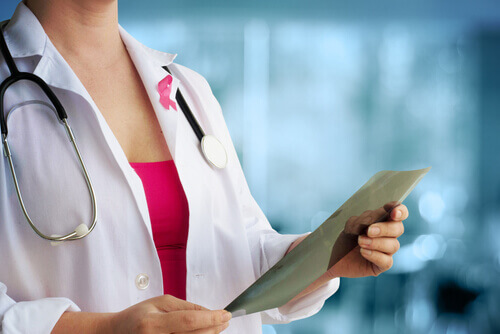 Cancer is the second leading cause of death in India, where more than 8% of worldwide cancer deaths occur. Over the last 26 years, incidence of cancer in the Indian population has increased by more than 2 times. Breast cancer, oral cancer, cervical cancer, lung and colorectal cancers are the top five cancers in the country and constitute more than 47% of all cancers in India. While breast cancer is the most prevalent among Indian women, oral cancer is the most common among Indian men.
CANCER IN INDIA
Cancer treatment in India is one of the best in the world, but out of reach for many Indians due to high costs. Though the government is doing its bit – for instance, it slashed prices of 9 anti-cancer drugs by up to 87% - there are other hundreds of formulations that are still expensive and unreachable for the common man. In fact, one of the major reasons for high cancer deaths in India is late treatment. Majority of Indian cancer patients seek treatment when cancer has advanced to the 3rd or 4th stage when chances of survival are slim – only 20%.
In this article, we will explore the various types of available cancer treatments in India, understand which are the most effective, and find out cancer treatment costs for each of these modalities.
Types of cancer treatment in India
There are many types of cancer treatments available in India and what an oncologist utilizes will depend upon the type, locality and stage of cancer. While for some a single type of cancer treatment may be effective, others may require a combination of treatments to see results.
Surgery
Surgical cancer treatment is most effective and safe to get rid of benign (non-cancerous) and malignant (cancerous) tumors in the body. Surgery is a safer option compared to chemotherapy and radiotherapy in the treatment of cancerous and non-cancerous tumors. With advancement in medical and surgical techniques and technology, tumors can also be treated by performing minimally invasive surgeries.
Surgical cancer treatment costs are quite high in most Indian cities. According to estimates, the cost of a simple brain tumour surgery costs between ₹ 2-4.5 lakh in New Delhi.
Radiation-based surgical knives
This is a non-invasive cancer treatment where radiation is concentrated on a specific area to damage or destroy the cancerous cells. Under radiation-based surgical knives, there are four types of treatment modalities, including:
● Stereotactic radiosurgery (SRS) – Cost ₹. 50,000 (approx.)

● Gamma knife systems – Cost around ₹. 5-6 lakh

● Linear accelerator (LINAC) systems. Also known as CyberKnife – costs around 5-7 lakh

● Proton beam therapy or cyclotron – Proton beam therapy is only available at two hospitals in India: Apollo Chennai where it costs around ₹ 25 lakh and National Cancer Institute in Haryana where it may cost less because it's a government-run hospital.
Chemotherapy
Chemotherapy uses powerful drugs to kill cancerous tumour cells in the body. The aim is to halt the growth and division of tumour cells and encourage the growth of new cells. While surgery and radiation therapies directly target the affected area, chemotherapy drugs travel through the body to reach the target cells.
A single session of chemotherapy costs around ₹ 70,000-90,000 and there are at least 5-6 sittings. The overall cost comes to around ₹4.2-5.4 lakh.
Radiotherapy
Radiation therapy for cancer treatment in India includes Fractionation, 3D conformal radiotherapy (3DCRT), intensity-modulated radiation therapy (IMRT) and image-guided radiotherapy (IGRT). Annual cost for radiotherapy for head and neck cancer in India is approximately ₹ 40 lakh.
We cannot conclusively say whether a particular cancer treatment is effective and others are not since it depends upon the stage, type and locality of the cancer. However, the most important thing to note is the rapidly increasing cancer treatment costs in India. A single instance of cancer can easily wipe off years of savings. Therefore, it's important to have critical illness cover or cancer insurance plans to shield your family in times of need.
A dreadful disease like cancer can hit anyone anytime unannounced. Being protected financially can hardly cause a harm to your pocket. Getting a cancer insurance, is the best thing you can do to fight the disease financially.