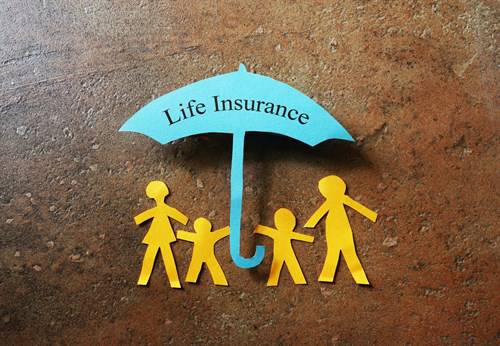 Introduction
Life insurance provides financial protection to the family and dependents of the policyholder in the unfortunate event of his death. Realising this importance, one may decide to get a life insurance policy but before going ahead, it is important to look into the types of life insurance policies available and weigh them to find one that's suitable for you.
What are the two main types of life insurance?
There are two basic types of life insurance policies, namely the traditional whole life insurance and term life insurance. As their respective names suggest, primarily whole life insurance is a policy providing coverage for the assured's entire life, whereas term insurance is for a fixed period of time. Let's explore these in detail:
---
Traditional Life Insurance
A traditional whole life policy is a type of life insurance plan that provides for insurance coverage of the policyholder for his/her entire life. Unlike term life insurance, which covers the policyholder until a specified age limit or a period of time, a traditional whole life policy offers you coverage for your entire life.
These policies also encompass an investment component, which accumulates a cash value that the policyholder can withdraw or borrow against. Let us explain this with an example: the Future Generali Assured Money Back Plan gives out the sum assured to the beneficiary of the policy, as the death benefit in the event of the demise of the policyholder. The sum assured will depend on the assured's choice of the policy term, premium and age. In addition, it comes with a maturity benefit either 110% or 160% of sum assured, depending on the option chosen.
Therefore, with the guarantee of money back, and the subsequent financial security, this plan is a robust investment too. It can help fund your goals upon maturity, from planned expenditure to fulfil a milestone, an additional income, retirement planning or even an investable surplus for your business. IT provides the dual benefits of life cover along with survival and maturity benefits.
As such, endowment plans and money back plans are also included in this category, as is clear from the above example. Both these categories weave insurance and investment into a single product and enable you to build a corpus for essential life goals while simultaneously providing a life cover. When you pay the premium for the life insurance policy, a part of it goes towards the sum assured, the other is invested in the market.
Term life insurance
Term life insurance plans are the most basic and pure forms of life insurance. These are pure protection plans, with no savings or profits component and provide larger coverage at affordable premiums, which are cheaper as compared to other plans. What this means is that a term plan doesn't have maturity benefits, they only dole out death benefits. If you survive the policy term, there is no benefit paid to you. But in the unfortunate event of policyholder's demise within the policy term, it pays the nominee the sum assured under the policy, in the form of a lump sum amount of as monthly payouts, as per the policyholders' choice reflected in the policy papers.
This payout is intended to help the deceased's family to meet daily expenses and to pay off debts. Term life insurance plans provide pure risk cover only which explains the lower premiums. Providers of life insurance in India are realising that the absence of any payout as maturity or survival benefits in term plans might make them less attractive, so they have come up with 'return of premium' plans that pay maturity benefit if you survive the policy term.
Thus, it is advisable that you browse the insurance products portfolio and understand the types of life insurance products offered. A plethora of life insurance plans are available, some catering to the more generic goal of wealth creation, plans like Future Generali Saral Bima bringing you benefits of a traditional endowment plan, others keenly focussed on facilitating specific goals like your child's education and career pursuits even in your absence.
If you are keen on a traditional variant, it can be expanded as an investment avenue and you can choose from a bouquet of plans that cater to varying needs. At the other end of the spectrum, a term plan will act as a pure protection plan. The choice is yours to make!